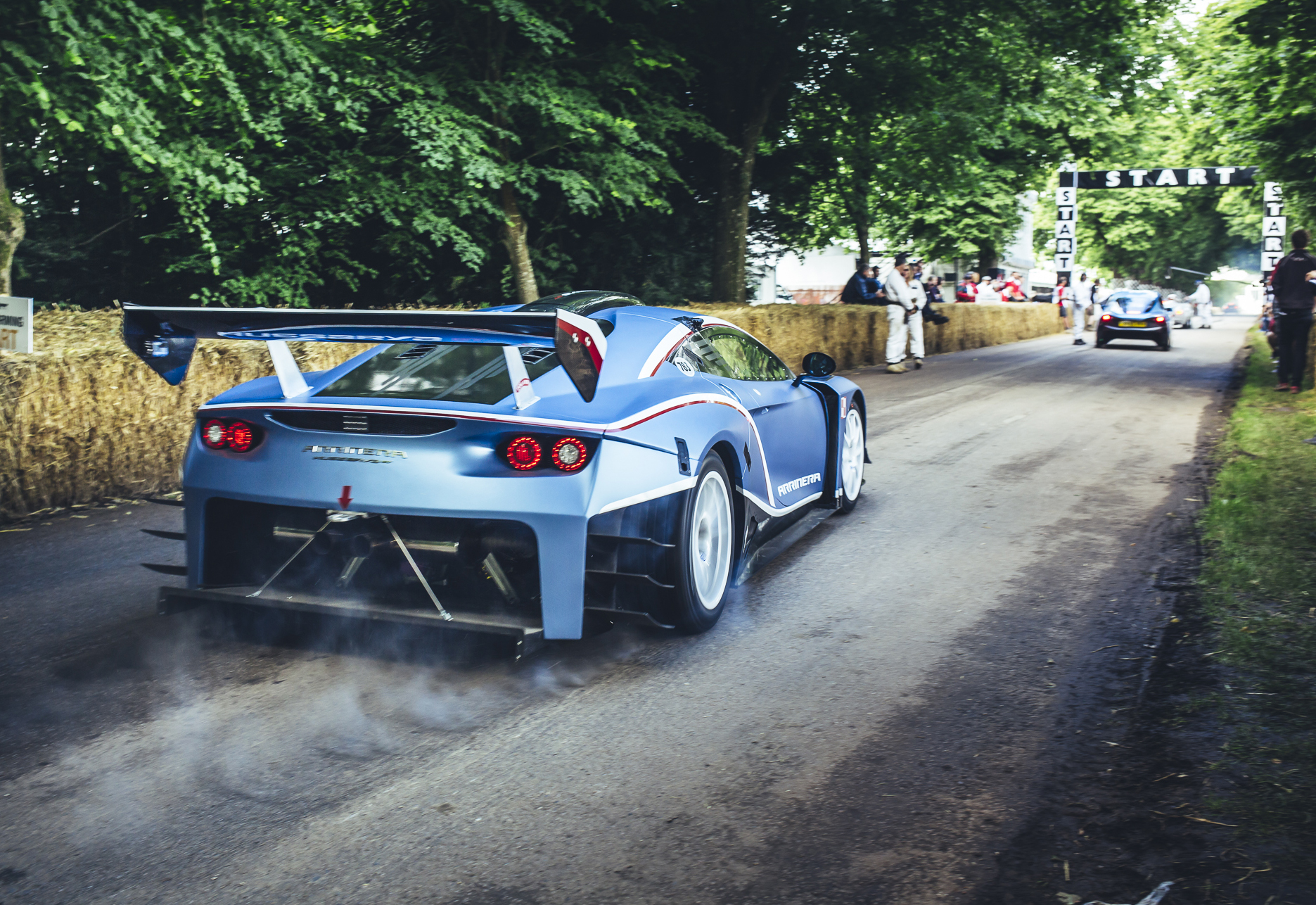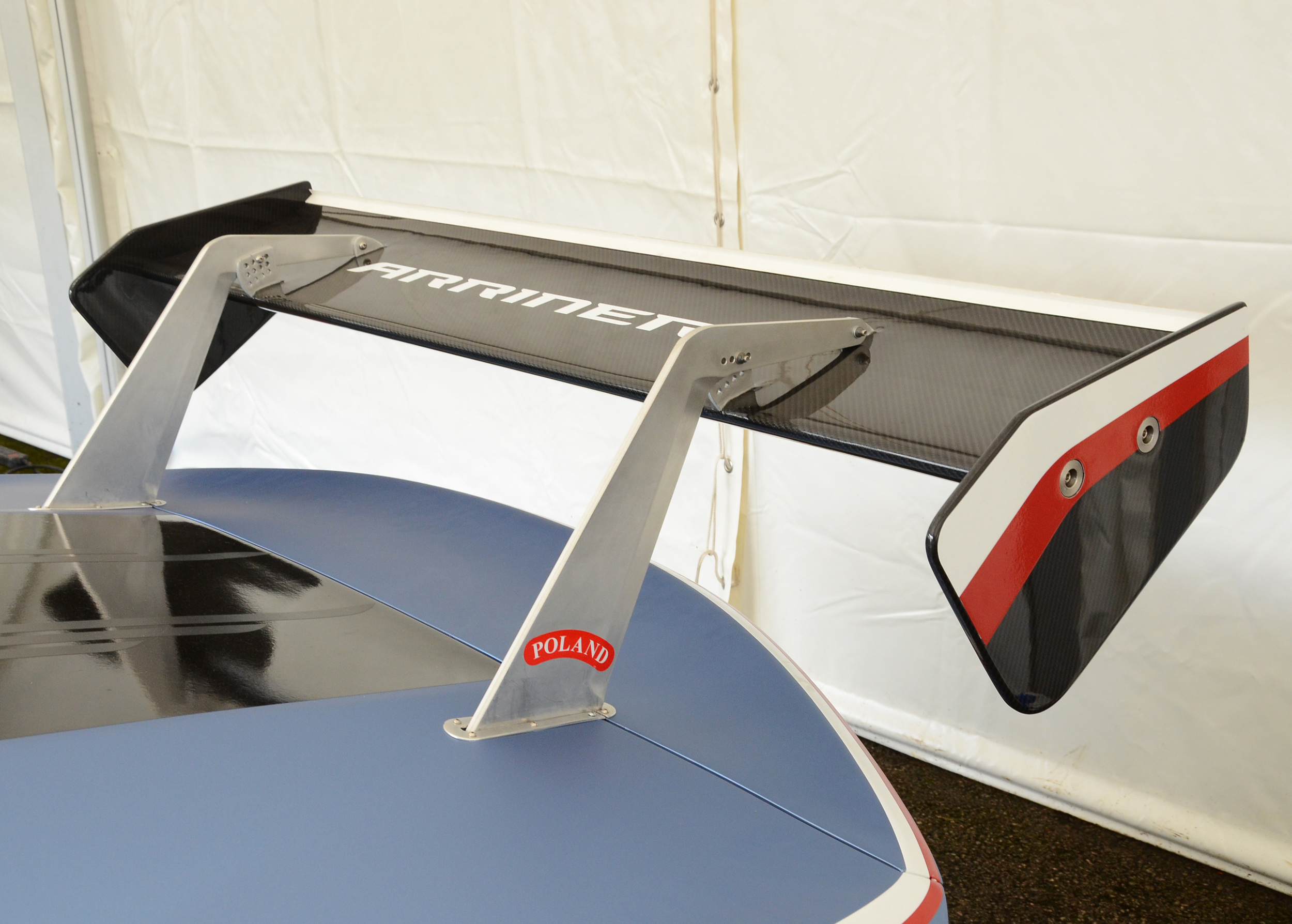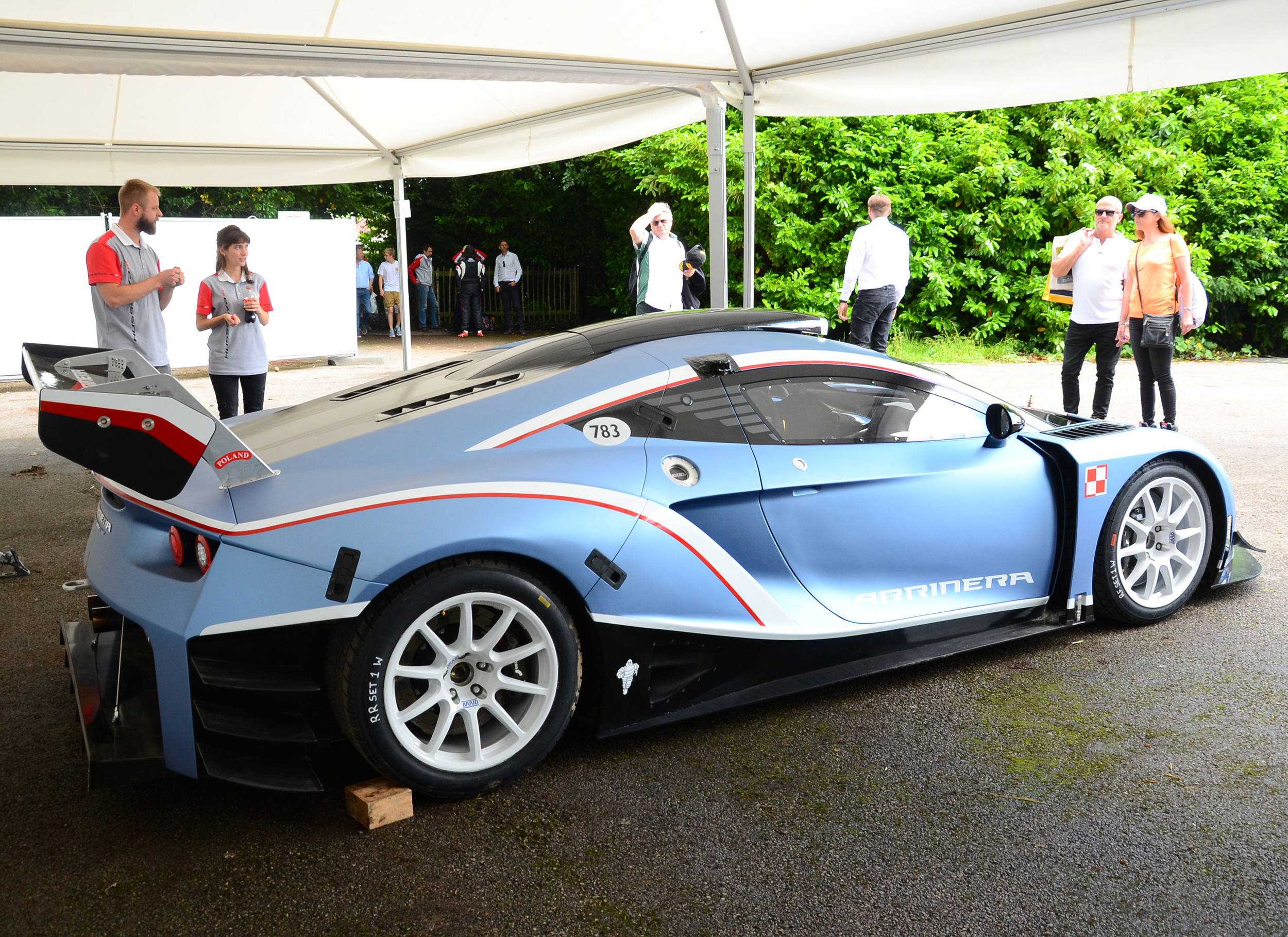 A prototype Arrinera Hussarya GT supercar became the first Polish car to tackle the famous Hillclimb at the Goodwood Festival of Speed.
The Hussarya GT took part in the Michelin Supercar Run, a traditional component of the Goodwood Festival of Speed, among the world's most exciting cars contesting the famous hillclimb twice a day.
The Arrinera Hussarya GT features a carbon fibre body, wrapped around a tubular spaceframe/rollcage, built from the same British BS4 T45 seamless steel tubing used in the structures of the Hurricanes and Spitfires flown during WWII by Polish pilots. In 1940, during the Battle of Britain, two Polish fighter squadrons fought the Luftwaffe alongside the RAF - squadrons 302 and 303 - with the former later transferred to RAF Westhampnett, now known as Goodwood Aerodrome.
The current car, built to FIA GT spec, is powered by a 6.2 litre V8 engine, delivering up to 650bhp to the rear wheels via a Hewland LLS sequential gearbox with paddle shifts. A limited-slip differential is joined by a bespoke suspension design using pushrods and Öhlins 4-way adjustable dampers. Stopping power comes form a quartet of 380 mm discs with Alcon 6-pot monobloc calipers, aided by a racing Bosch ABS system.
The Hussarya GT is finished in a light-blue colour for Goodwood as a nod to the hue of the photo-reconnaissance Spitfires, which, unarmed, flew higher and faster than regular variants.
The GT race car will be followed in the fourth quarter of 2017 by a road-legal track day version and later by a road-going Hussarya 33.
The Hussarya name comes from a legendary type of Polish cavalry, while the Polish fighting spirit is symbolised by white and red hussarya pennants, as well as the white and red checkerboard insignia of the Polish Air Force, utilised since 1920.