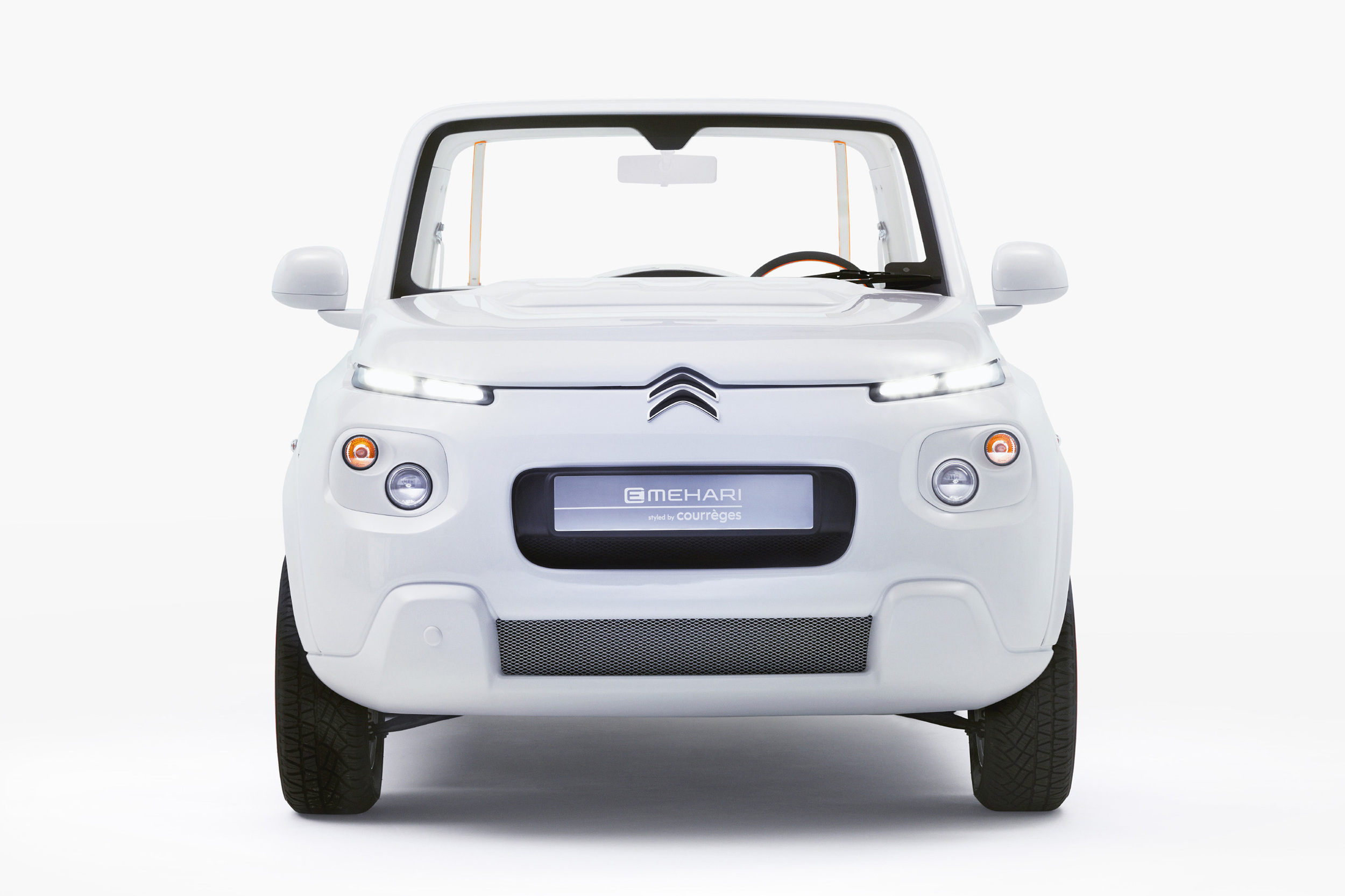 Citroën will exhibit an exclusive Airbump-inspired piece of furniture at the 2016 Milan Design Week – the Cactus Chair.
Created by renowned Italian architect and designer Mario Bellini, the Cactus Chair is said to illustrate Citroën's unique flair for spectacular aesthetics working hand in hand with practical usability. It will be joined on the Citroën display by the C4 Cactus W and the concept car E-MEHARI styled by Courrèges.
Citroën's Airbump technology uses a supple skin in TPU (thermo-plastic urethane) to protect the car's bodywork against knocks and scratches in everyday use. It encloses a multitude of air capsules and requires no particular maintenance.
Intrigued by this technology, Milan-based architect Mario Bellini decided to use it in an entirely different field.
There are obvious parallels between the car interior and the home: doors, seats, windows, etc. "But when Citroën Italy showed me Airbump technology, the first idea that came to mind on touching the material was to wonder whether I couldn't design a new chair with it, as light as an ordinary plastic chair but with all the comfort of a real upholstery," explains Mario Bellini, who would go on to use the air in the material's capsules to create the unusual chair.
Following its world debut at the Geneva Motor Show in early March, Citroën C4 Cactus W is making its first appearance in Italy at the Milan Design Week. With an original take on the C4 Cactus tone-on-tone customisation capabilities, it adopts a monochrome livery – predominantly white – with dune-coloured Airbumps blending with the pearl-like body.
The other attraction is the recent concept car E-MEHARI styled by French fashion house Courrèges. When Citroën approached Courrèges bosses Jacques Bungert and Frédéric Torloting with a partnership project to turn its four-seater electric cabriolet into an exclusive and luminous fashion item, they took up the idea enthusiastically, commissioning their design office to take charge of developing the concept, in liaison with the Citroën design centre.
The result — Citroën E-MEHARI styled by Courrèges — is the outcome of meticulous work on colours and materials. There's a predominant emphasis on white, with accents in bright orange, creating, says Citroën "a refreshing sense of freedom, expressed through functionality and space".
The Citroën exhibition entitled "Cactus Chair : from automotive universe in that of furniture " will be on display from 12 to 17 April at Milan Design Week, Via Tortona 20.