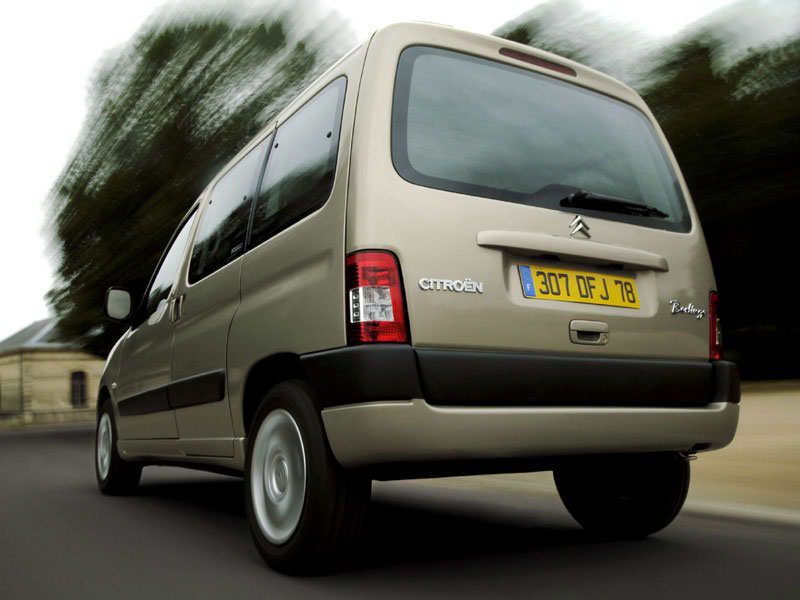 Enjoy your own slice of France with this van-based family car that offers superb flexibility and practicality, and it's not bad to drive either. Most examples are plasticky and fairly spartan, but when it comes to carrying people or luggage, the Berlingo is just the ticket thanks to acres of space and large numbers of cubby holes.
Key Dates
4/99: The Berlingo Multispace arrives with a choice of 1.4 or 1.8-litre petrol engines plus a 1.9-litre diesel.
11/00: There's now a 1.6-litre petrol engine available.
1/02: A 110bhp 2.0HDi (turbodiesel) joins the range.
10/02: A facelift brings a redesigned nose and dash.
5/04: Anti-lock brakes and a passenger airbag are now standard on all models.
10/05: A 1.6HDi (turbodiesel) is introduced in 75bhp and 92bhp forms.
6/06: The Berlingo XTR debuts.
Citroen Berlingo Multispace (1999-2009) Checklist
The rear suspension pivots can wear, and repairs are costly.
Using the windscreen washers in frosty weather tends to blow fuses, leading to wider problems in the multiplex wiring.
Instruments can play up because of the multiplex wiring, but this is rare.
Some early cars can suffer from broken springs in the front suspension.
Check the service history of HDi models; if the timing belt has been replaced, so should the rubber cushioned timing belt pulley have been, at the same time.
Gear linkages on petrol cars can fall apart; check for play in the gearchange.
Water can leak into the cabin, flooding the ECU, so check for dampness.
We Like
Flexibility
Practicality
Economy
Space
We Don't Like
Flimsy interior plastics
Unsupportive seats