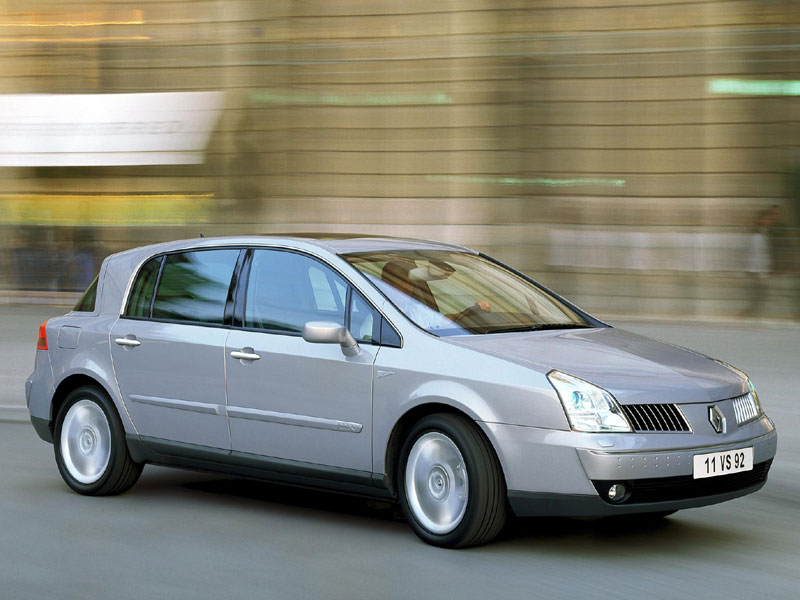 Poor Renault; it tries to offer something a little different in the executive sector and ends up getting a bloody nose. However, Renault's misfortune is your gain; the Vel Satis is all but unsaleable on the used car market, thanks to its unusual styling and downmarket image. However, it offers a fascinating alternative to more established German execs, so if you're after something plush on the cheap, this could be just what you've been looking for.
Key Dates
3/02: Vel Satis debuts, with a choice of turbocharged 2.0-litre or 3.5 V6 petrol engines, plus the option of 2.2 or 3.0 V6 turbodiesel units.
8/03: There's now a five-speed automatic option for the 2.2 dCi.
Renault Vel Satis (2002-2007) Checklist
The 2.2dCi engine can suffer from turbochargers and intercoolers throwing in the towel prematurely - and repairs are very costly.
Tyre wear can be frustratingly rapid - less than 10,000 miles per set is not unheard of, at £500 per time.
The interior trim is generally okay, but rattles and creaks often crop up and can be hard to eradicate.
Exhaust systems on the 2.2dCi can fracture towards the downpipe (at the engine end), so look for evidence of bodges.
The factory-supplied sat-nav is very poorly detailed, so bank on buying a TomTom if you're keen to be led to your destination.
We Like
Value
Space
Comfort
Equipment levels
Crash safety
It's uncommon
We Don't Like