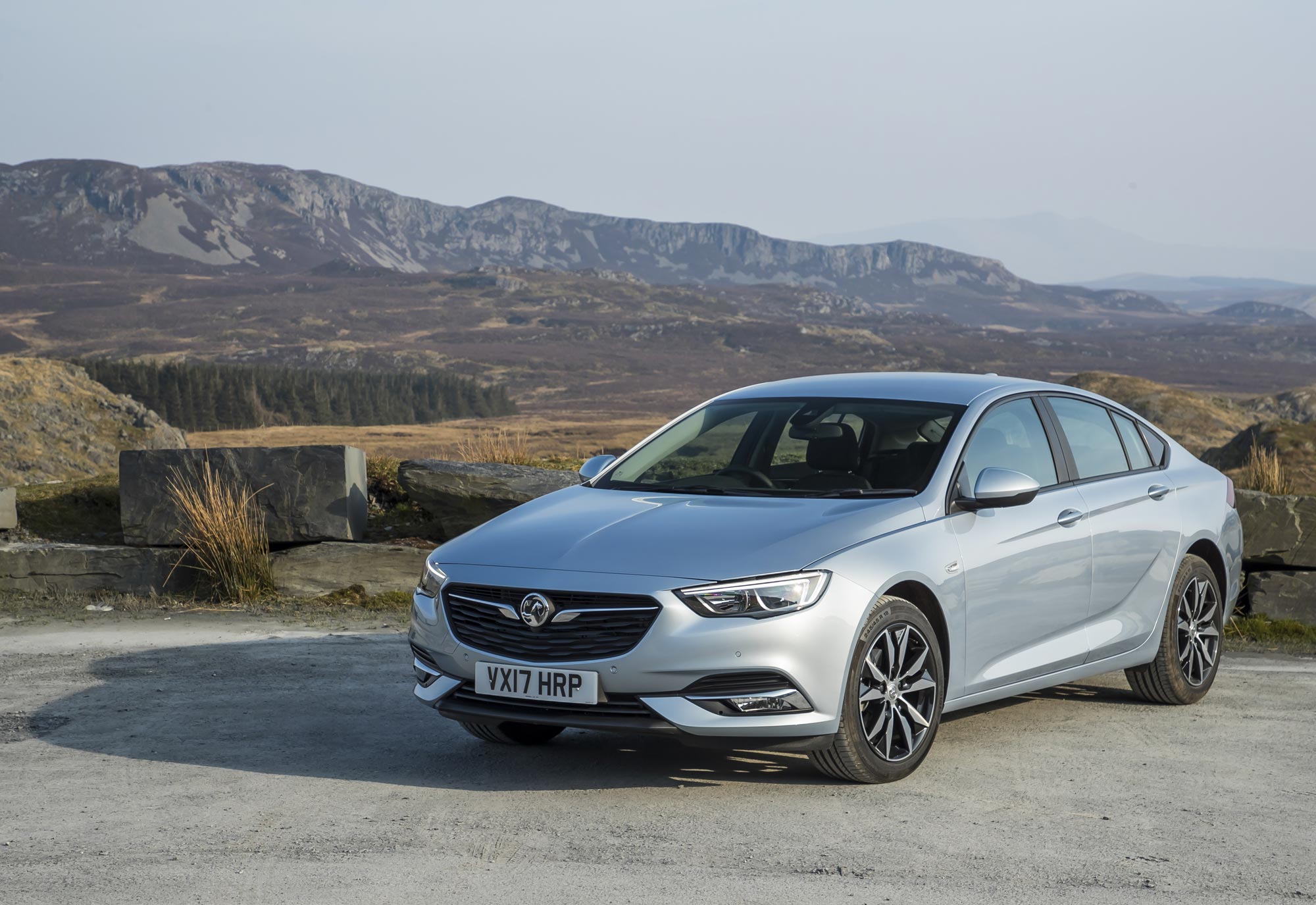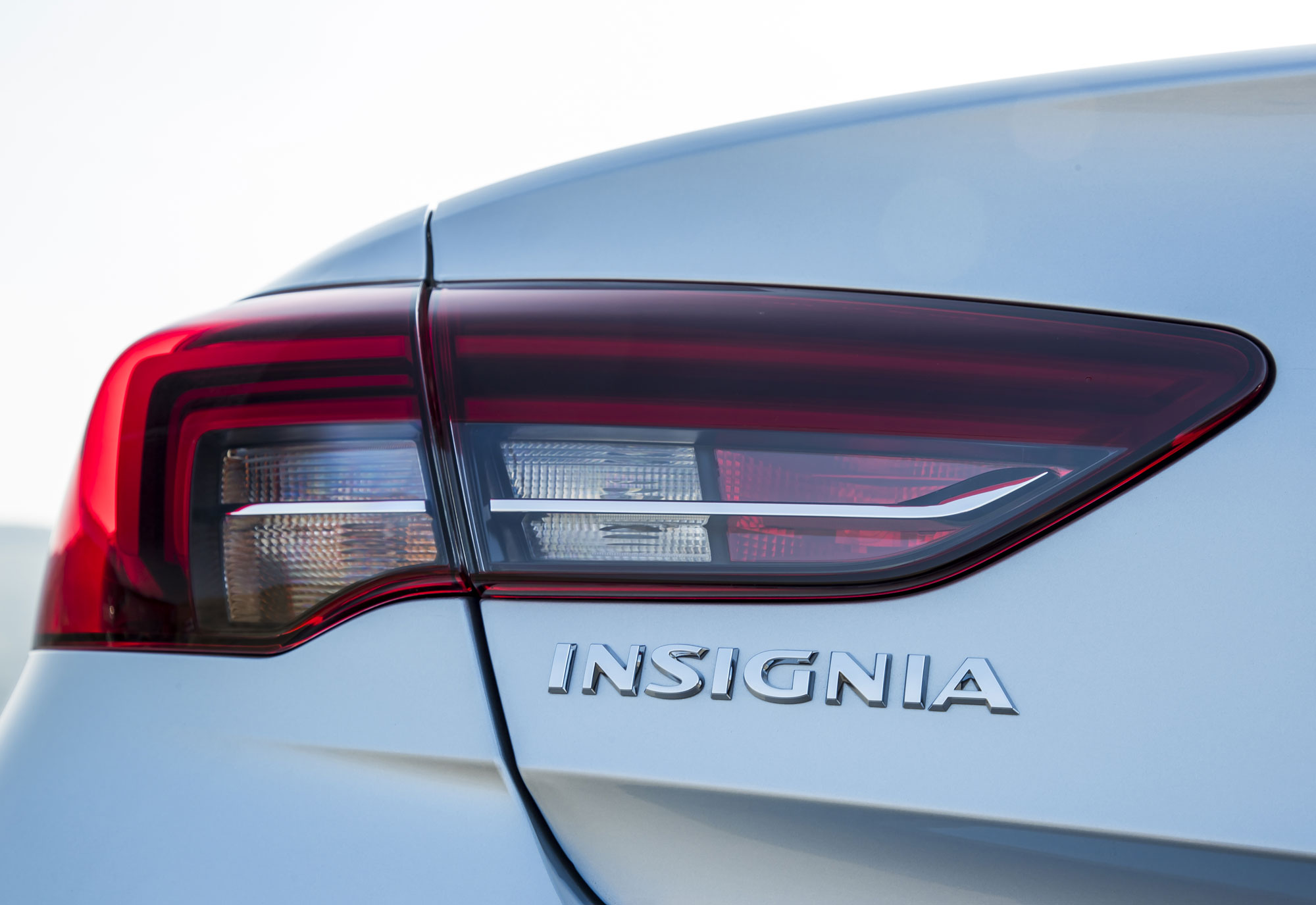 The all-new Vauxhall Insignia now bears the Grand Sport moniker. Or should that be Granary Sport? Tim Barnes-Clay reports.
The Vauxhall Insignia is as desirable as a loaf of bread. I'm not trying to be nasty here, I'm being honest. Most of us buy bread as part of our weekly supermarket routine. We might mull over if we should get medium sliced or thick, and we probably already know if we want wholegrain, brown or white. What I mean is, bread is food that does the job. It fills you up quickly and cheaply; it's also versatile in the sandwich department.
The 2017 Insignia Grand Sport (to give it its full title) is a bit like bread; it's not something you fantasise about, but you know it'll do what you want it to do. It's inexpensive to buy and it doesn't sell out very often. You'll be able to fill it up (with fuel and people) and it'll satisfy your needs without fuss.
The latest Insignia has moved the Griffin-badged car game on, though. You're still not going to dream about buying or leasing this car, but you'll be smiling at how much metal you get for your money. You'll probably be glad that you got the car, but I doubt you'll be showing it off to your neighbours.
Don't get me wrong, the Insignia Grand Sport is nothing to be ashamed of; Vauxhall just doesn't have the brand cachet that some German D-segment rivals, like the BMW 3 Series and Audi A4 possess.
So, what's the new Insignia like? Well, the car is on a fresh platform, which means it's now bigger than it used to be. This allows added legroom for rear-seat occupants although the coupe-like roof line does mean taller passengers will find their scalps scraping the headliner.
Looks-wise, the 2017 Insignia has a bundle of new design elements. The most prominent is the longer bonnet, which comes with a central crease. Other features include a boot spoiler, daytime running lights, and a bigger grille. It all adds up to an unpretentious appearance, albeit a superior one, compared with the exiting model.
Step inside the five-door family hatchback's cabin and, straightaway, it's a recognisable affair. If you've driven the present-day Astra, you'll see that the instrumentation is almost identical, particularly around the steering wheel and touchscreen. The Insignia Grand Sport is nicely screwed together inside, although some scratchy plastics rain on the parade a little.
Behind the wheel, the Luton-based automaker has made easy work of driving the 2017 Insignia. The touchscreen means fewer buttons litter the dashboard. What's more, Apple CarPlay or Android Auto, as well as Bluetooth, can be connected, giving the Insignia a more modern and refined feel.
The Grand Sport has a variety of engines driving it. These range from the good value 140ps 1.5-litre petrol turbo, to the top 260ps 2.0-litre petrol turbo 4×4 model. The car firm's diesel powerplants incorporate a 110ps 1.6-litre turbo diesel, rising to a 170ps 2.0-litre unit.
I drove the Insignia Grand Sport in 140ps 1.5 petrol turbo guise, and found it to be a commendable handler, particularly around the lanes of Worcestershire and Wales where the car's media drive took place. The hatchback flattens out tarmac bulges well, and turns in to cambers with precision. The most perceptible difference between the Insignia Grand Sport and the withdrawing model is how alert it now feels; it's sprightlier and far less clumsy on S-bends. It is also composed, hushed and comfortable at motorway cruising speeds.
Fitted with the 1.5 powertrain and smooth-shifting manual six-speed 'box, zero to 62mph can be realised in 9.3 seconds on its way to a maximum speed of 130mph. More significantly, the Grand Sport, in this semblance, returns 47.9mpg on average and CO2 emissions are pretty low at 133g/km. The big Vauxhall feels a tad underpowered, though – specifically when attempting an overtake on B-roads. The steering wheel also feels too large still – a concern I had with the previous Insignia, but these issues are not deal-breakers.
So, taken as a whole, the Vauxhall Insignia Grand Sport is a car that will satisfy your hunger – if a large family hatch is what you want. You won't necessarily get all enthusiastic about it, but its comfort, looks, room and selection of engines will please you.
Costing from as little as £17,185 in basic DESIGN 140ps 1.5 Turbo ecoTEC configuration, the new Vauxhall is a car you should add to your shopping list.
Pros 'n' Cons
Appearance √
Room √
Ride √
Equipment √
Oversized Steering Wheel X
Fast Facts (DESIGN 140ps 1.5 Turbo ecoTEC - as tested)
Max speed: 130 mph
0-62 mph: 9.3 secs
Combined mpg: 47.9
Engine layout: 1490cc four-cylinder petrol turbo
Max. power (PS): 140
CO2: 133 g/km
Price: £17,890