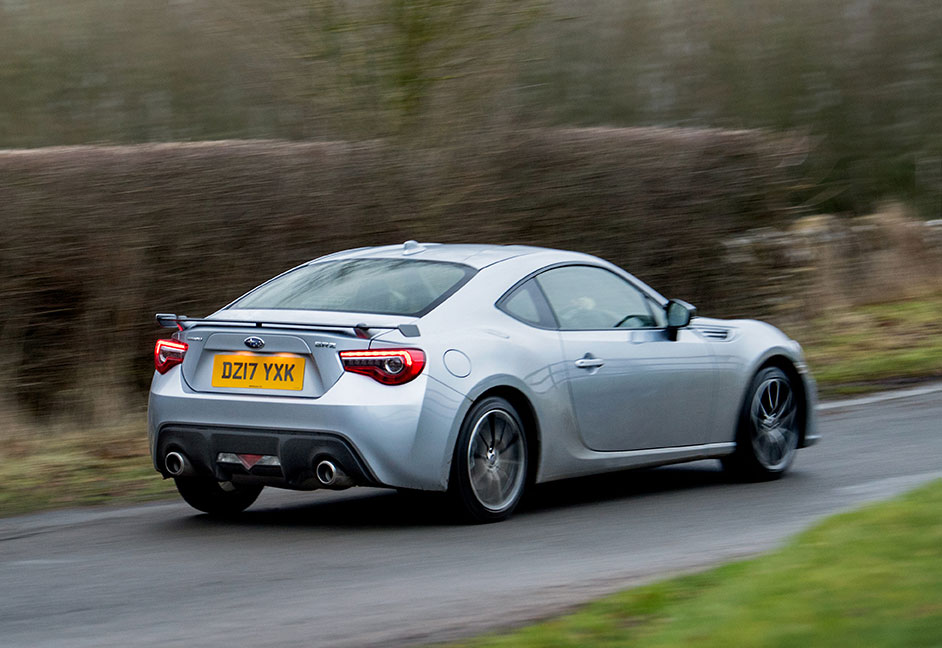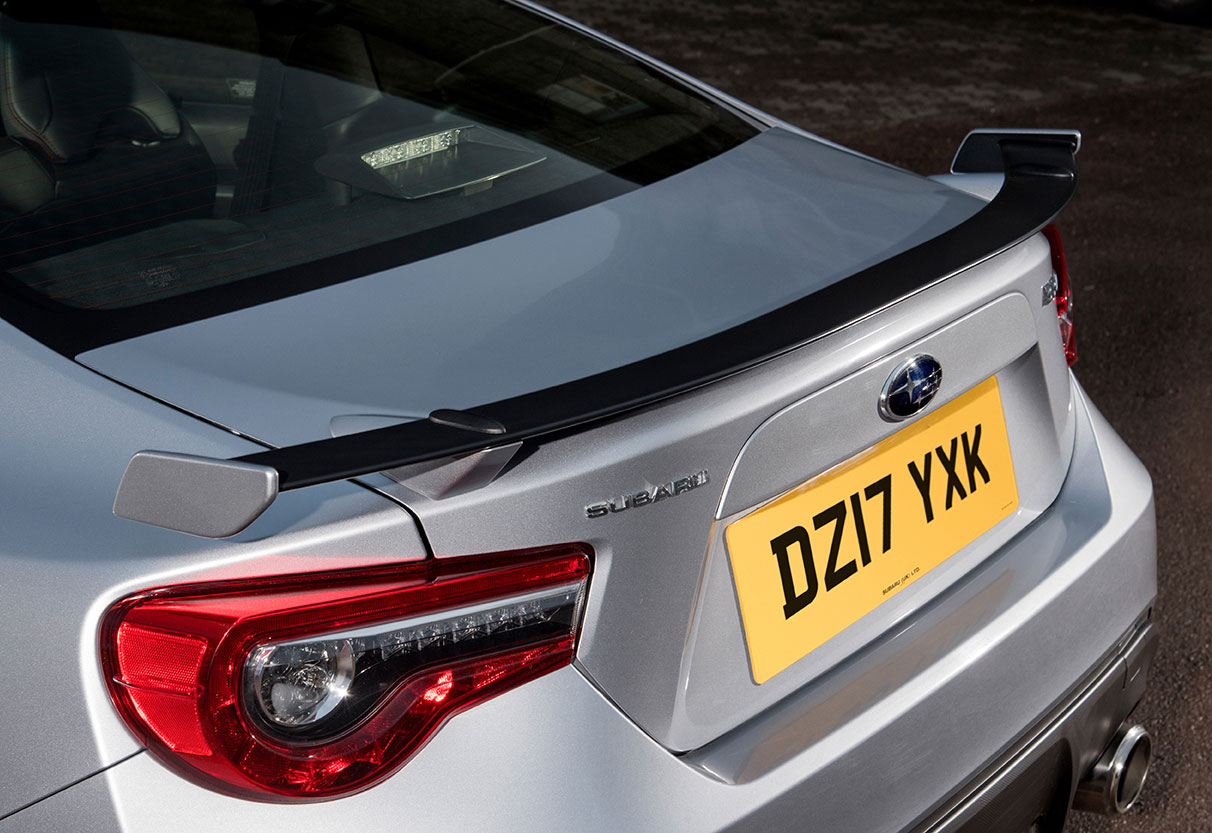 Chris Pickering gets behind the wheel of the revamped, 2017 Subaru BRZ coupé.
As mid-life facelifts go, the Subaru BRZ's is relatively subtle. Perhaps to the disappointment of some, it hasn't sprouted four-wheel drive or a turbocharger the size of a beach ball. Instead, it remains a car of modest outright performance and accessible limits that rewards with a pure and uniquely analogue driving experience.
Of course, that won't be to everyone's taste. The BRZ's 0-to-60 mph time of 7.6 seconds was mid-table hot hatch territory even 10 years ago, so get ready to be left at the lights. Likewise, in an era where even the smallest city car is turbocharged, it requires a degree of mental recalibration to step into a machine that doesn't hit its stride until well over 4,000 rpm. Maximum power – all 197 hp of it – doesn't arrive until 7,000 rpm, by which point most of the turbocharged engines are already head butting the limiter, and probably several hundred yards down the road.
But it's precisely this old school approach that makes the BRZ so much fun. If you want to make progress you're going to have to work it, even at speeds which pose relatively little threat to your licence.
And that's not exactly a chore. The BRZ's naturally aspirated boxer engine seems to divide opinion, but to these ears its offbeat snarl is suitably purposeful when you're in the mood and relatively unobtrusive when you're not. It also takes a drive in something like this – one of only a handful of naturally aspirated performance cars left – to appreciate just how good throttle response used to be.
Yes, you're going to have to stir the six-speed gearbox. It's precise to the point of notchiness at times, but the short throw and the immediacy of the shift more than make up for that. The ratios are closely stacked too, which makes short work of the engine's appetite for revs. Incidentally, that's not as ominous for the fuel economy as it may sound. Driving in a distinctly spirited manner we still averaged an indicated 30 mpg in the manual BRZ (against a claimed 36.2 mpg).
There's an automatic version too. Only around 14 per cent of customers opted for this in the original BRZ, and it may sound like complete anathema to such an analogue car, but it's actually quite good. There's a slight lull before the gearchanges and a hint of slurring on the upshifts, but the downshifts come with a genuinely indulgent blip of the revs. Despite a small performance penalty on paper (0-to-60 slides to 8.2 seconds and top speed drops to 130 mph) it feels very nearly as quick in the real-world. According to Subaru's figures it also improves fuel economy to 36.2 mpg and drops the CO2 figure from 180 g/km to 164 g/km.
As before, it's in the corners where this car really shines, though. The facelifted model gets a subtle but effective series of tweaks to the suspension, which firm up the handling at the same time as improving the ride. Subaru has also re-calibrated the power steering to improve feel – something that, rather unusually for an electrically-assisted setup, the BRZ actually possesses in abundance.
Even with the four-step Vehicle Dynamics Control left fully active you can sense the car taking up a little bit of attitude before the electronics gently rein everything back in. Disable it and there's as much throttle adjustability as you're ever likely to want on the road – certainly at real-world speeds on cold, damp British tarmac.
Inside, it's a more of a mixed bag. The driving position is spot on – low enough to feel sporty, yet retaining decent visibility. The infotainment system is also much better than before and there's more leather and Alcantara in the cabin. It's certainly an improvement, but it doesn't quite shed the bargain basement feel compared to a similarly priced hot hatch, let alone a somewhat pricier Audi TT.
Outside, there's a raft of styling tweaks for the new model. You'd probably have to line the two cars up to put your finger on them, but the new bumper, wider wheel arches and restyled spoiler do give it a slightly beefier profile than the old BRZ. It also gets new 10-spoke alloy wheels, which are said to improve brake cooling as well as appearance.
Overall then, it's more of the same. The BRZ increasingly feels like a product of a different era – occasionally in a bad way when it comes to the interior, but mostly in a joyous, life-affirming way when you find a good stretch of road. It's also better value than before with only one trim, the SE Lux, equivalent to the top spec version of Toyota's mechanically identical GT86 and yet more than £1,500 cheaper at £26,050 in manual form.
The BRZ still can't compete with hot hatches for practicality or indeed sheer speed. With token rear seats and a half-useable boot, though, it beats the Mazda MX-5 and the Fiat 124 Spider as an everyday proposition. Plus, its coupe looks and characterful engine give the 'Toybaru' a more individual feel. Not everyone will like it, but if you're in the market for an affordable everyday sports car this deserves to be top of your list.