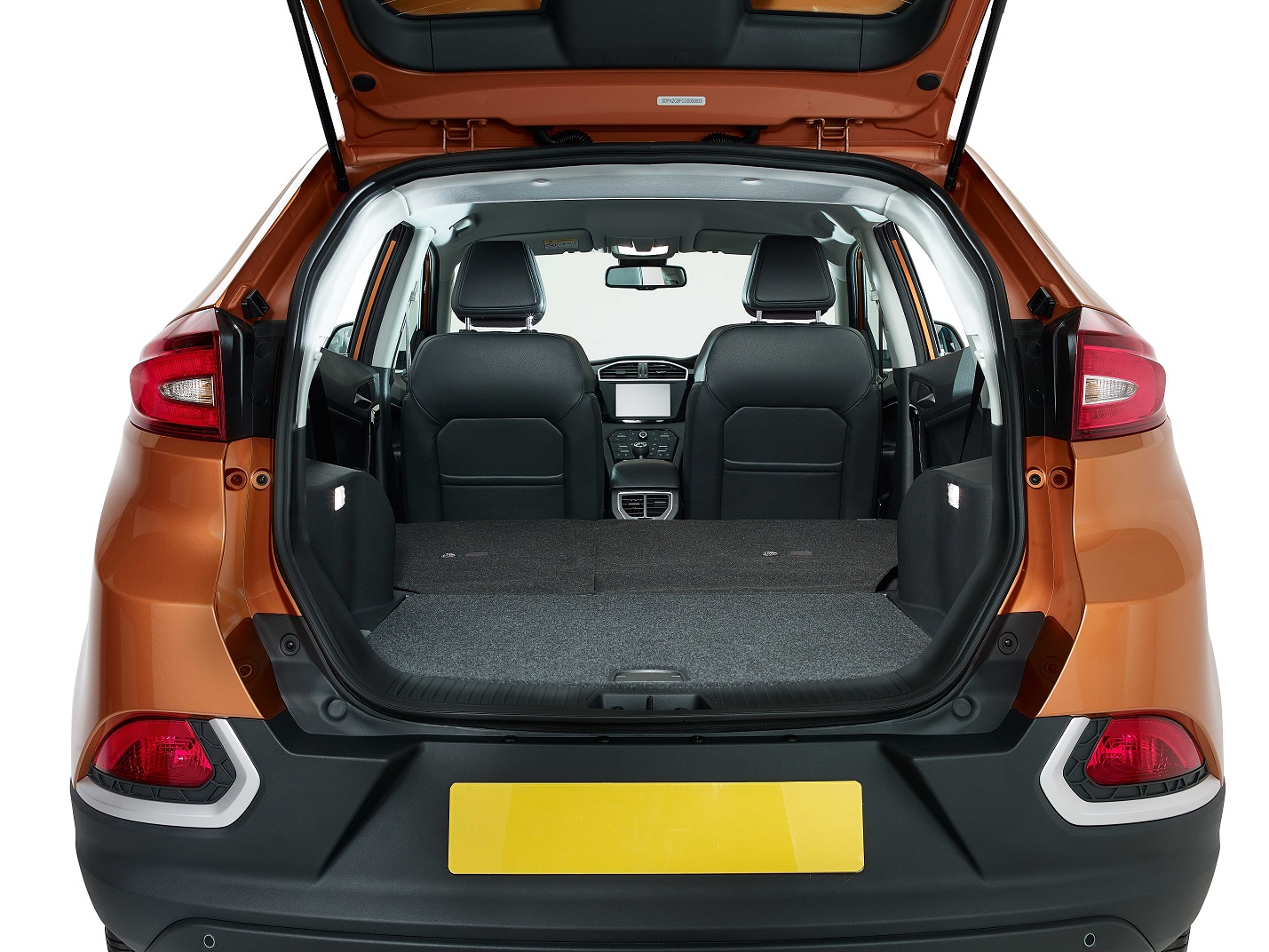 MG is aiming to capture new buyers with its first ever SUV. Chris Pickering drives the new GS.
The launch of the GS could be a smart move for MG. Crossovers have proved so popular in recent years that the carmakers are struggling to churn them out fast enough. So could this be just the thing that MG needs to make a bigger impact in the UK?
The first thing you need to know is that the GS undercuts most of the competition by a significant margin. There are cheaper SUVs out there, but starting at £14,995 it's well towards the budget end of the spectrum. For that you get the same mechanical spec as you'll find higher up the range, with a 1.5-litre turbocharged petrol engine producing 166 PS (164 hp).
For the moment, that's about as exciting as it gets. There are no plans to introduce a diesel and the GS will only be available in front-wheel drive. A 7-speed dual clutch transmission will be available, but only on the top-spec Exclusive model.
The GS's appearance can be a bit deceptive. If you've only seen it in photos you'd be forgiven for thinking it was a compact crossover. In reality it belongs in the class above with the likes of the Nissan Qashqai and the Kia Sportage. As you'd expect, there's a decent-sized boot with one-touch folding seats and a flat loading bay. Rear seat head and leg room is good too and it will tow up to 1,750 kg.
In literal terms, then, this is a lot of car for the money. There's plenty of kit too, with cruise control, automatic headlights and air conditioning standard on all models. Mid-spec Excite trim brings an 8-inch touchscreen with DAB radio, Bluetooth and a rear parking camera. Top of the range Exclusive models (priced at £19,495 for the manual and £20,995 for the auto) also get electrically-adjustable leather seats, satellite navigation and a variety of styling tweaks.
Inside, it does feel like a suitable step up from the likes of the Dacia Duster, but you can still see where the money has been saved compared to its more expensive competitors. The entry level model is awash with hard-touch plastics and while the cabin ambience improves significantly from Excite onwards it still feels like a budget choice.
Things improve once you're on the move. There's a touch of wind noise and the engine can get a little vocal under acceleration, but generally speaking the GS is pretty refined. It offers a reasonable balance between ride and handling too. The steering is nicely weighted and body roll is well-contained until you really start to push. Likewise, the ride is generally quite good, although it does have a tendency to fidget a little at higher speeds.
The optional DCT gearbox shifts crisply in manual mode. Changes are smooth and unobtrusive in the full automatic setting too, although it can be a little slow to make its mind up – sometimes holding a gear longer than strictly necessary or taking a while to kick down. We'd be inclined to stick with the manual, which makes the car feel a little more alert.
Either way, performance is relatively brisk for its class, with 0-to-60 mph coming up in 9.6 seconds. Fuel economy of 46.3 mpg and CO2 emissions of 139 g/km are also competitive against the other petrol engined crossovers, although it's a shame that there's no diesel option.
Overall, the MG GS is not quite as polished as some of the more expensive alternatives. It's also not as cheap as some of the budget offerings. It does represent a good compromise between the two, though. Throw in a comprehensive five year warranty and some attractive finance offers and you can see why buyers might be tempted.