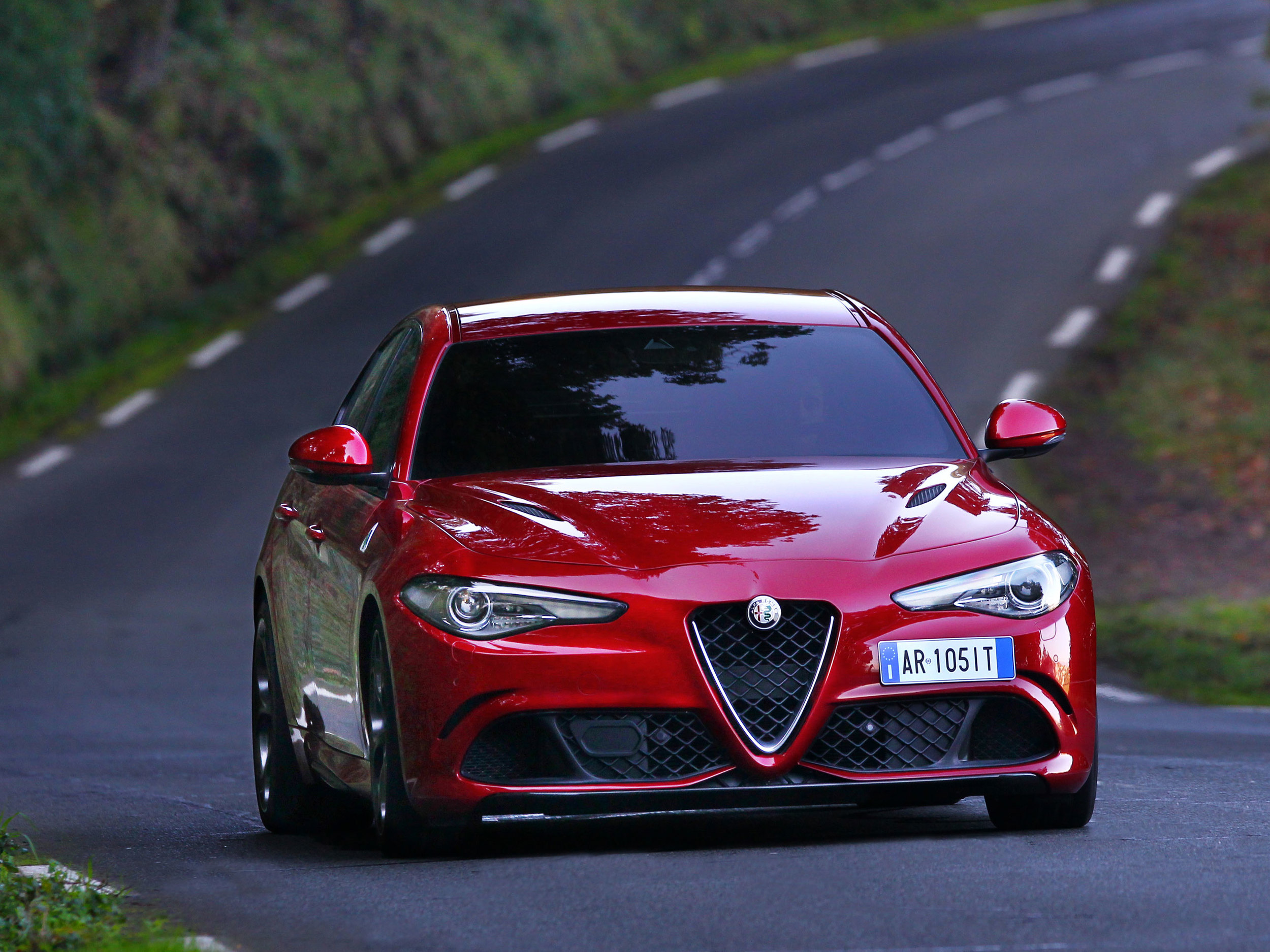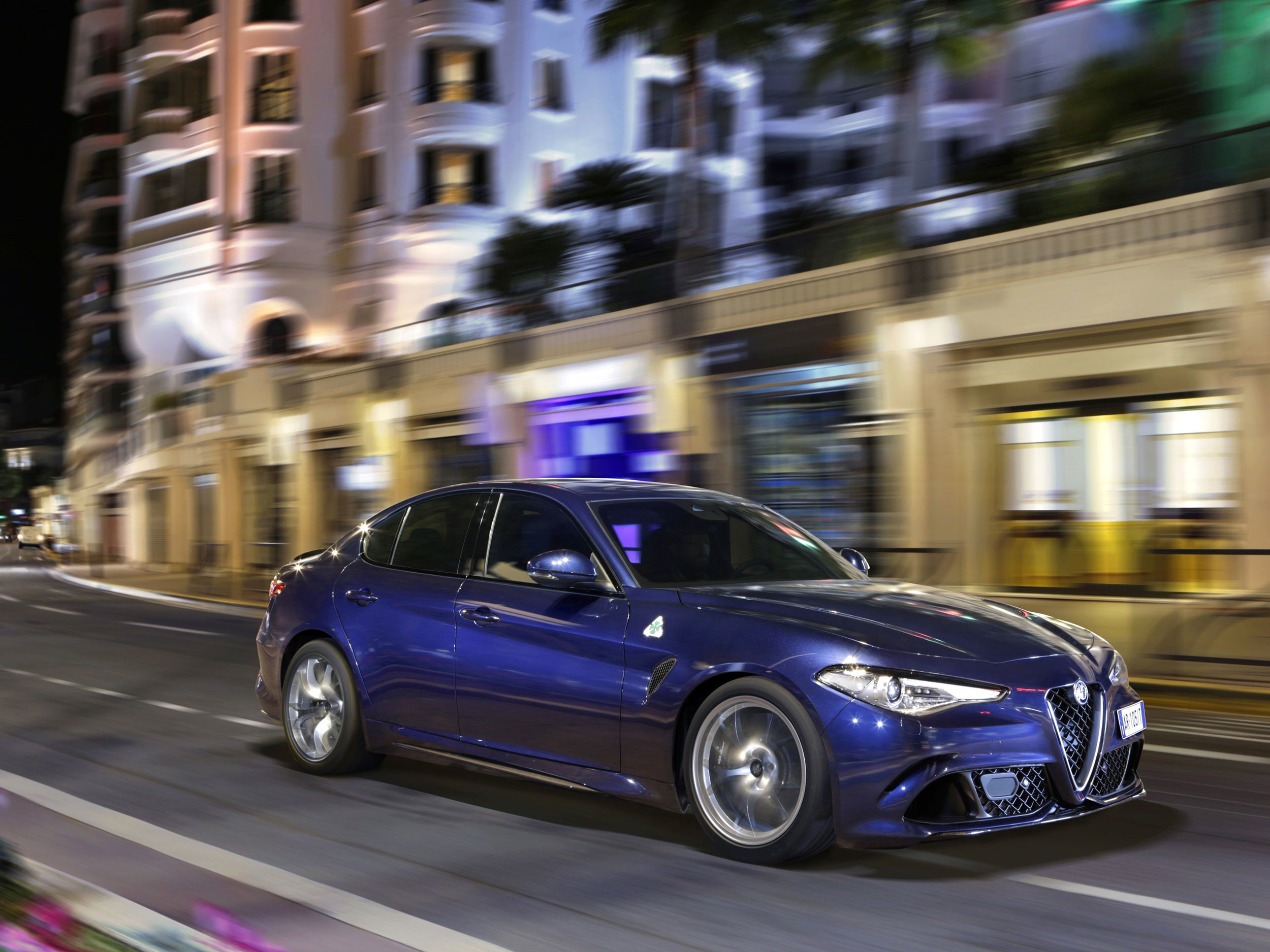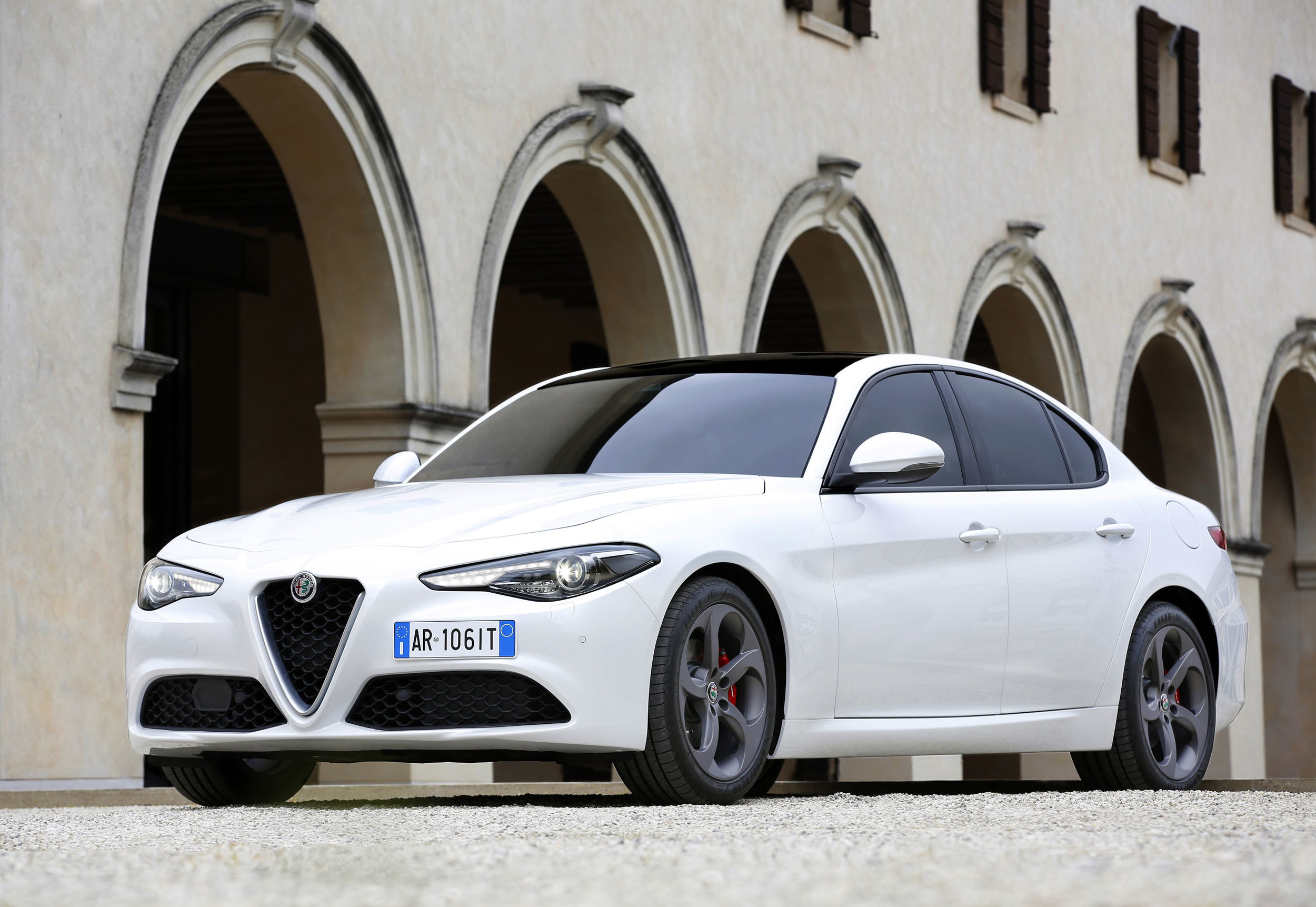 It's one of the most hotly anticipated new cars of 2016, but does the Alfa Romeo Giulia live up to expectations? Chris Pickering reports from the International Launch.
The new Giulia is a hugely important car for Alfa Romeo. The historic Italian brand – once the maker of some of the fastest and most desirable cars in the world – has always had an effortless capacity for style, but lately substance has proved somewhat more elusive.
In an effort to recapture the old magic, parent company Fiat plucked a crack team of engineers and designers from the likes of Ferrari and Maserati – and the fruit of their labour is a handsome four-door saloon, perhaps not quite as elegant as the 156 or 159, but still capable of making passers-by stop and stare.
The standard Giulia will be offered with a choice of 148 hp or 177 hp 2.2-litre diesel engines, plus a 2-litre 197 hp four-cylinder petrol. There's then a big jump in performance (and indeed price) to the fire-breathing 503 hp Quadrifoglio model, which is powered by a 2.9-litre twin turbo V6. Capable of 0-62 mph in 3.9 seconds and over 190 mph flat out, there's more than a hint of four-door Ferrari about it.
All models come with rear-wheel drive, using a variant of the familiar 8-speed ZF automatic gearbox that's now seen in everything from Audis to Aston Martins. It works well, delivering crisp manual shifts (particularly in Dynamic mode, the sportiest of the Giulia's three DNA settings) and going about its business unobtrusively in full auto.
We drove the higher powered diesel on the launch, which proved smooth and responsive. Performance is brisk, although the in-gear acceleration doesn't always feel quite as strong as 450 Nm of torque might suggest. Nonetheless, the claimed 7.1 second 0-62 mph time compares favourably to the likes of the BMW 320d (7.5) and the Audi A4 2.0 TDI (7.7). Fuel economy is almost identical to the German duo at 67 mpg, while the Alfa just sneaks into the VED band below at 109 g/km. That's good news for company car drivers, as is the announcement of a 99 g/km eco version due further down the line.
On the winding Italian back roads, the Giulia felt impressively agile. At just over two turns lock-to-lock the steering is very direct. In fact, it can feel a bit nervous initially – as if the car has had one doppio espresso too many. Fortunately, the chassis does a good job of keeping up. Body roll is quite well contained, despite ride quality that would shame many of its Teutonic rivals.
While the standard Giulia is well-balanced and responsive, it doesn't feel overly 'rear-wheel drive'. For that you need to look to the Quadrifoglio. Here the ultra-quick steering feels more natural and the DNA system comes with an additional Race setting. Good traction and a linear, progressive power delivery allow you to exploit the 503 hp V6 with ease – particularly in Dynamic mode where a substantial electronic safety net remains.
Switch to Race mode and the Quadrifoglio becomes far more willing to indulge. Unlike the standard car, it allows you to disengage the ESP completely, with hilarious tyre-smoking consequences. You don't have to behave like a hooligan, though. There's real finesse to be had from the precise, adjustable handling. It's a joy to listen to as well, with a deep, guttural V6 soundtrack.
Prices have yet to be announced, but the regular Giulia is expected to kick off at around £32,000 when it reaches our shores in September. Even the base model comes with dual-zone climate control, cruise control and a whole range of active safety systems, including autonomous emergency braking.
Above that, the Super brings things like part-leather seats, paddleshift gearbox control and an excellent 14-speaker Harman Kardon stereo coupled to an 8.8-inch screen for the infotainment system. Controlled by a rotary dial on the centre console, the Alfa Connect system is beautifully integrated into the dash. It's intuitive to use and clear to read, although the graphics aren't as slick as some. The sat nav's pronunciation of Italian place names also had us in stitches at times. Two further option packs, Sport and Lusso, will add to the kit count on the standard Giulia.
It has to be said, the interior of our Super Lusso test car looked great with its oh-so-Italian tan leather trim and Ferrari-esque circular vents. Material quality on the main soft touch surfaces is very good, although some of the plastic parts do feel a little flimsy.
A whole host of interior and exterior trim additions help to distinguish the Quadrifoglio, including a carbon fibre lip spoiler and a set of 19-inch alloys. Again, prices have yet to be announced, but we're told it will be competitive with the BMW M3, so expect somewhere in the region of £59,000.
All models offer enough room in the back for a six-foot passenger to travel in reasonable comfort, while the boot is competitively sized, albeit quite shallow due to the height of the rear deck. Split folding rear seats will be available, but only as an option.
So has the long-awaited Alfa Romeo comeback finally happened? It's early days yet, but the answer appears to be yes. The Giulia has plenty of charm, but crucially it's also backed up with real ability. The Quadrifoglio, in particular, is a potential class leader. Some things, it seems, are worth the wait.