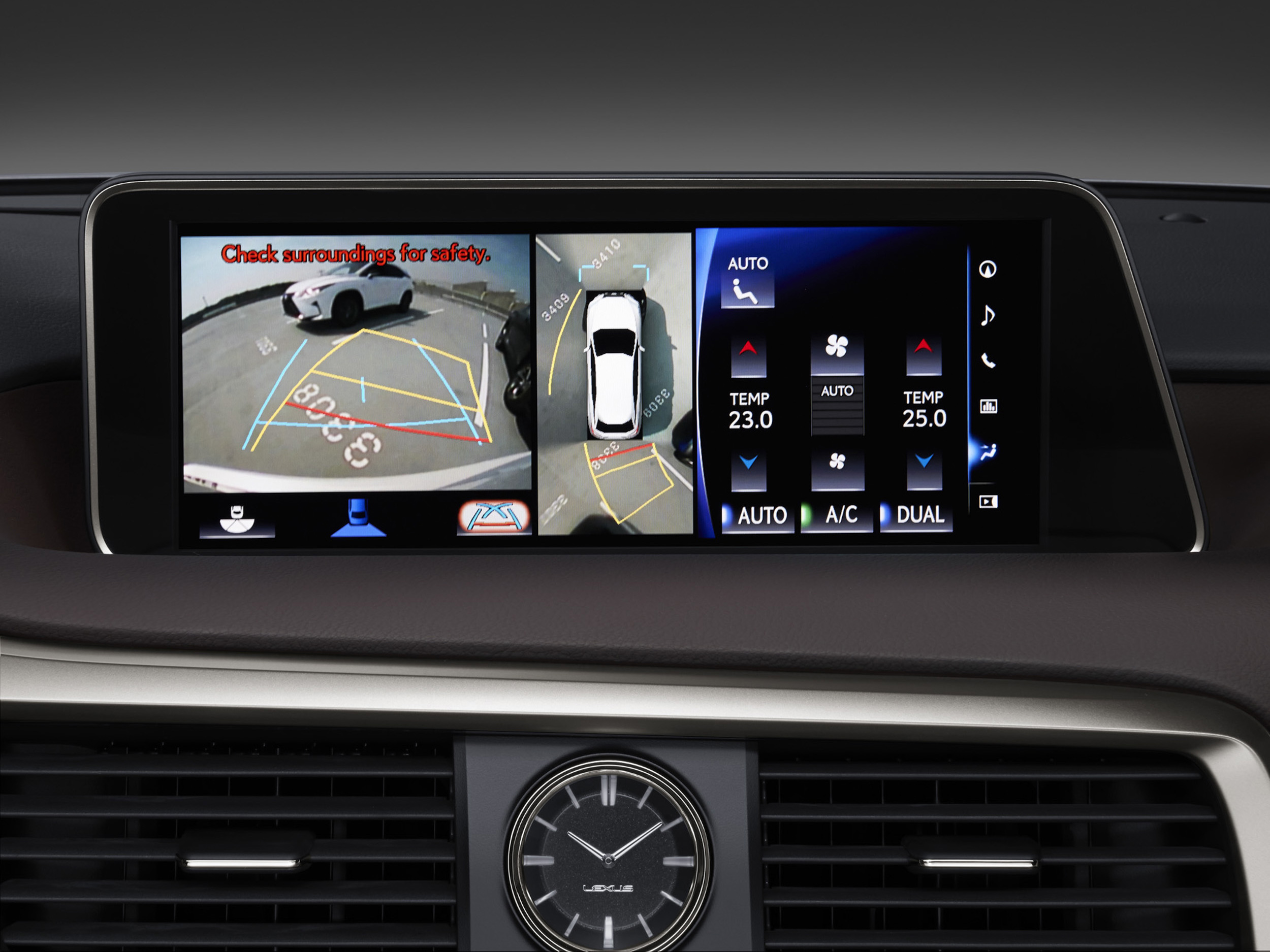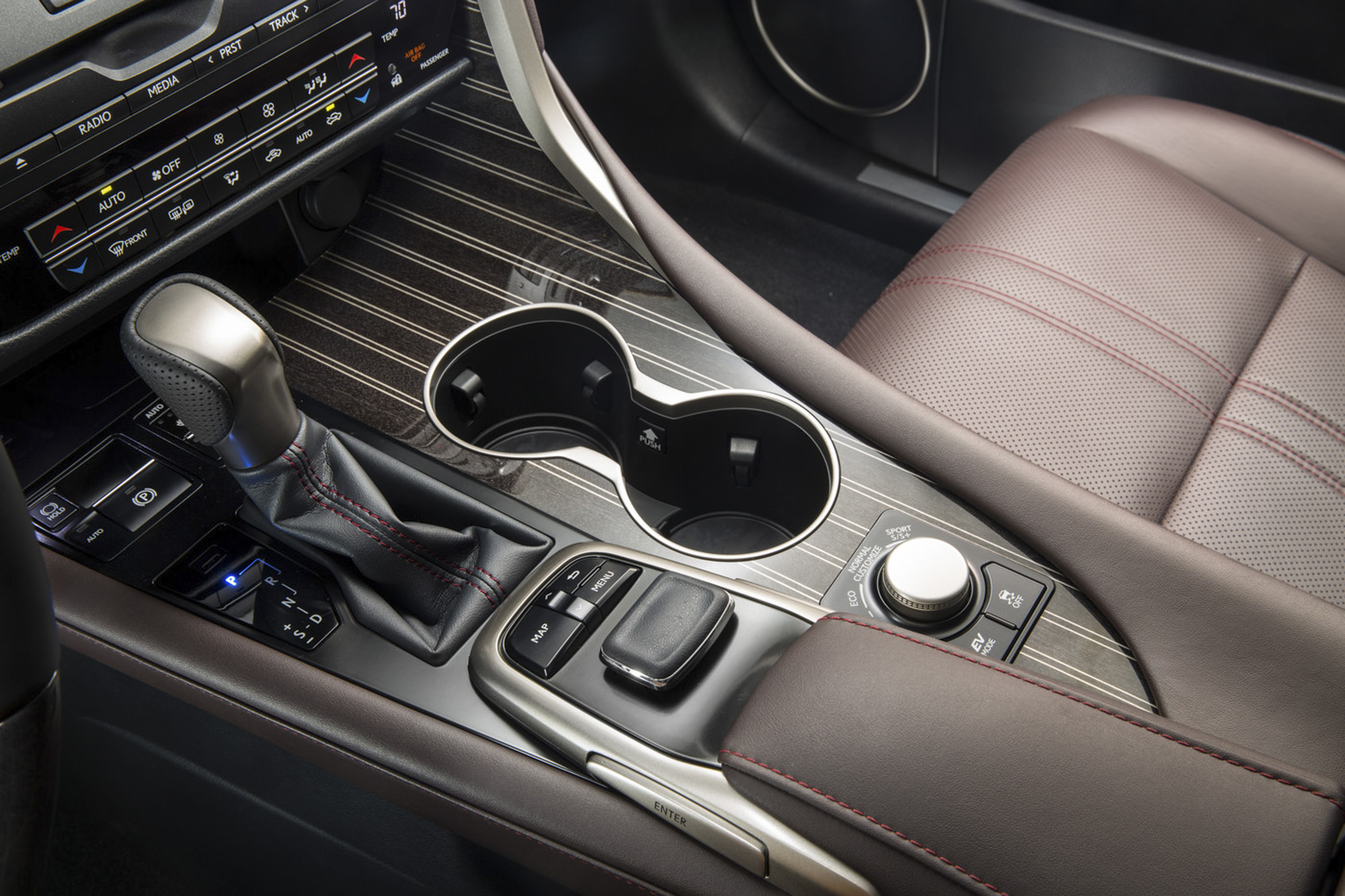 Tom Stewart finds the new Lexus RX hard to fault.
Should you be considering a large, luxury crossover/SUV then chances are you'll be wanting a car with heaps of style, comfort, space, practicality, all the latest tech, top-notch build quality with the rich aroma of supple leather and, last but not least, a lofty brand image.

There are of course plenty of current models that fit the bill, while at the very top end of the market, the Bentley Bentayga is about to join the fray, with Rolls-Royce and Aston Martin likely to follow suit before too long.

However, large luxury SUVs generally aren't renowned for their green credentials, and due in part to the ongoing dieselgate crisis, there'll now be more buyers prioritising air quality as well as fuel efficiency.

This being the case, the BMW X5, Mercedes GLE, Porsche Cayenne and Volvo XC90 have all relatively recently become available in petrol hybrid guise, but the pioneer of this new eco-SUV breed was the Lexus RX400h of 2005.

The first RX model, the 1998-2003 RX300, was a gas-guzzler and no mistake, as was the RX350 that followed. Despite this they both sold in quantity - they were the world's best-selling SUVs - but the hybrid 400h was arguably the real game-changer, at least in terms of fuel consumption and emissions.

In 2009 the RX400h became the 450h, and now there's an almost all-new fourth-generation RX. I say 'almost' because although this latest 450h's basic chassis and powertrain are similar to the previous model's, the 2016 RX has a longer wheelbase, new front suspension and repositioned engine mounts, along with more power and torque plus improved nickel metal-hydride battery technology.

More obvious to the eye is genuinely striking body styling which continues and further develops the 'design language' of the smaller NX model. At first glance you could mistake one for t'other, but the RX's new 'floating' rear roof is perhaps the most notable difference, apart from overall size.

But let's quickly return to the new RX450h's powertrain. The revised 3.5-litre V6 now makes 259bhp with 335Nm of torque, with drive to all four wheels again via a constantly variable (E-CVT) transmission. Combined with the front electric motor the bhp figure rises to 308, but there's also the 68bhp electric motor at the rear which Lexus treats as a separate entity.

The quoted figures are 0-62 in 7.7 secs with a 124mph top speed, while combined mpg is 54.3 on 18-inch wheels, or 51.4 on 20-inchers. This goes hand-in-hand with CO2 emissions of 120 or 127g/km. By comparison, the previous 2009 450h managed 44.8mpg with 148g/km. Though not as good, that CO2 figure is still best-in-class today.

Also new is the RX200t variant. Unlike the all-wheel-drive 450h, it's available in either AWD or FWD form, while its 4-cyl 2-litre non-hybrid petrol engine produces 235bhp with 350Nm of torque. With a conventional 6-speed auto transmission (with sequential shift mode), its figures are 0-62 in 9.2 secs (FWD) or 9.5 secs (AWD) with the same 124mph max. Combined mpg is 36.2 (18in) or 34.9 (20in), with 181 and 189g/km respectively.

The RX200t is available in three spec grades - S, Luxury and F-Sport, with pricing from £39,995 to £48,995. The 450h comes in SE, Luxury, F-Sport and the top-spec Premier grades, with prices from £46,995 to £57,995.

From behind the wheel the RX200t is hard, but not impossible to fault. In normal everyday driving it steers accurately, rides very comfortably and it's every bit as quiet, refined as civilised as you would expect. And though I don't have the figures to prove it, the RX's brakes are outstandingly strong with superb feel.

Up the pace and it's not quite as sporty as its looks might have you believe. Hurried overtaking, or spirited driving on a twisty road reveal the smaller RX's limitations as the auto transmission seems to work overtime to keep the motor spinning, while on a less than perfect surface there's noticeable body roll along with some bounciness as the standard suspension also works hard to maintain the car's composure. This isn't a criticism as such, and most owners won't give two hoots, but the RX200 shouldn't be considered a sports SUV, despite its sporty styling.

Those who wish to travel further and faster should opt for the beefier 450h, budget permitting of course. If you've not driven a CVT-equipped car then the way the transmission operates takes a little getting used to, and even when you are accustomed to the seemingly wayward revving of the engine, it can still be mildly irksome.

CVT characteristics aside, on the road the 450h is an appreciably more willing performer, and despite weighing a little more (up to 2.2 tonnes, or about 140kg more depending on spec), the 450h's adaptive variable suspension (standard on F-Sport and Premier models) copes well on a bumpy road at speed, with the car rolling less in corners and generally feeling that bit more composed.

Inside, and apart from the aforementioned transmission matters, the RX is the embodiment of solitude, comfort and refinement, unless you have the 15-speaker Mark Levison audio system turned up to the max, that is. I don't need or like my music that loud, but I don't think I've ever heard music reproduced in any environment so faithfully, with such crystal clarity, and not a trace of audible distortion. There will be some owners who'll buy an RX for this sound system alone, and they'll be pleased as Punch with their purchase.

The RX comes with enough standard and optional equipment to fill just over five pages of the model's press info booklet. So if, in no particular order, a 12.3-inch infotainment touchscreen with remote controller, a 360-degree exterior view monitor, a wifi hotspot, ventilated seats, four or five driving modes, or Lexus safety System+ with six separate active safety functions all appeal, then you'll not be disappointed.

An extra 120mm of length also increases rear seat legroom without compromising loadspace in the 200t (453 to 924 litres depending on rear seat configuration), although the 450h's hybrid gubbins makes its boot a little less capacious than its rivals'.

So, the new RX delivers pretty much everything you could wish for in a luxury SUV, and more affordably than its premium-brand rivals. And in hybrid form it's also the benchmark for green. Very little not to like.