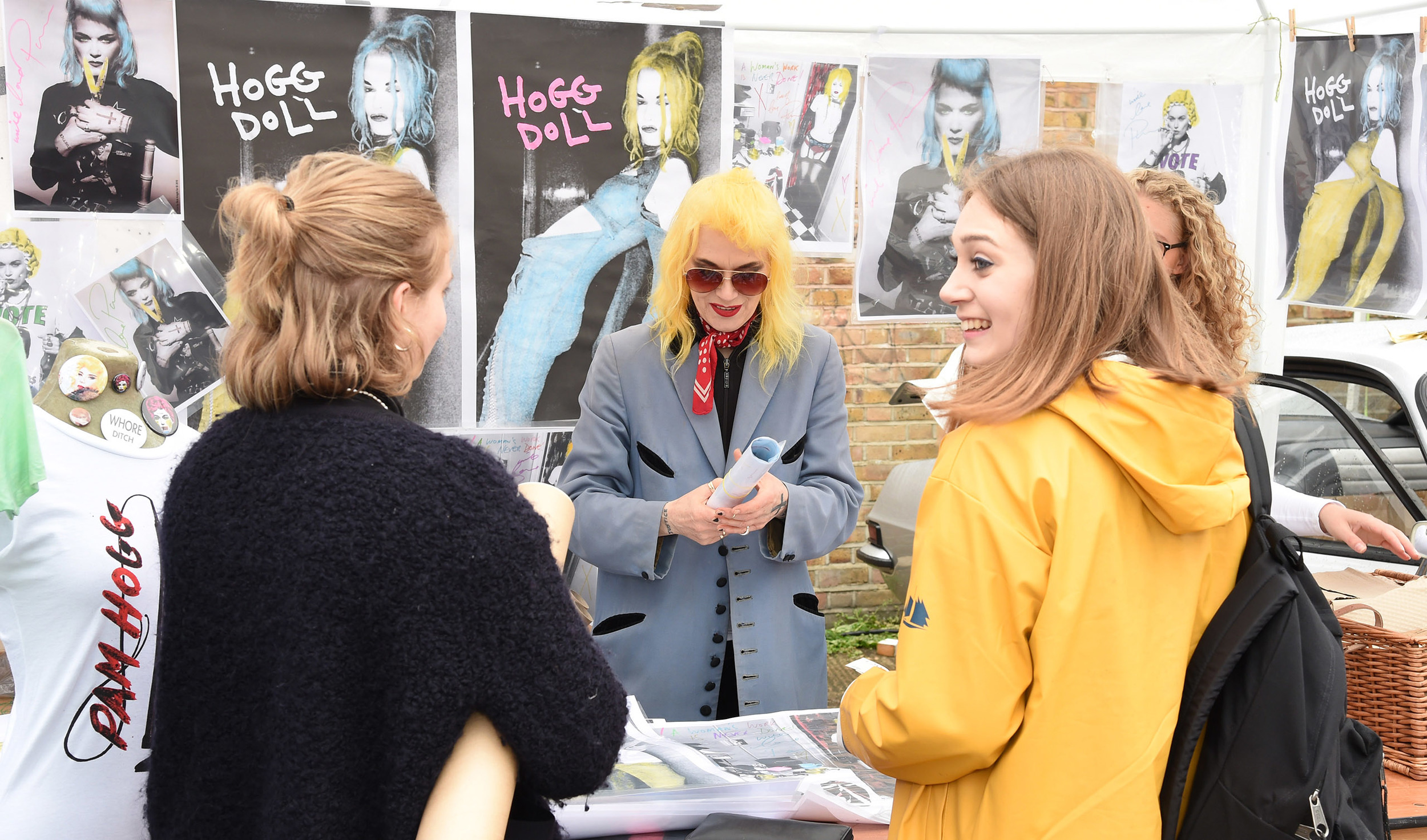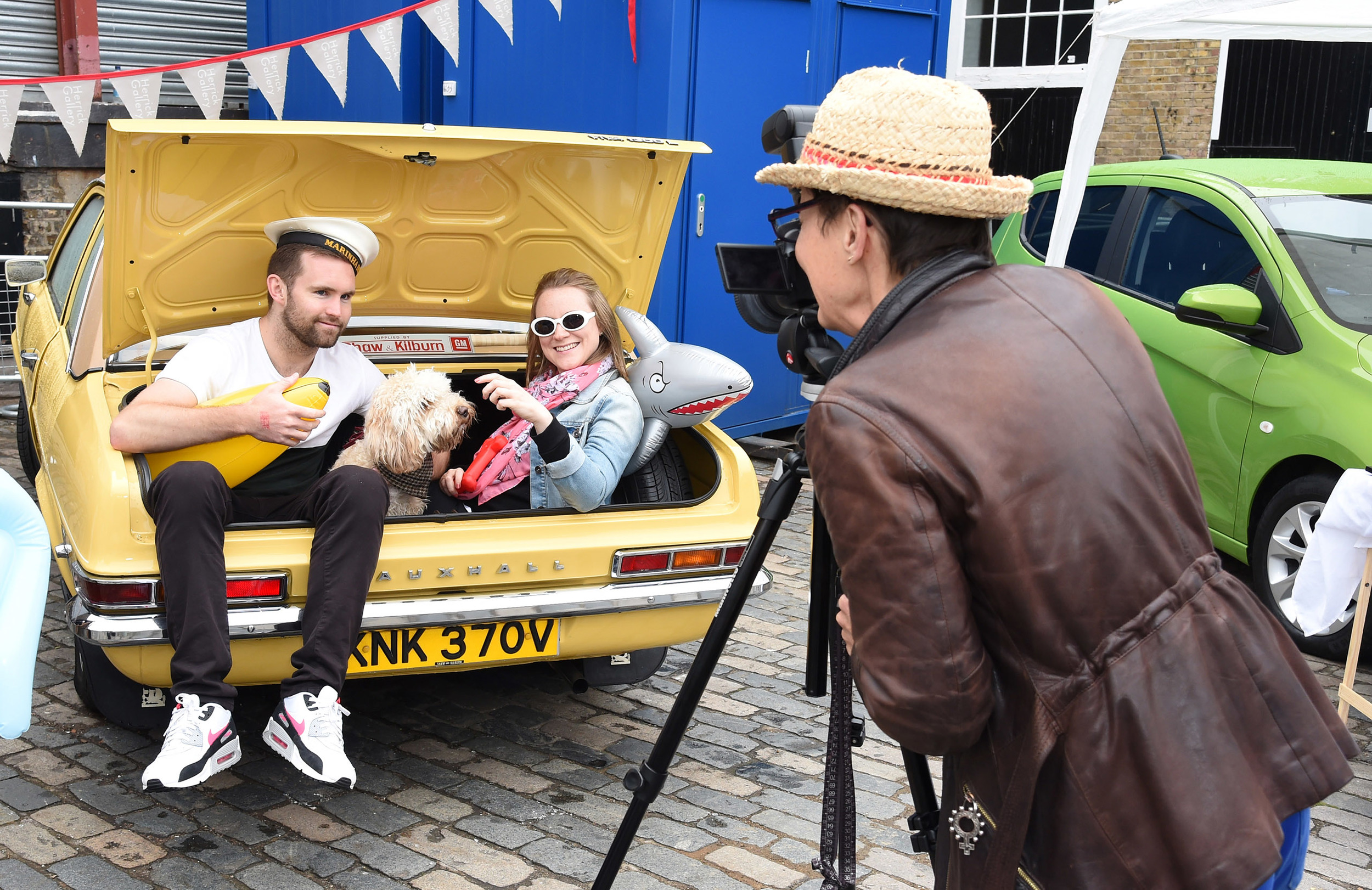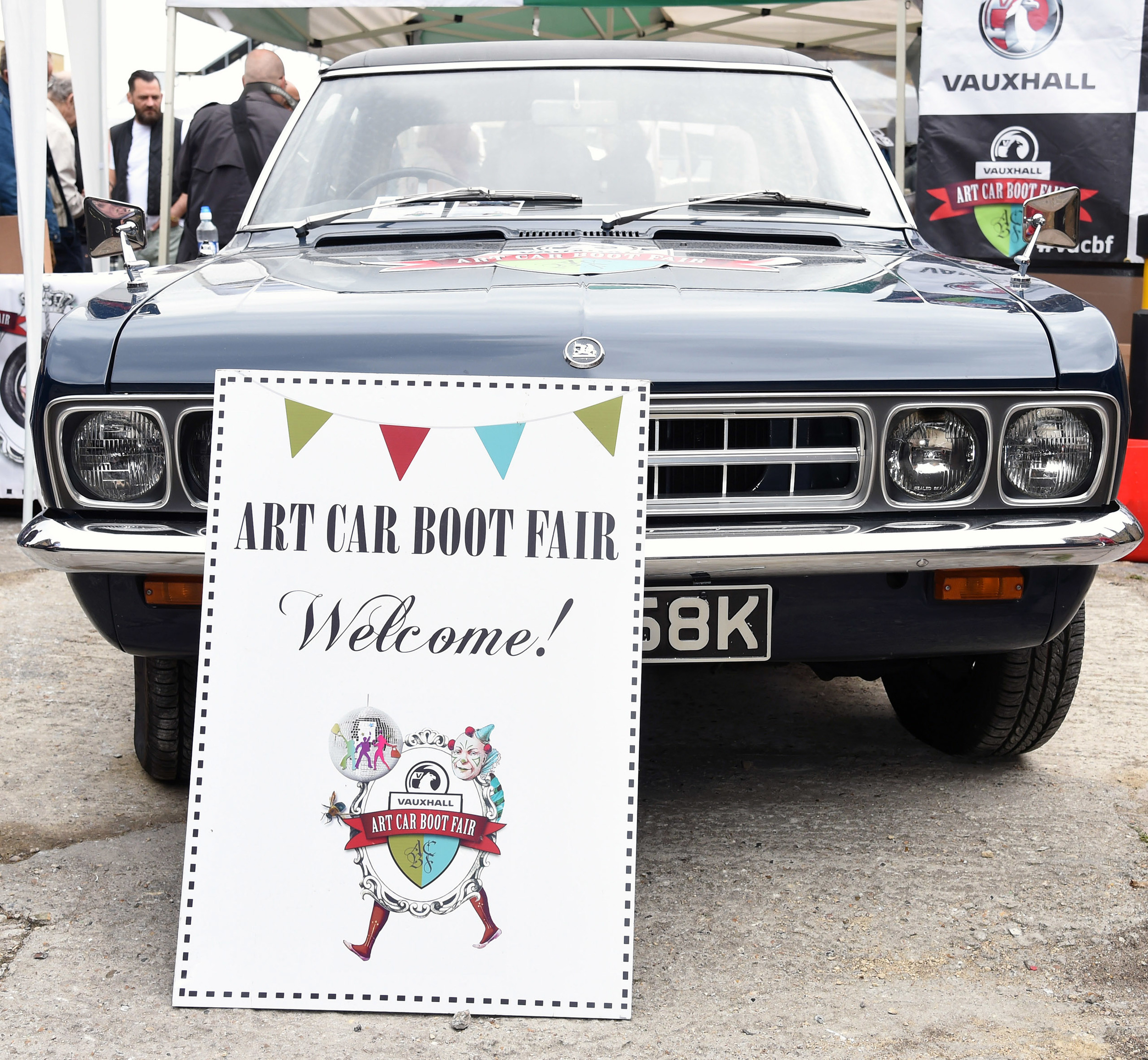 Vauxhall Art Car Boot Fair returns to London this summer, as well as adding a new second venue at Hastings, in East Sussex.
On 12th June, the quirky event that sees the art world let its hair down, returns to the Truman Brewery on Brick Lane, London for one day only. This year's theme is 'The Hand', and promises a hand-selected line-up of established and up-and-coming artists who will be personally pitching up and selling their original, exclusive artworks out of the back of new and vintage Vauxhall cars.
The event will also honour the Queen's 90th birthday celebrations in its own irreverent style, bringing a street party vibe to this mini festival in a carpark with artfully-made finger food, circus acts, magic tricks, and special exhibits from artists such as Christian Furr, the youngest ever artist commissioned to officially paint Queen Elizabeth II.
Offering an amazing selection of artworks and wares amidst all the fun and frivolity, this exuberant art event invites famous artists to make special works to be sold from the back of Vauxhall cars. The line-up includes Tracey Emin, Gavin Turk, Pam Hogg, Sir Peter Blake, Ben Eine, Polly Morgan in collaboration with True Rocks, Christian Furr, Marcus Harvey, Colin Self, Pure Evil, Mat Collishaw, and Charming Baker amongst many more.
Expect a whimsical afternoon packed with arty bargains, exclusive works, special editions at very special prices, as well as vintage Vauxhall cars turned into unique installations. Hands-on entertainment includes a sleights of hand, glove puppetry, handbag slinging, hand-printing, exotic finger food, hand-pushed trolley bars from Artist Behind Bars with hand-pulled pints and hand-shaken martinis, and plenty more including a boxing ring as an arena for music, magic, and performance art, shrink sessions on the backseat of a vintage Vauxhall with renowned psychoanalyst and author of 'The Hand', Darian Leader. Palm reading by Bob & Roberta Smith will also be joined by Fine art on nails and special hand-of-the-artist prints.
If vintage cars are more likely to tickle your fancy, Vauxhall is dusting off its heritage collection and will be bringing along a handful of Vauxhall Victors and a quintuplet of Vauxhall ADAMs for artists to use as pitches at the event.
Vauxhall Art Car Boot Fair will be taking place on Sunday 12th June at Truman Brewery, Brick Lane, London E1 6QL between 12 - 6pm. Entry is £5. Visit artcarbootfair.com for more information.
Vauxhall Art Car Boot Fair will be hitting the road and popping up at the Jerwood Gallery in Hastings, Sussex on 16th July. More details will be released in the coming weeks.