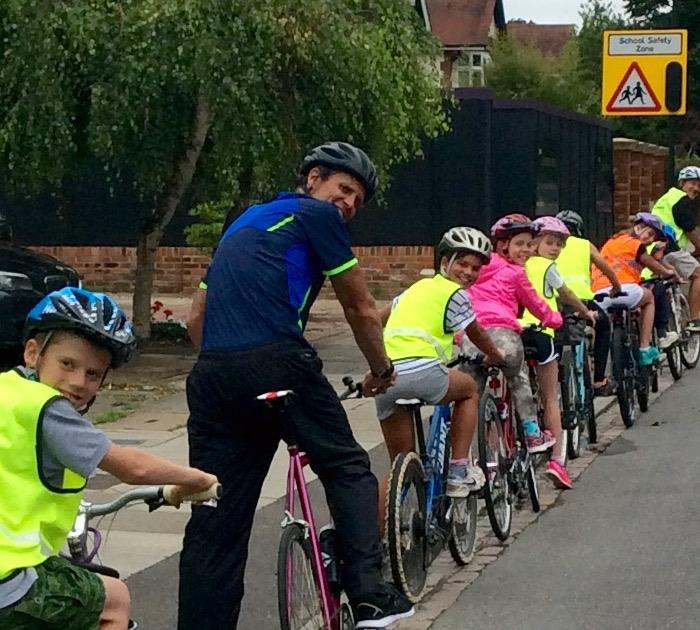 The London Road Safety Council has appointed James Cracknell OBE as President of the organisation.
Succeeding outgoing President Nick Ross, James is one of Britain's most successful ever athletes, with two Olympic Gold Medals and six World Championship titles. Since retiring from competitive rowing, James has distinguished himself as a sportsman, athlete, adventurer and broadcaster.

In 2010, during an attempt to cycle, run, row and swim from LA to New York in record time, James was struck by a truck while cycling through Arizona, suffering a Traumatic Brain Injury (TBI) and would have been killed if he wasn't wearing a cycle helmet. Now, five years later and having fought his way back through a long recovery and rehabilitation process, James takes on this new role leading London Road Safety Council into its centenary year (2017).

James Cracknell says: "London Road Safety Council connects the people working on road safety across London, enabling them to share practical ideas and work together to create a safer road system in London. I am proud to be the public face of the organisation and to lead its awareness campaigns across the city I was born in and where still live."

"Having been the victim of a road traffic accident, I know the devastating impact it can have, not only on the victim but on their family and friends. I cycle around London every day and am very aware of the need for all road users, however many wheels they have, to show empathy towards each other rather than antagonism. I plan to ensure this message is heard far and wide during my Presidency."

Councillor Val Clark, Chairman of London Road Safety Council commented: "James Cracknell is one of the most famous athletes in the UK and an inspiration to millions. James knows more than most the impact a serious road traffic incident can have. I cannot think of a better person to lead the organisation into its second century and be our primary brand ambassador."