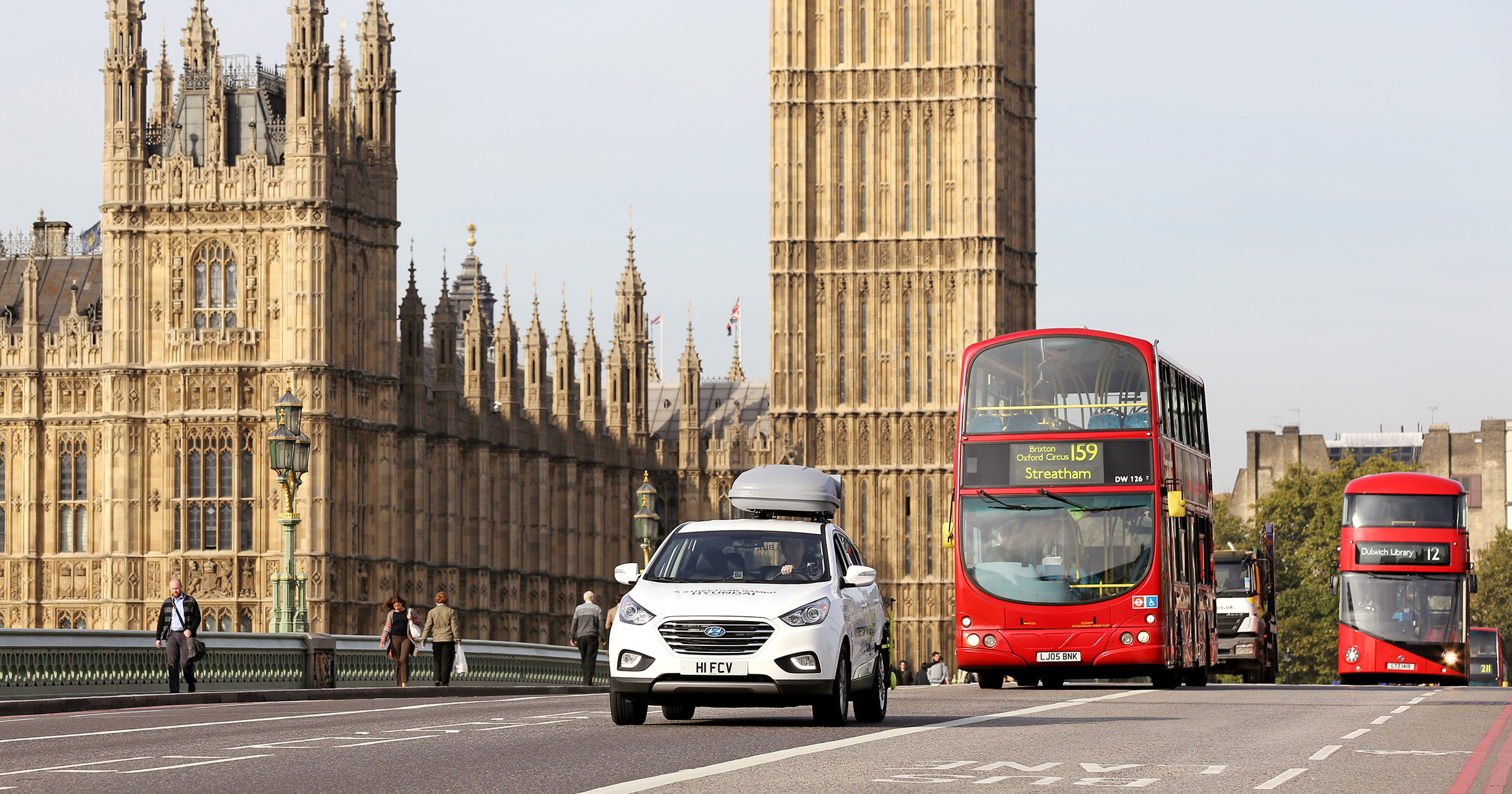 Hyundai has completed a 50-day driving challenge in London called A Streetcar Named Hyundai.
The idea involved driving, photographing and filming every central London street within the 2092 miles detailed in the famous Cabbie 'Knowledge'. Involving 127 participants, the challenge was created by London 2012's Ordnance Survey team to mark the 10-year anniversary of 'Hyundai Motor UK' and was completed in the Hyundai ix35 Fuel Cell, the world's first commercially available hydrogen fuel cell car.

London taxi driver and knowledge teacher of 30 years, Tony Norris said: "The Cabbie Knowledge is world renowned, unique to London and takes an average of 3-4 years to complete. But, this is the first time that the entire six-mile radius has been routed in this way as one continuous drive."

Hyundai created entirely new software to capture the drive, which controlled the camera shutter based on the car's speed, distance travelled and angle of travel to frame the entire journey photographically. The camera took pictures every 6-7 metres delivering 503,919 images - that's 207,000 MB of data. The special ix35 was designed to capture over half a million photos throughout the journey with the images used to create a 6m x 2m mosaic, a digital continuous image of all London's streets as well as a 200.5 second time lapse video to mark the UK company's 2005 heritage.

The final mosaic image depicts Oxford Street, which was voted as the most iconic street in London, and will go on display at City Hall in March 2016, as part of London's Hydrogen Week.

Deputy Mayor for Environment and Energy Matthew Pencharz said: "Energy-efficient transport like these hydrogen fuel cell cars are key to helping improve the capital's air quality and reduce carbon emissions. I'm pleased that Hyundai's project has produced such an interesting portrait of our city with their new hydrogen technology."

Tony Whitehorn, Hyundai Motor UK's President and CEO commented: "We're incredibly proud of how far Hyundai has come in the UK in the short space of 10 years. During this time our brand has been completely transformed through innovation, design and technology - all of which encapsulate the Streetcar Named Hyundai challenge. We are delighted with the results."