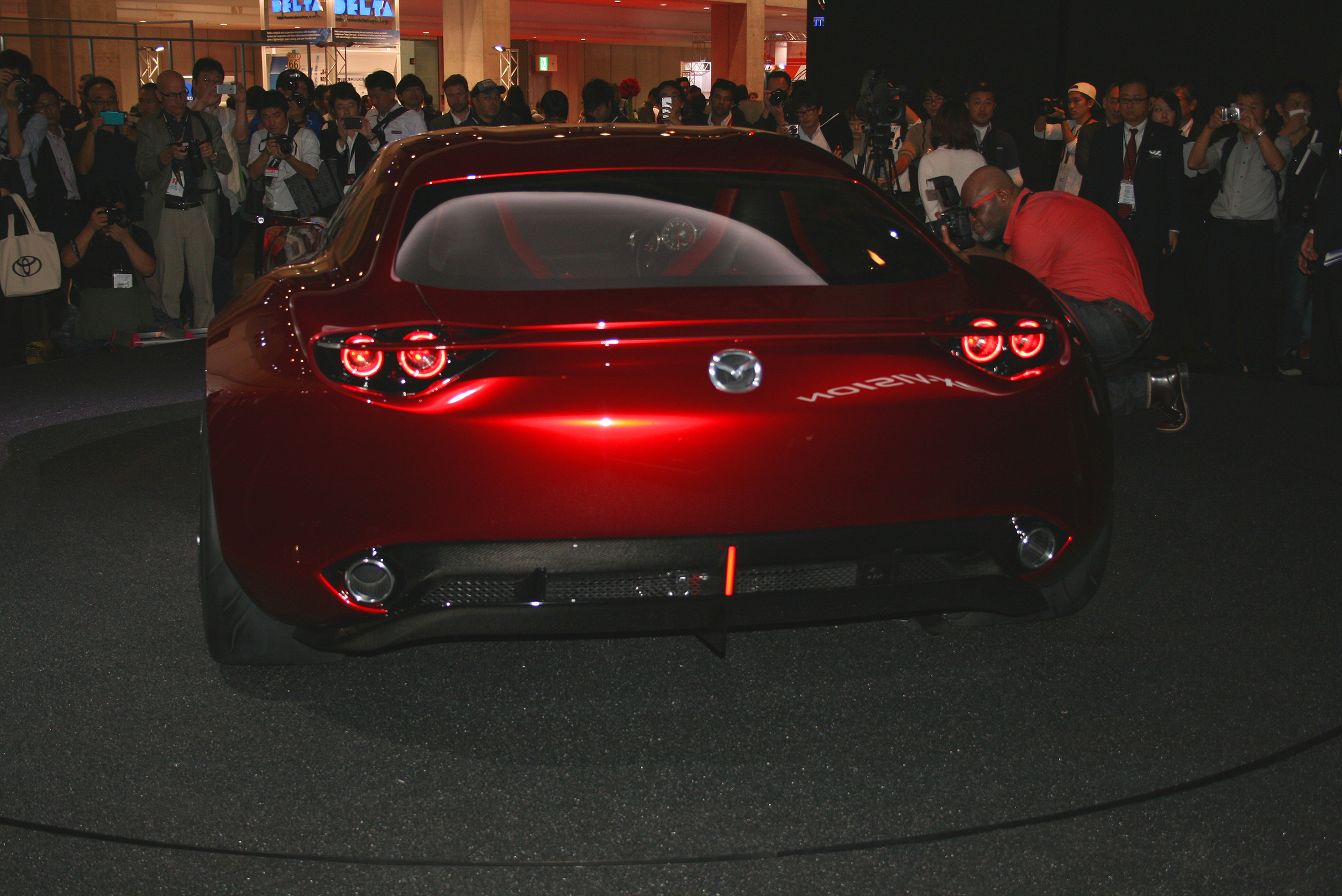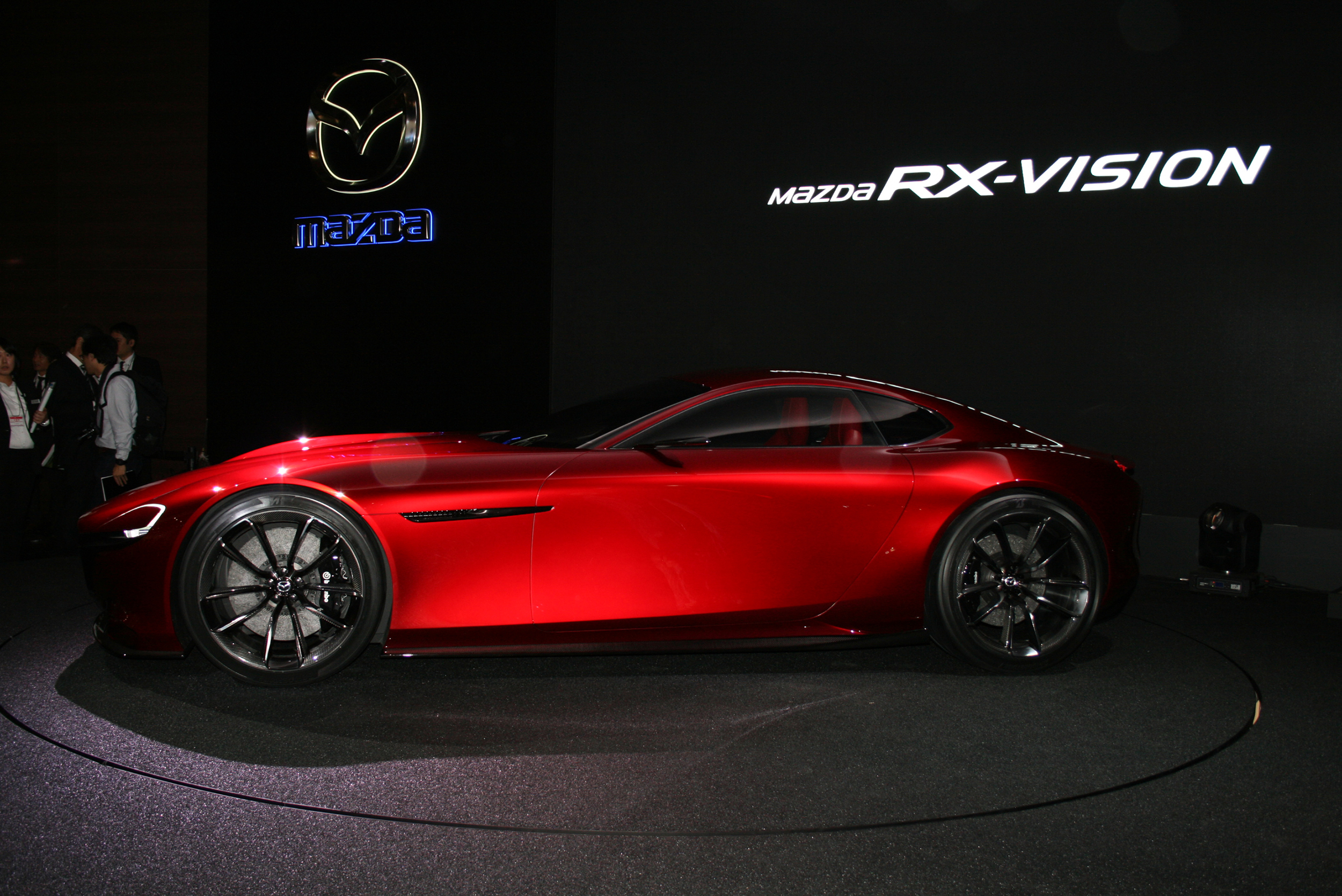 Mazda has pulled the covers off a new rotary-engined RX-Vision sports car in Tokyo.
Powered by Mazda's next-generation SKYACTIV-R rotary engine, this technology allows for what Mazda calls an 'exquisitely proportioned' front-engine, rear-wheel drive car. Rotary engines are unique in that they generate power through the rotational motion of triangular rotors (unlike pistons in conventional engines). Overcoming numerous technical difficulties, Mazda succeeded in commercialising rotary power, first in the Cosmo Sport 110S in 1967 and then in several other models.

Although not currently mass-producing any rotary models, Mazda says it never ceased its R&D activities, choosing the SKYACTIV-R label for the next-generation rotary engine.

"I look forward to talking with you more about this vision we revealed here today at the Mazda stand," said Mazda's Representative Director, President and CEO Masamichi Kogai. "Mazda will continue to take on new challenges in an effort to build a special bond with our customers and become their one and only brand."

Further details have yet to be announced.