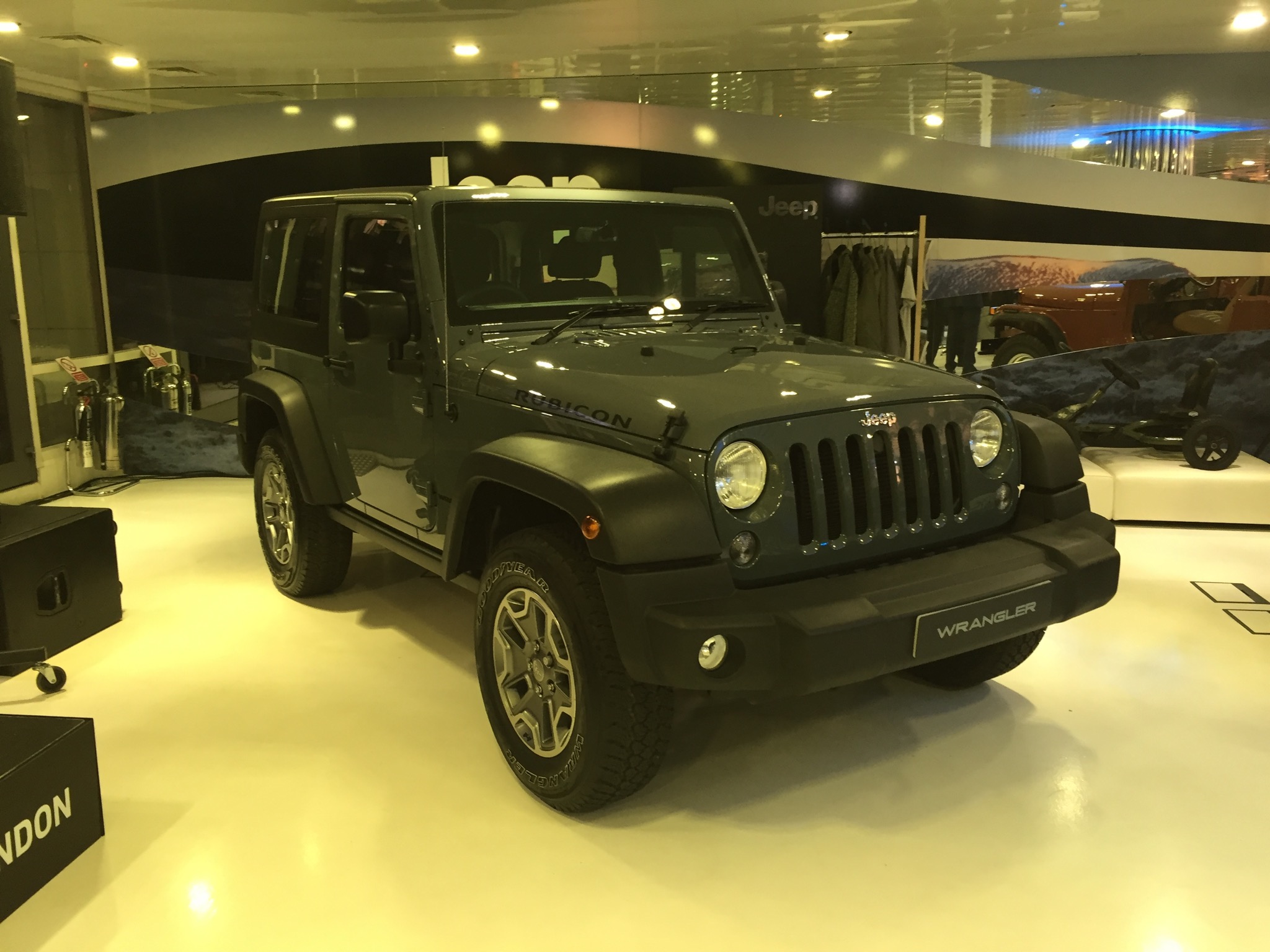 Jeep has launched a new flagship showroom in central London.
Executives, business leaders and sports stars were among the 100 guests hosted by Motor Village UK to celebrate the arrival of Jeep into Fiat Chrysler Automobiles' Wigmore Street location.
Just around the corner from London's famous Oxford Street, Motor Village UK will display Jeep vehicles in its shiny new showroom for the first time this spring. The flagship has previously only sold Fiat, Alfa Romeo and Abarth vehicles, making it the first time the iconic 4x4 car brand comes to the city. The Jeep Wrangler, Renegade, Cherokee and Grand Cherokee models will all be displayed.
The opening of the only Jeep dealership in central London coincides with Jeep's 75th Anniversary celebrations for 2016. Born in 1941, Jeep has a rich heritage and history, and some of the marque's most famous models were on display at the gala launch opening including a 1946 Willys and a 1970s CJ-7.
Steve Zanlunghi, Head of Jeep Brand, EMEA and Managing Director, Fiat Chrysler Automobiles UK, and Fabio Di Prima, Head of Fiat Chrysler Motor Village UK, officially announced the opening of the site to an audience of selected guests. "London is clearly an important area for Jeep to be visible in, and what better way to do that than through the Motor Village site" said Di Prima. "From the iconic Wrangler, right through to our big Jeep Grand Cherokee, the whole range of award winning SUVs will be available for customers to see and discover more about. This is a wonderful opportunity for Jeep and its customers."
A separate display, celebrating Jeep's partnership with the blockbuster movie 'Batman v Superman: Dawn of Justice' was also shown, featuring the Jeep Renegade SUV, which appears in the film. As part of the celebrations, a special test drive experience has been organised until 31 March, in which customers can drive any of the current line-up of Jeep vehicles, with a Jeep specialist alongside for guidance.