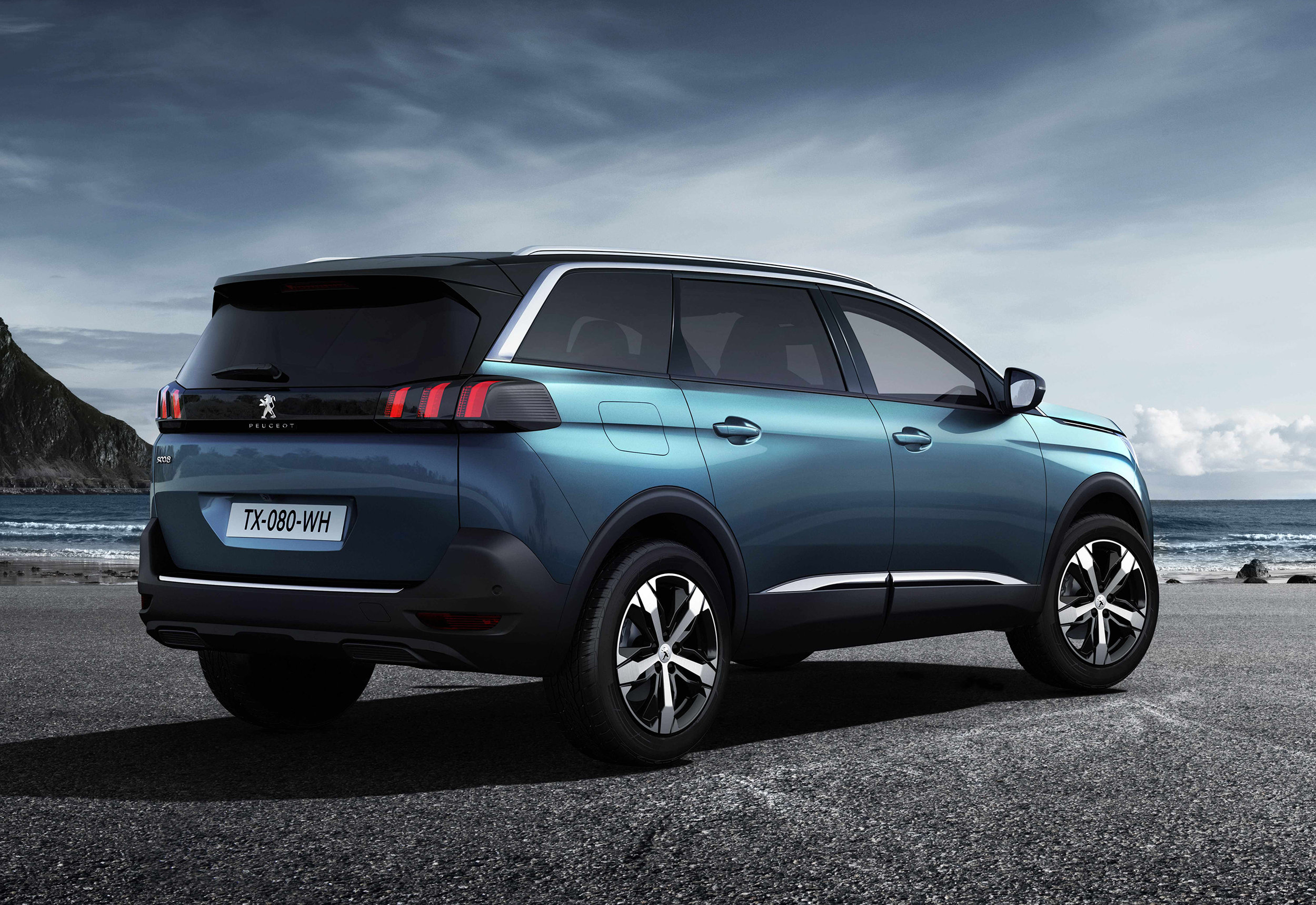 Peugeot has revealed its all-new 5008.
The seven-seater SUV comes with a range of 'powerful, efficient' engines, and includes a sporty GT Line and GT versions.
Power comes from a choice is petrol or diesel engines, with CO2 emissions as low as 117g/km for petrol and 108g/km for diesel, with the new 5008 available in four trim levels – two mainstream versions (Active, Allure) plus the GT Line and GT versions.
On the inside, there is the latest version of the Peugeot's i-Cockpit, with a compact steering wheel, a large 8" touchscreen dashboard and 12.3" high-resolution digital head-up display, the i-Cockpit also features 'superior graphics and elegant animations'.
The overall length of the vehicle (4.64m) remains 'compact' according to Peugeot, with the 5008 - though 19cm longer than the new 3008 SUV and 11cm longer than the original 5008 - is still one of the most 'conservatively proportioned' with its extra length making it roomier for passengers. The onboard configuration includes three matching, separate, folding seats in the second row, adjustable in length and inclination with two removable, separate, folding seats in the third row.
The new 5008 comes with what Peugeot describes as 'excellent' sound insulation and a number of comfort features such as body-hugging front seats, with optional multipoint massage system, a FOCAL Premium Hi-Fi system and large panoramic opening glass roof.
The 5008 can also have foldable front passenger seat (to carry especially long loads up to 3.20m) and a hands-free motorised tailgate. The biggest boot capacity comes in at up to 1060 litres.
Design wise the SUV has a long, horizontal bonnet with a vertical face and raised body line. Its height remains the same (1.64m with roof bars – standard on all models). At the front, a wide grille features chrome fins while the rear includes a gloss black strip and the French brand's signature LED 'claw effect' rear lights.
Advanced Driver Assistance Systems make driving safer with Advanced Grip Control - including new exclusive Hill Assist Descent Control (HADC), Automatic Emergency Braking System (AEBS), Distance Alert, Active Lane Keeping Assistance (LKA) and Driver attention warning. Smart Beam Assistance, Speed sign recognition and speed suggestion, Adaptive cruise control with stop feature (automatic gearbox), Active blind spot monitoring, Park Assist and Visio Park (360° vision) also feature.
As an optional extra, Peugeot are offering an 'e-Kick' electrically assisted folding scooter, or the e-Bike eF01, a new electrically assisted portable bicycle. e-Kick and e-Bike both have a mobile charging dockstation.
The new Peugeot 5008 is set to be unveiled at the 2016 Paris Motor Show before going on sale in the UK from Spring 2017.