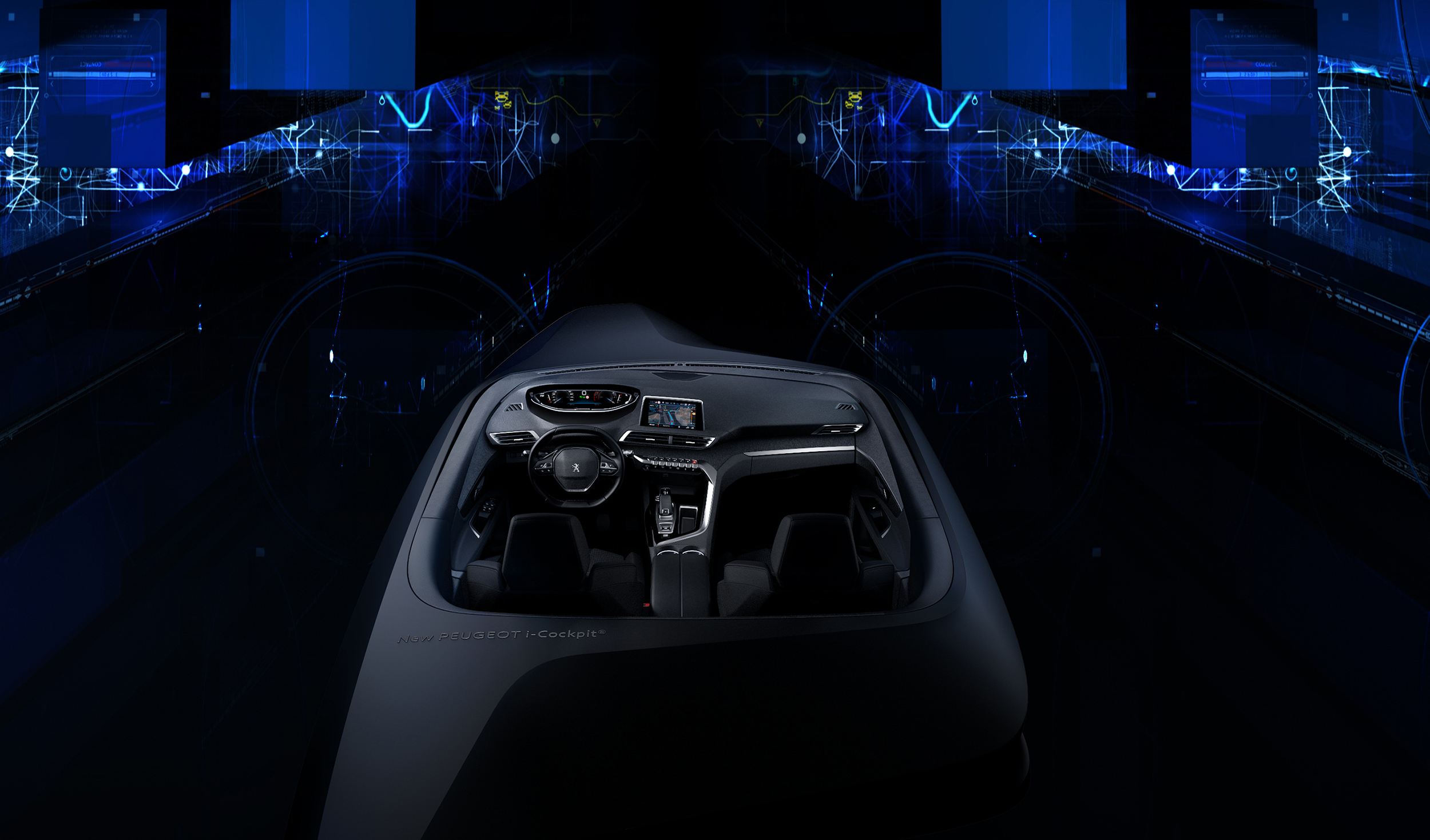 Peugeot has revealed its vision of tomorrow's driving environment, with the next generation i-Cockpit.
The i-Cockpit includes technological advances offering 'sensory engagement' for drivers and passengers. The preview showcases the brand's new interior design direction for future models, with advanced ergonomics, head-up digital instrument displays and interactive touchscreen technology - all designed to enhance the driving experience, says Peugeot.
Following its launch in 2012, the i-Cockpit has featured in the brand's three best-selling models - the 208, the 2008 SUV and the 308.
Using a full scale reproduction of the front passenger compartment, Peugeot engineers and designers were able to produce and develop the new i-Cockpit design in a genuine setting, refining the features from the perspective of the drivers and passengers of future models. Following feedback of current Peugeot owners, engineers started with the steering wheel. The now more compact re-designed wheel will provide driver's with an 'even greater' field of vision and more leg space for additional comfort.
Driver's arms are now closer when holding the steering wheel, reducing the breadth of movement required during manoeuvres, says the French brand, thus making the car more responsive and agile for the driver, with an improved, more relaxed driving position.
A new fully customisable head-up instrumentation display also features, with a 12.3" high-resolution digital screen and futuristic graphics. Positioned in the driver's line of sight, the large screen clearly displays all critical information to drivers within the field of view, enabling more information to be read easier and quicker, removing the need for drivers to look away from the road, enhancing driving safety.
Passengers will also note the new tablet-like 8" touchscreen in the centre of the instrument panel, which has been improved over the current in car infotainment system. 3D navigation will be available on both of the information screens, with real-time traffic information from Tom Tom Traffic. Connected to voice recognition and commands enables hands-free device control, with useful features like automatic text message management reading, drafting and sending messages hands free. The central screen also features Apple CarPlay, Mirrorlink and Android Auto technologies.
Those sat behind the in the new interior will note the lack of buttons, choice of high-grade materials and premium build quality, says Peugeot, while occupants will also appreciate the seats offering multipoint massages. Finally, accompanying the visual and tactile element, musical atmospheric settings provide an audible experience while an inbuilt 'fragrance diffuser' provides the final sensory stimulation for occupants.