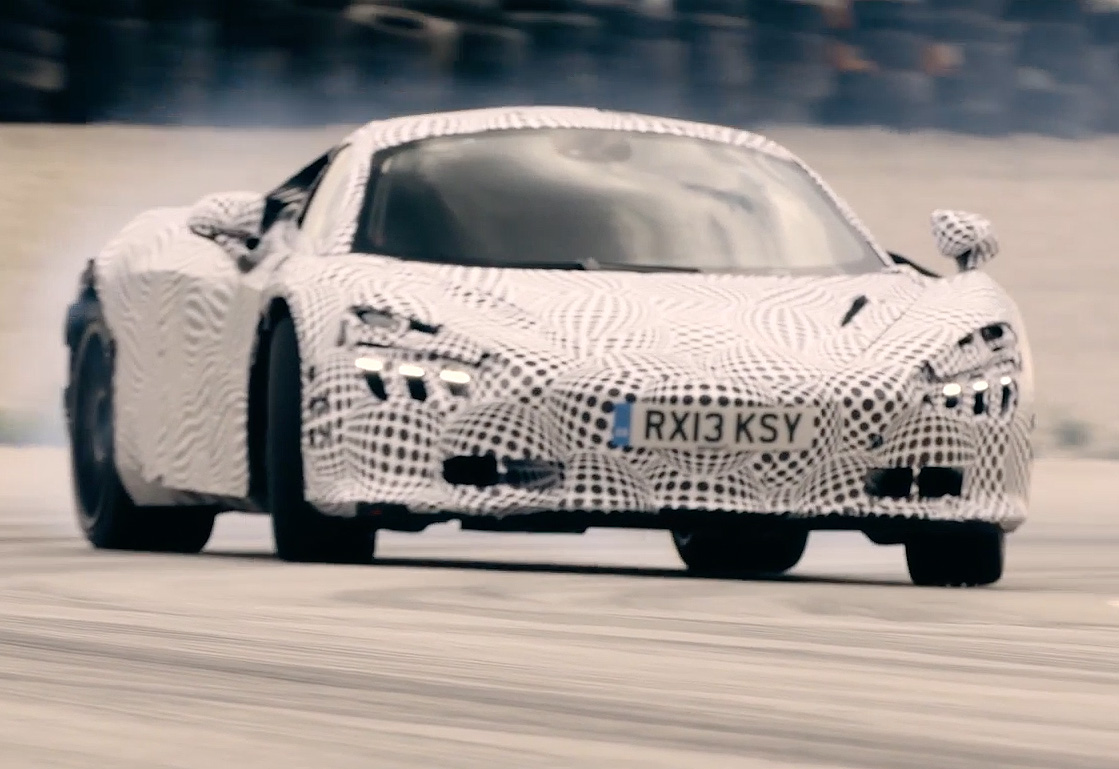 The second-generation McLaren Super Series model has been seen in heavily camouflaged guise, ahead of a Geneva Motor show debut.
Seen in a short film with Chief Test Driver, Chris Goodwin, putting the supercar though its paces, McLaren says the new model will 'redefine expectations of supercar capability' with phenomenal stopping performance to equal its extreme acceleration.
Reaching 124mph in 7.8 seconds, the new car can then brake to a standstill in 4.6 seconds and 117 metres – six metres less than the 650S and almost on par with the McLaren P1.
"As well as delivering the outstanding driver involvement and enjoyment for which the brand is renowned, McLaren's new supercar will also excel in everyday driving," explained McLaren Automotive Chief Test Driver, Chris Goodwin. "The extreme performance and dynamic prowess of the second-generation Super Series, honed by testing at the limits and beyond, provides the perfect foundation for it to be the most complete supercar across the full range of use." McLaren has released a short film showing the car during dynamic testing, driven by Chris Goodwin.
The braking capabilities were perfected during 'the most rigorous development programme of dynamic technologies ever undertaken by McLaren'. Lighter, stiffer brake calipers, carbon-ceramic discs as standard and optimised brake pedal feel and modulation at the limit are key elements in delivering the uprated stopping power, with tyre performance also critical.
Working in close co-operation with Pirelli, McLaren engineers developed a new, bespoke Pirelli P Zero Corsa tyre for the second-generation model that supports a six per cent improvement in mechanical grip compared to the McLaren 650S. The Corsa tyre is one of a range of Pirelli tyres developed specifically for McLaren's new supercar, all of which provide superb driver feedback as well as ensuring extreme levels of grip and braking performance.
Further details of the second-generation McLaren Super Series model will be confirmed on March 7 in Geneva.