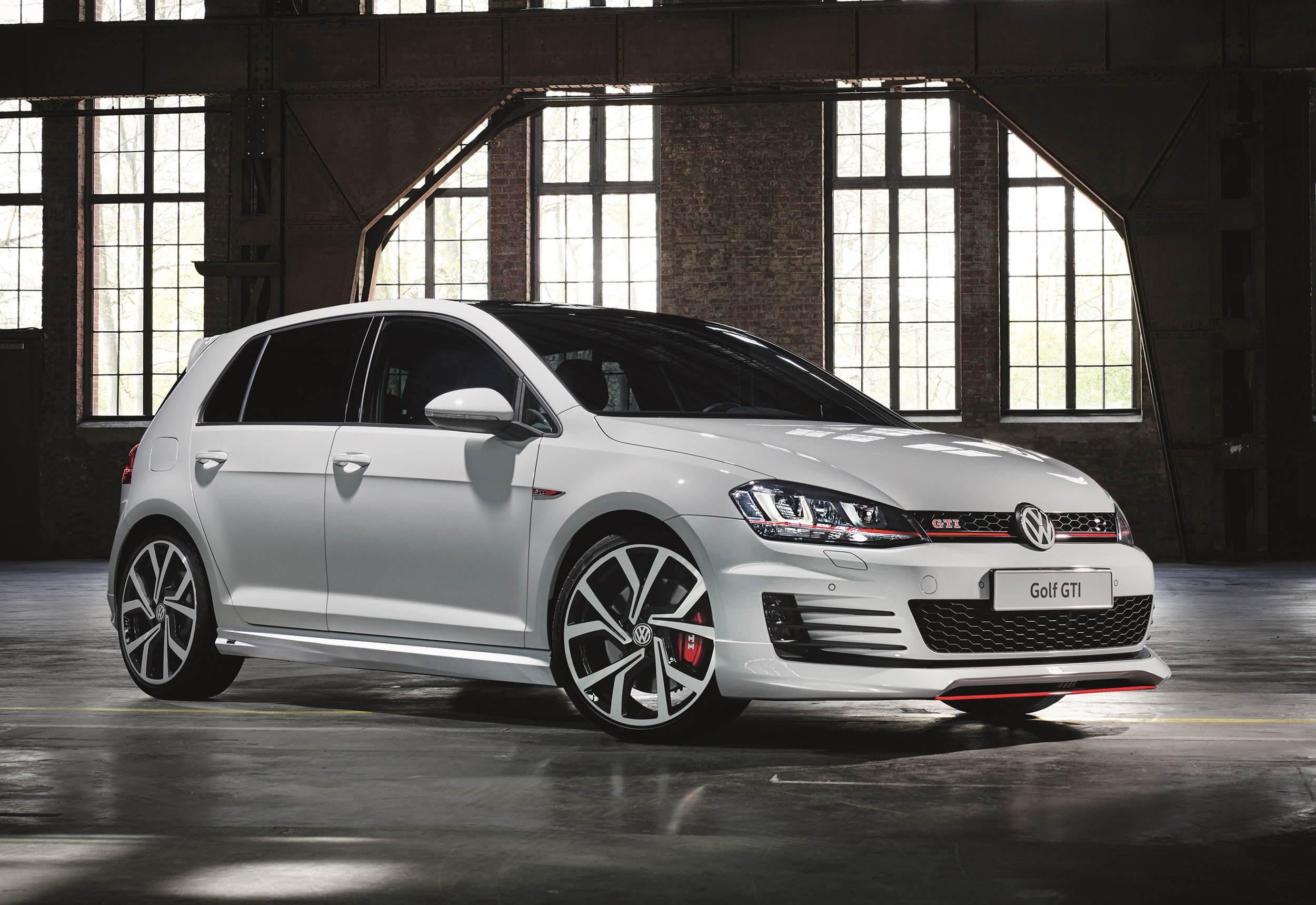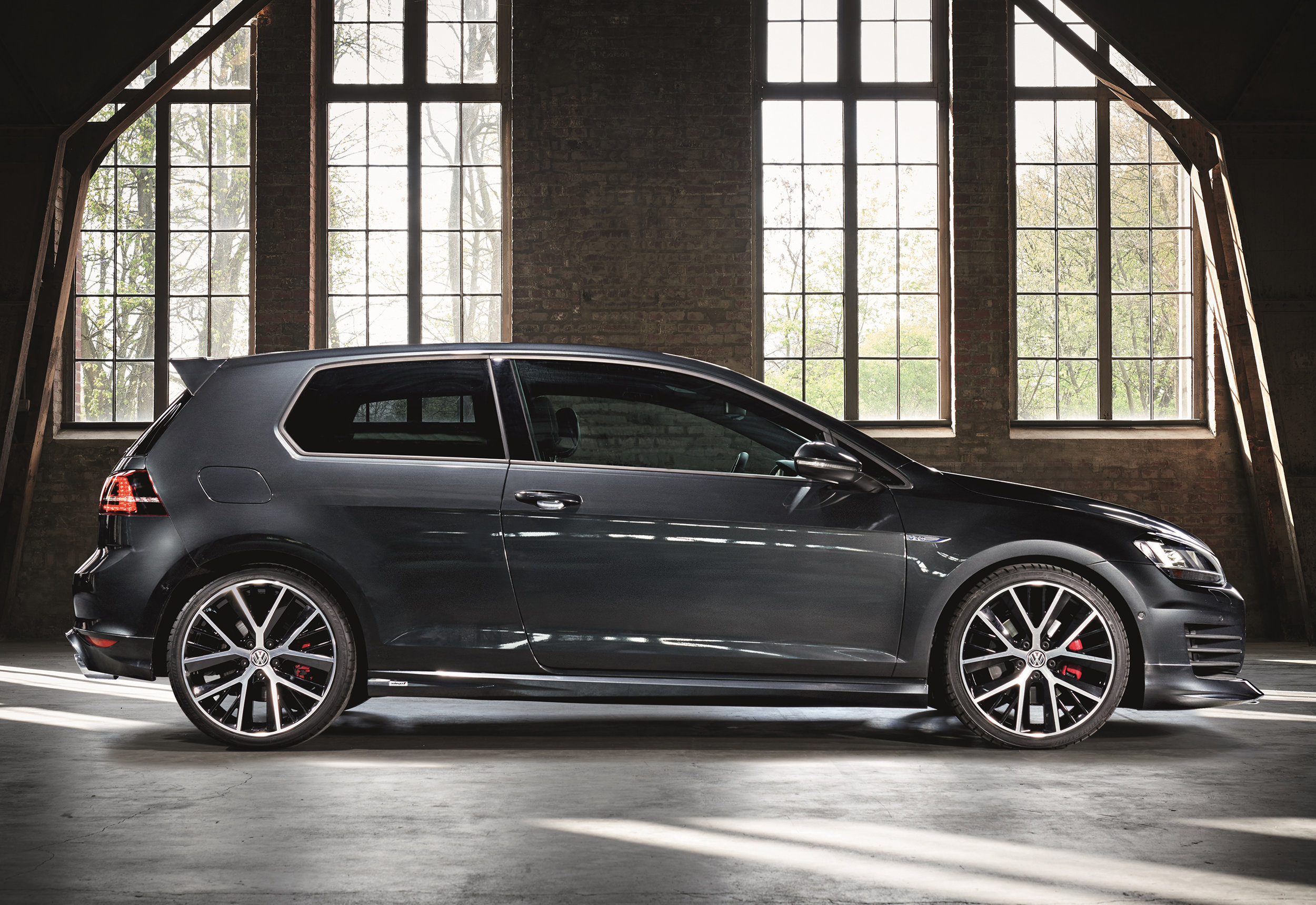 Tuning company Oettinger has developed a new body kit for Volkswagen's Performance Golf GTD, GTI and R models.
Oettinger have worked with VW for over 70 years, and the new body kit comes with a revised silencer. This new stainless steel exhaust system is a quad set-up, which means the GTD gains exhaust tailpipes on the right of the car, while the GTI increases its number of tailpipes from two to four. The R, meanwhile, receives honed quad tailpipes. For all models, the exhaust tailpipe is 84 mm in diameter, and the Oettinger muffler alters the exhaust note to produce an 'even more sporty sound'. The R goes a step further, with the addition of valve control.
Complementing the quad exhaust system is a new rear diffuser offering enhanced aerodynamic ability, while the styling of the diffuser aligns with the look of Oettinger's side skirts. A new rear roof spoiler incorporates open flaps underlining the 'powerful appearance' that the body kit brings to the trio of hot hatches.
At the front, a new front spoiler and bespoke splitter guides air under the car with the body kit having been honed in wind tunnels to 'make sure it reaches the highest quality levels demanded by Volkswagen'.
The Oettinger body kit is available now at Volkswagen Retailers and costs £3,995 RRP for the GTD and GTI versions, and £5,225 RRP for the Golf R including VAT, painting and fitting.