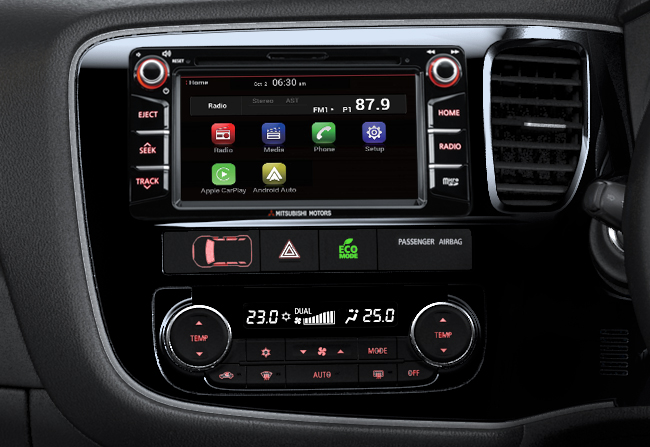 A new Outlander Keiko from Mitsubishi has been revealed with a promise to 'significantly enhance convenience, refinement and value'.
The special edition model of its all-wheel drive SUV is available to order now and is based on the 'already generously equipped' Mitsubishi Outlander 3.
For £550 more than the Outlander 3, the Keiko adds leather seats and the 'feature-laden' Mitsubishi Global Navigation (MGN) unit. The MGN supports Apple CarPlay and also Android Auto, which provides voice-controlled operation of Google Maps, Google Play music and other apps. Key features also include a wide 6.5-inch touchscreen LCD display, DAB radio, TomTom satellite navigation and CD/DVD player.
Other highlights of the Keiko's standard specification includes dual-zone air conditioning, privacy glass, keyless operation with a stop/start button, seven seats with split/folding third row, 18-inch alloy wheels, rear parking sensors, seven airbags, electronic parking brake (auto only) and Brake Auto Hold (auto only).
Power is provided by the 2.2-litre diesel engine, which is available with automatic and six-speed manual transmissions. The on-demand 4WD system improves stability, traction, fuel economy and emissions. Manual versions return 53.3 mpg on the combined fuel economy cycle with CO2 emissions of 139g/km, while automatic versions are capable of 48.7 mpg and produce 154g/km.
The new Mitsubishi Outlander Keiko is priced from £27,999.