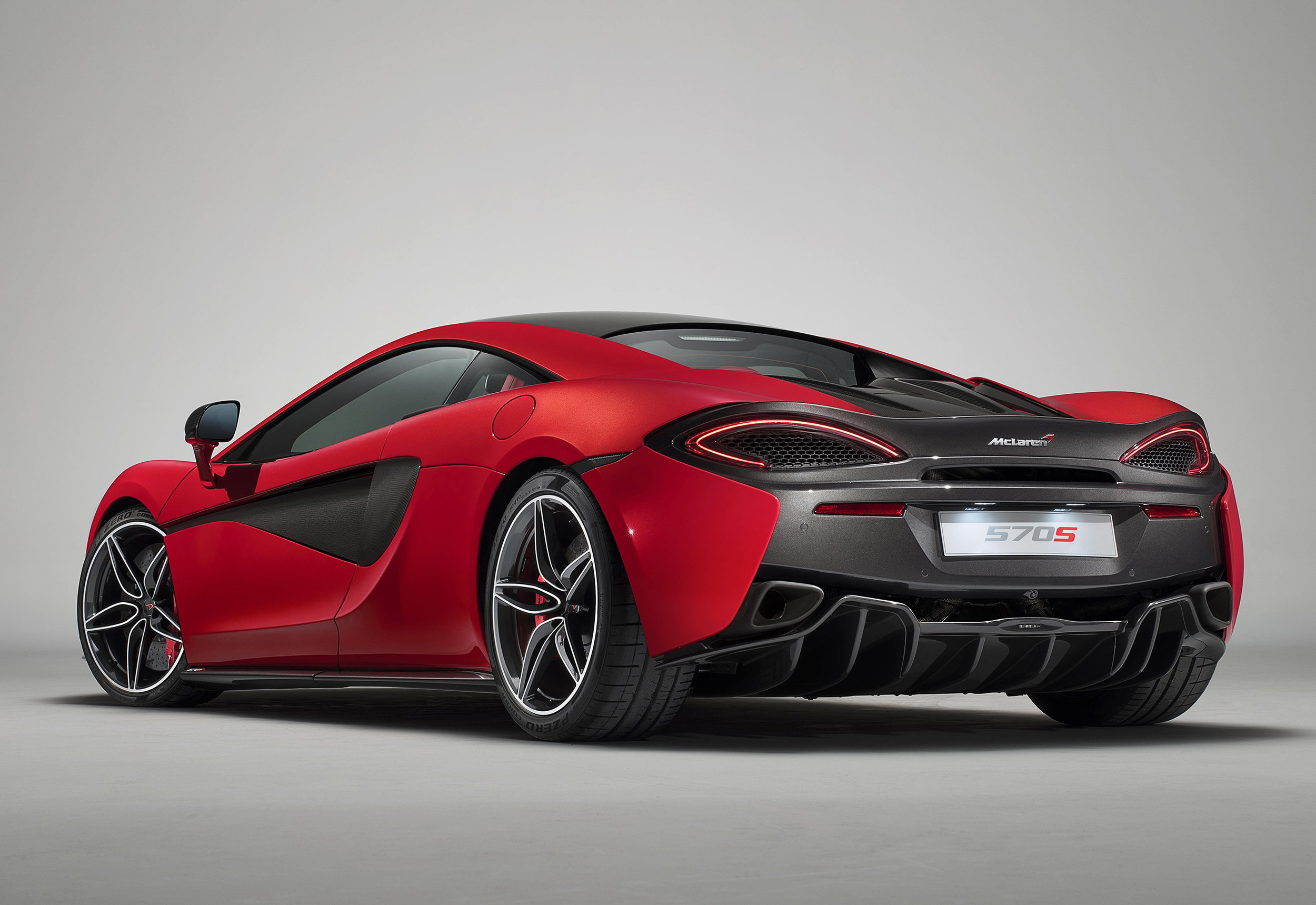 Five exclusive Design Editions have been added to the McLaren 570S range.
Taking the 'By McLaren' personalisation themes a stage further with combinations of colour, trim and finish, the new editions have been created by the McLaren's own designers.
Signature colours coordinated with different finishes and materials including Alcantara and Nappa leather with each option comprising of the designers' choice on exterior paint, wheel style and finish, exhaust style, and calliper colour.
Design Edition 1, for example, combines a Vermillion Red body with five-spoke wheels and diamond-cut finish, Stealth exhaust and red brake callipers. Inside, this 570S receives a By McLaren package of Carbon Black Alcantara and Apex Red Nappa leather seats, Jet Black Nappa leather upper facia, Apex Red Nappa leather lower facia, Slate Grey contrasting stitching, a dual colour co-ordinated steering wheel and a McLaren branded leather sill finisher.
Previously these items could only be specified separately, meaning the Design Edition all-in option price of £8,500 represents a 'significantly' lower price than the single option pricing.
The Design Editions are available exclusively for the McLaren 570S with orders now being taken for first deliveries in 2017.