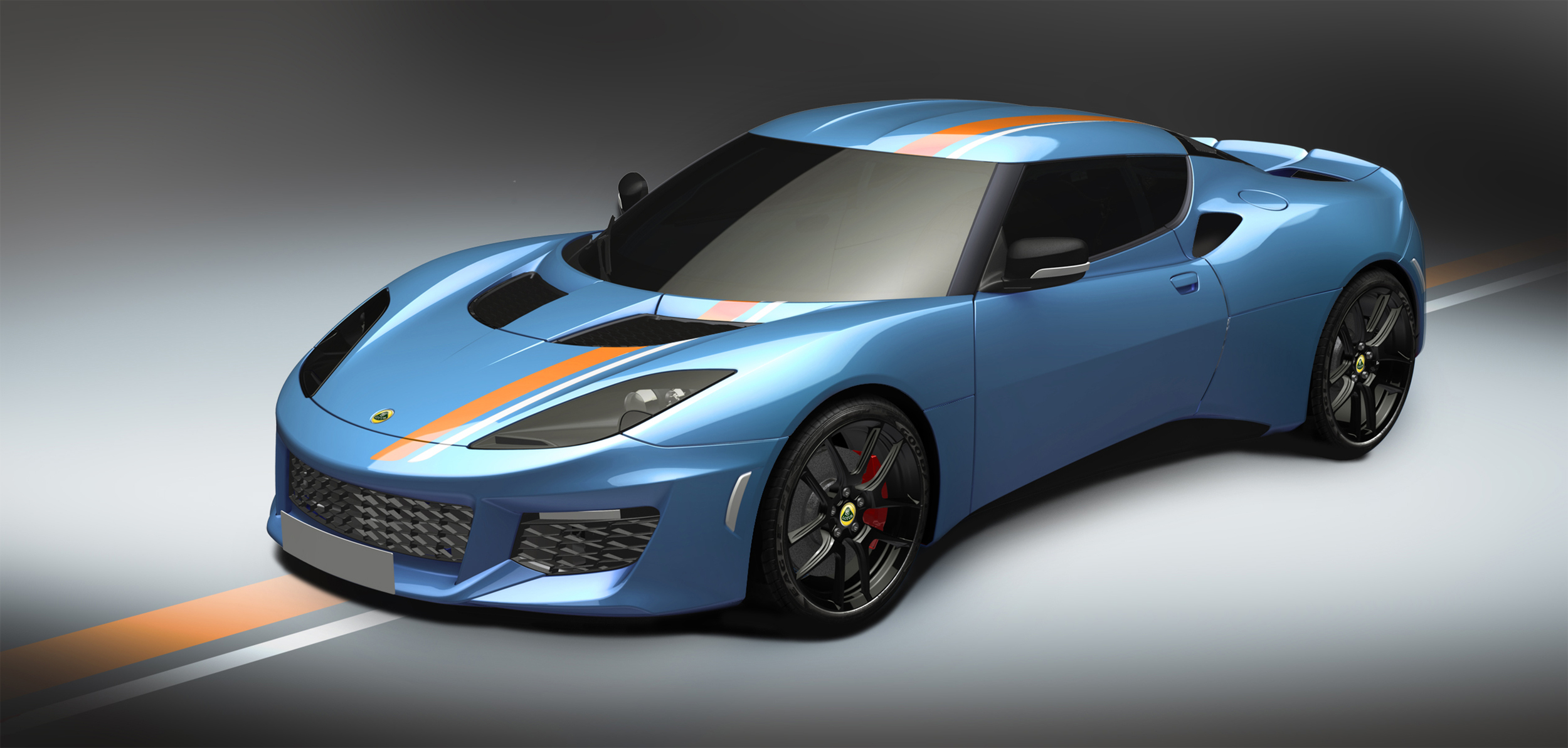 Car fans across the world have helped choose the colour scheme for a run of extremely limited Lotus Evora 400 Exclusive editions.
Challenging petrolheads to pick their favourite colour scheme from those penned by the Lotus' design team, the social media poll on Lotus' Facebook, Instagram and Twitter pages saw modern interpretations of classic automotive colour combinations, as well as some established Lotus liveries.
The winner was revealed as the Blue & Orange edition, recalling the famous racing colour scheme first seen in the 1960s, with a complementary palette inside, setting black leather upholstery against orange contrast stitching. Black forged wheels and red brake calipers complete the car's distinctive look.
The new Blue and Orange limited edition Evora 400 is the latest Lotus sports car to help mark 2016 as the 50th anniversary since the founding of the Lotus Factory and Headquarters in Hethel, Norfolk. The lightweight Evora 400 accelerates from 0-62 mph in 4.2 seconds and continues on to a top speed of 186 mph. Combining a lightweight revised aluminium chassis with a high-output engine, its supercharged mid-mounted 3.5-litre V6 engine produces 400 hp and 410 Nm of torque.
Jean-Marc Gales, CEO of Group Lotus plc said, "Any one of the designs in the poll would have been a worthy winner. So now that the poll has finished and with thousands of votes cast, we have decided that the winner will make it into production. We only plan to build 10 of these Evora 400 sports cars in total so with their rarity, I expect them to quickly become very desirable."
Developed by the team at Hethel, the Lotus Exclusive department allows customers tailor their cars to their personal taste - providing an alternative to a standard specification sports car.
Jean-Marc Gales, CEO of Group Lotus plc, commented, "A Lotus is all about the purity of the driving experience and benchmark handling and owning a Lotus is a statement that you value design, innovation and the skills of our craftsmen and women who hand build all Lotus sports cars in Hethel."