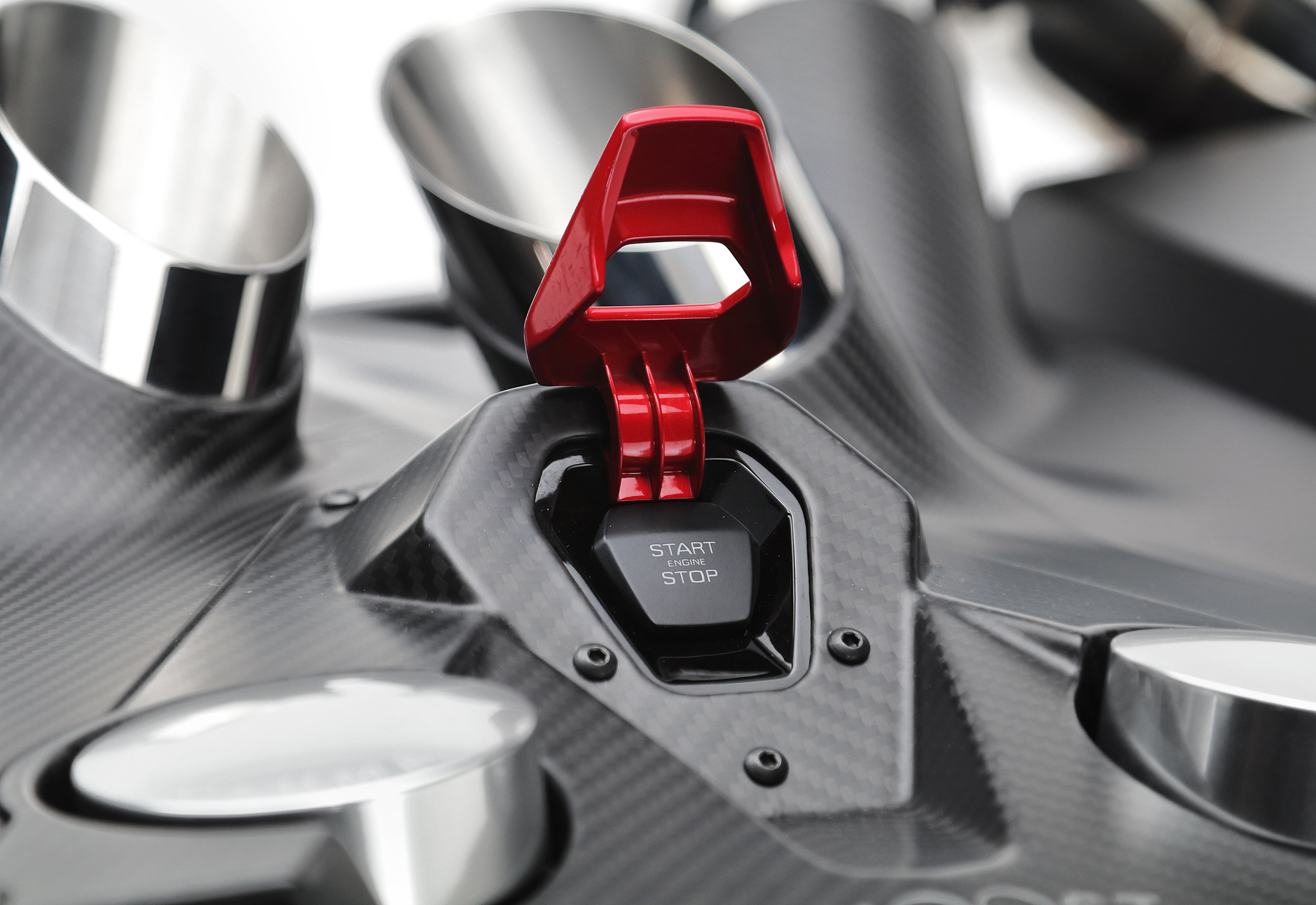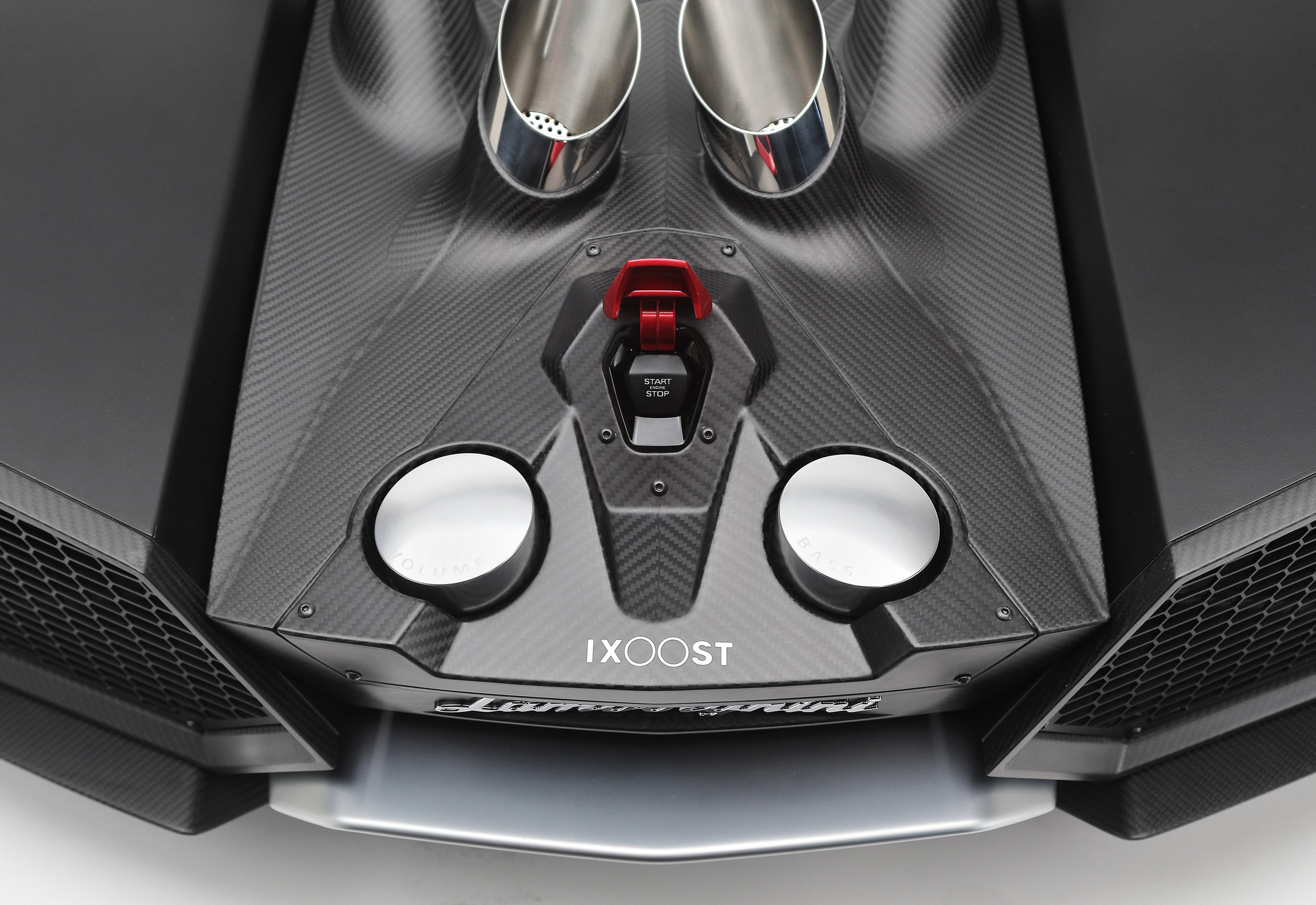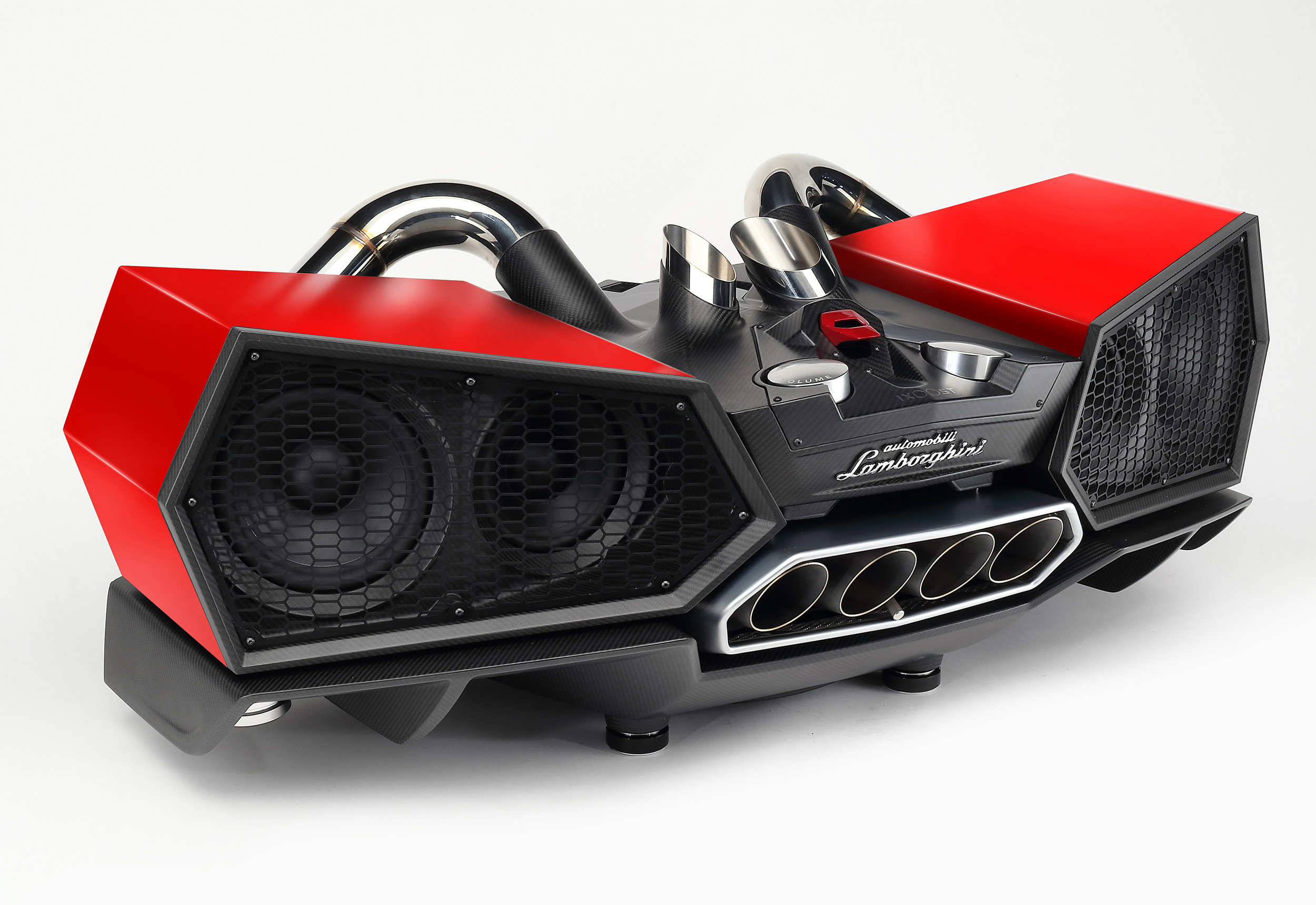 An iXOOST ESAVOX speaker system inspired by Lamborghini is on display at luxury car dealer H.R. Owen in London.
Two years in the making, the 53kg system boasts a striking design with four original Lamborghini exhaust pipes, hexagonal speakers and a familiar Lamborghini logo. It also has a carbon-fibre chassis and shock absorbers to add to its automotive similarities.
Like the road cars, the ESAVOX is also powered to the max with a 800 Watt output. Over the busy Christmas period, visitors to H.R. Owen will be able to see the speakers through the window, as well as the latest and greatest Lamborghinis on the market – including the Aventador SuperVeloce and the Huracán LP 610-4.
Matteo Panini, iXOOST founder, said: "Lamborghini cars are designed to thrill both the driver and those who see them. This is how I see Lamborghini's style, and we have tried to follow this concept in the design of ESAVOX. It has taken two years to achieve this, following the idea of Ferruccio Lamborghini that 'style follows instinct' - we believe we have achieved something really unique, where design and construction quality are combined in celebration of the Lamborghini legend."
Rupesh Jethwa, Lamborghini London Brand Director, added: "We're very excited to welcome the ESAVOX speaker system to Lamborghini London. The guys over at iXOOST have done a wonderful job making the speaker look as Lamborghini as possible. It's as if you're following a Lamborghini, and the sound it produces is truly spectacular… like the cars themselves."
The speakers will be available to view at the South Kensington showroom from Tuesday 20 December to mid January.