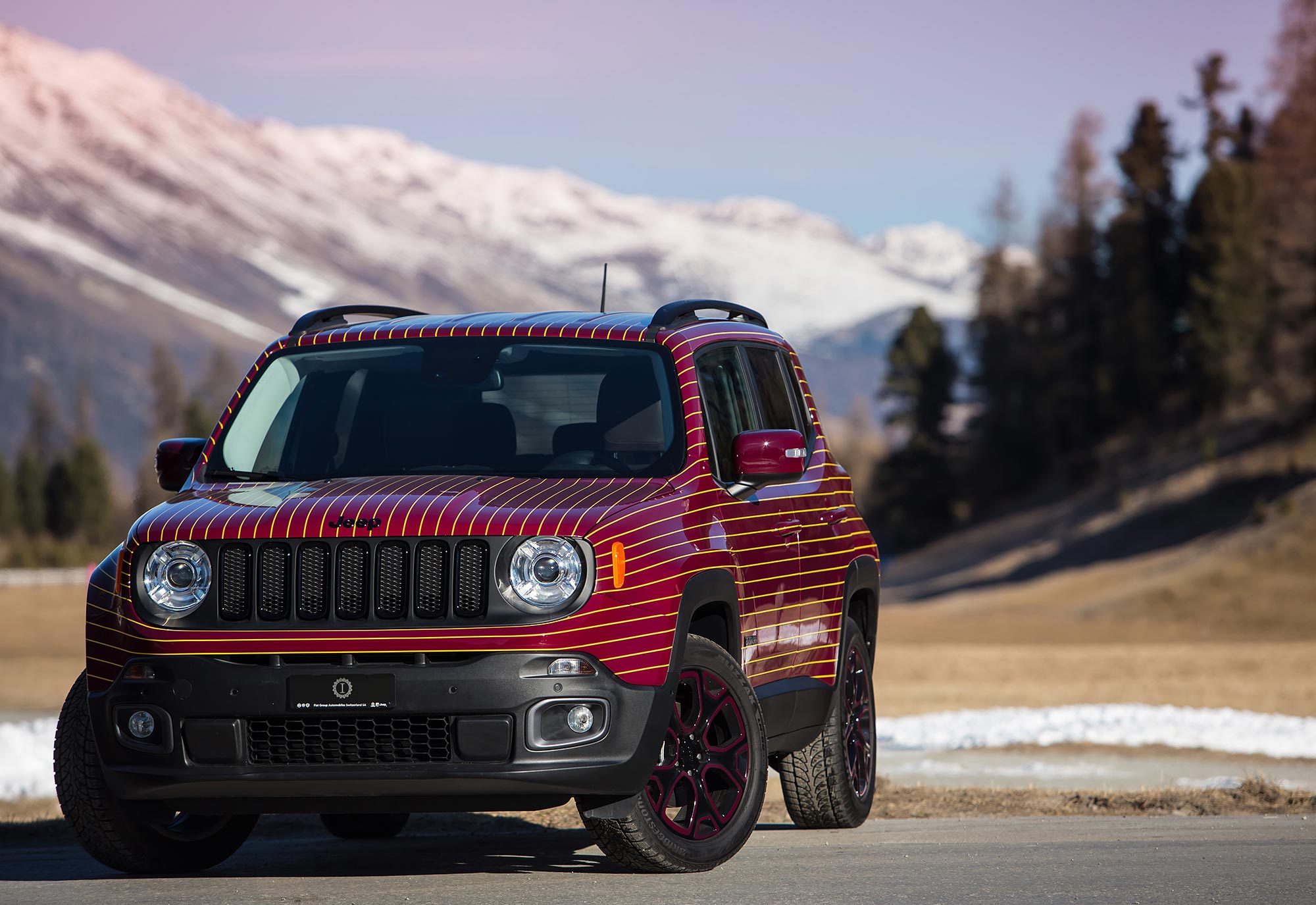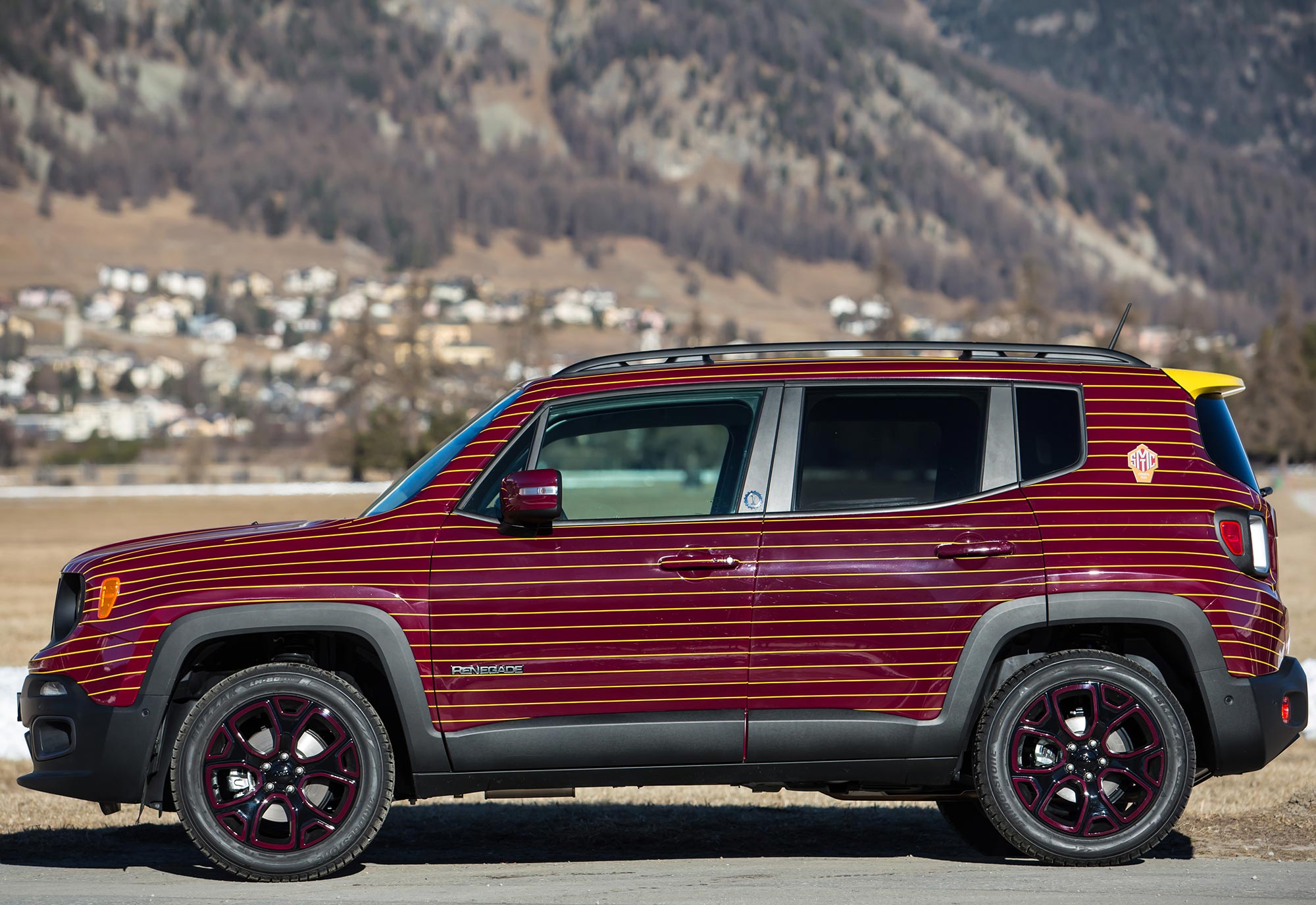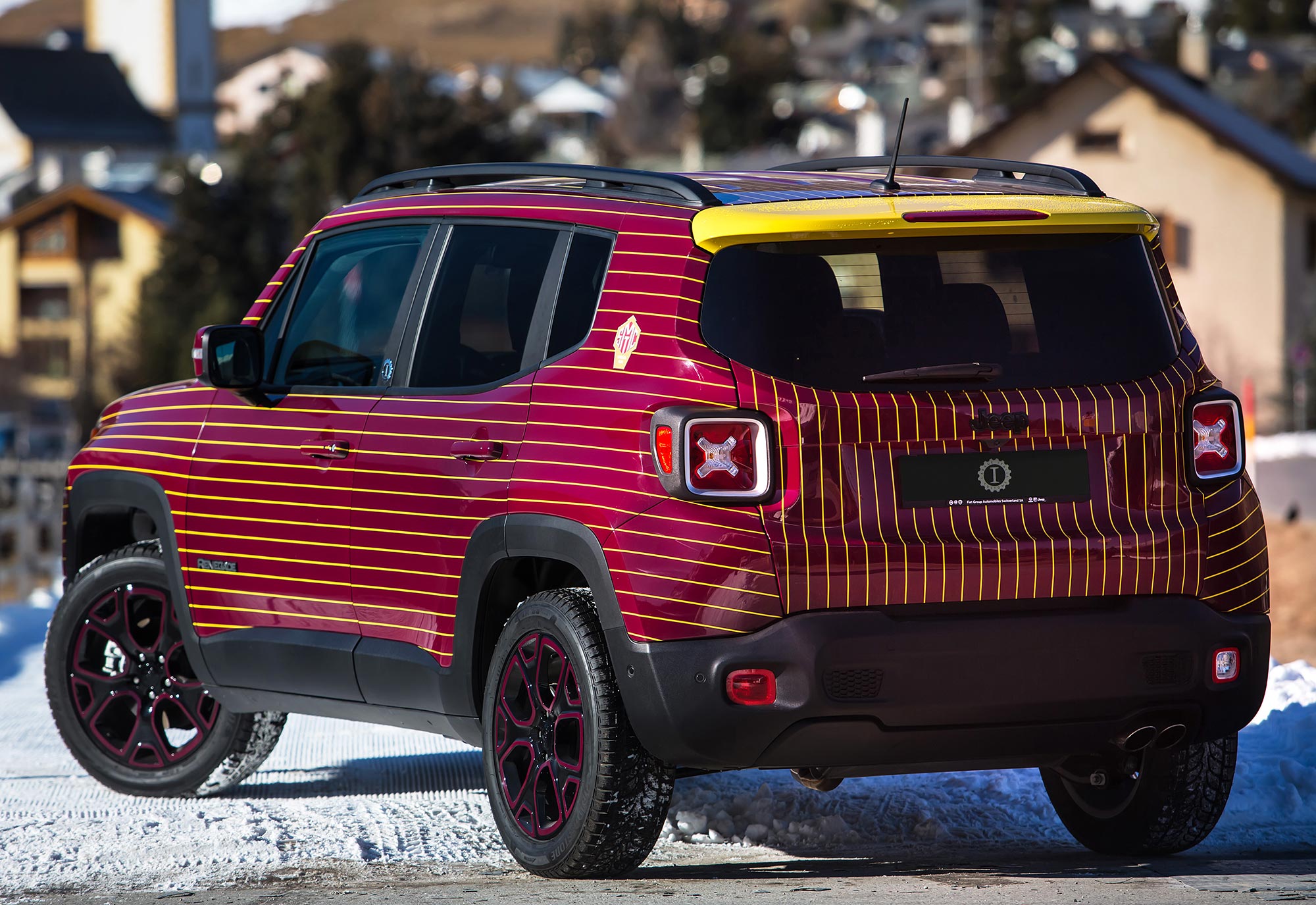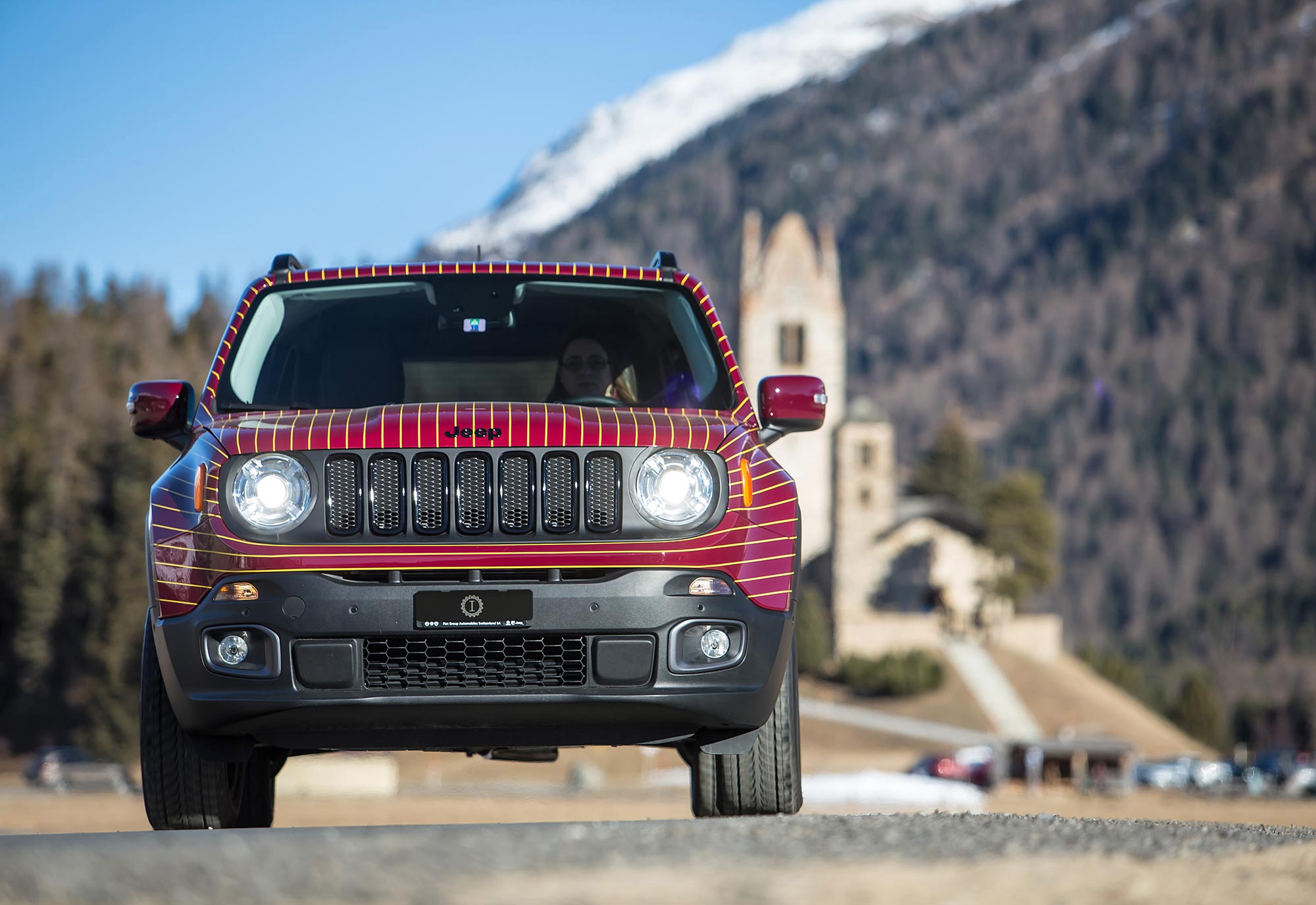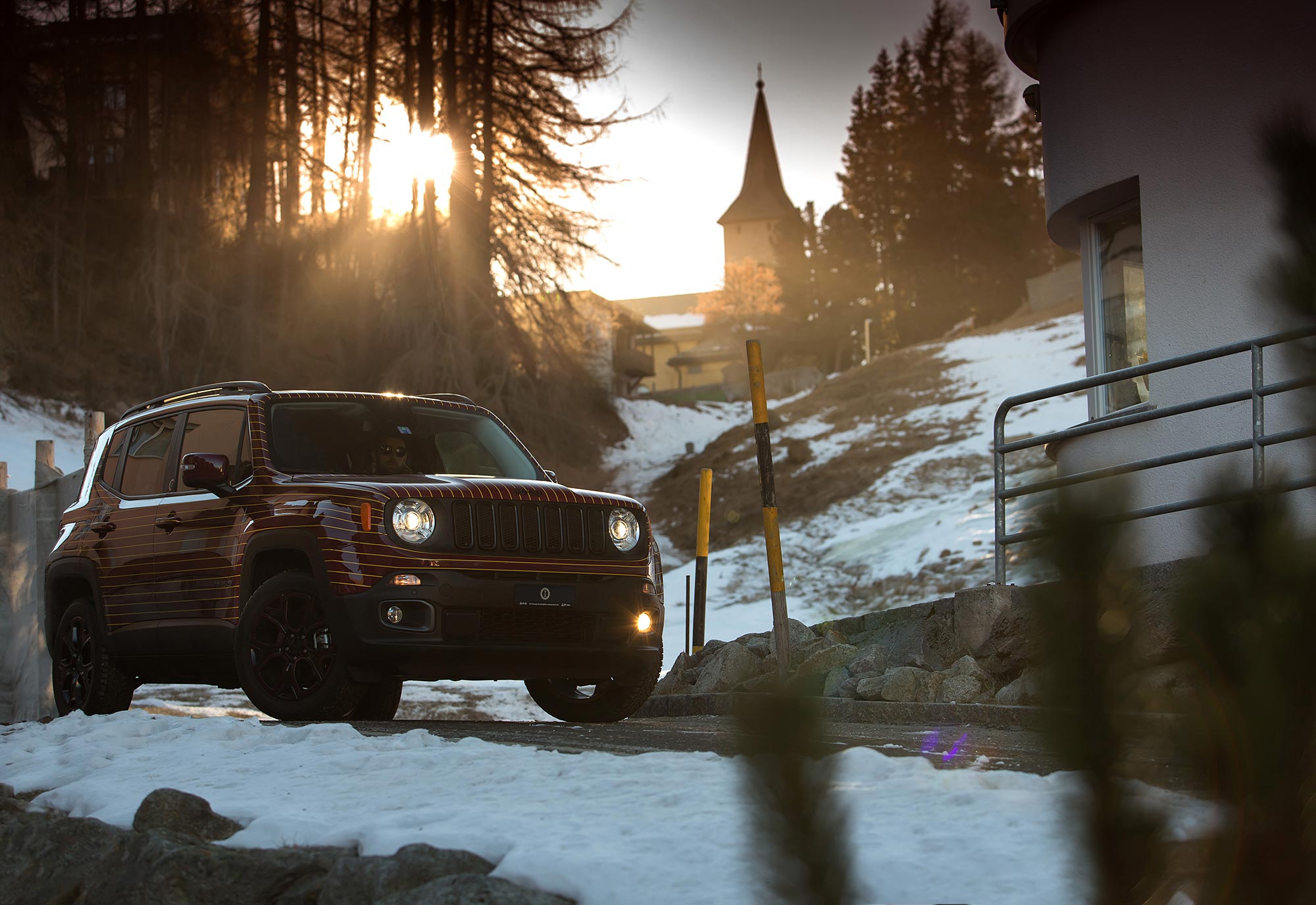 Jeep is celebrating 130 years of the St Moritz Tobogganing Club with a special edition Renegade.
Back in 1884, the Cresta Run skeleton track was inaugurated for the first time in St. Moritz. The discipline, similar to bobsleigh but with the athlete lying prone facing the slope, was joined three years later in 1887, by the private St Moritz Tobogganing Club (SMTC). Its aim was to conserve the track, which would soon become a unique attraction worldwide, keeping the tradition of the Cresta Run alive.
The special edition Jeep Renegade's pinstriped livery and Alcantara interior are inspired by the institutional colours of the St. Moritz Tobogganing Club. These are the distinctive traits of this unique and exclusive Renegade model made by Garage Italia Customs for the Jeep brand, which comes with a 1.4 litre, 170bhp turbocharged engine mated to a 9-gear automatic transmission.

The institutional colours of the St Moritz Tobogganing Club, yellow and red, also become the main feature of the new pinstriped design on the body of this exclusive model, also tailor-made. The particular livery is the result of a complex procedure of three phases: initially, the car was completely varnished in yellow and then, before applying the red, Garage Italia Customs shielded the surface in order to obtain the pinstriped pattern.
The Italian brand's Style Centre also created a one-of-a-kind cabin, characterised by high 'quality materials and refined detail'. The black Primo Fiore leather, chosen to upholster the seats, is in fact combined with Alcantara, absolute cutting edge material that guarantees aesthetic, technical and sensory performances with no equal. The institutional colours of the St Moritz Tobogganing Club are hence to be found in the red and yellow two-coloured stripe sewn onto the back rests and seat bases. The seats are further embellished by a tailor-made fabric obtained through a particular procedure that reproduces the characteristic weave of wool onto the Alcantara surface.
The Garage Italia Customs special Jeep Renegade will be the official vehicle of the club for 2017.