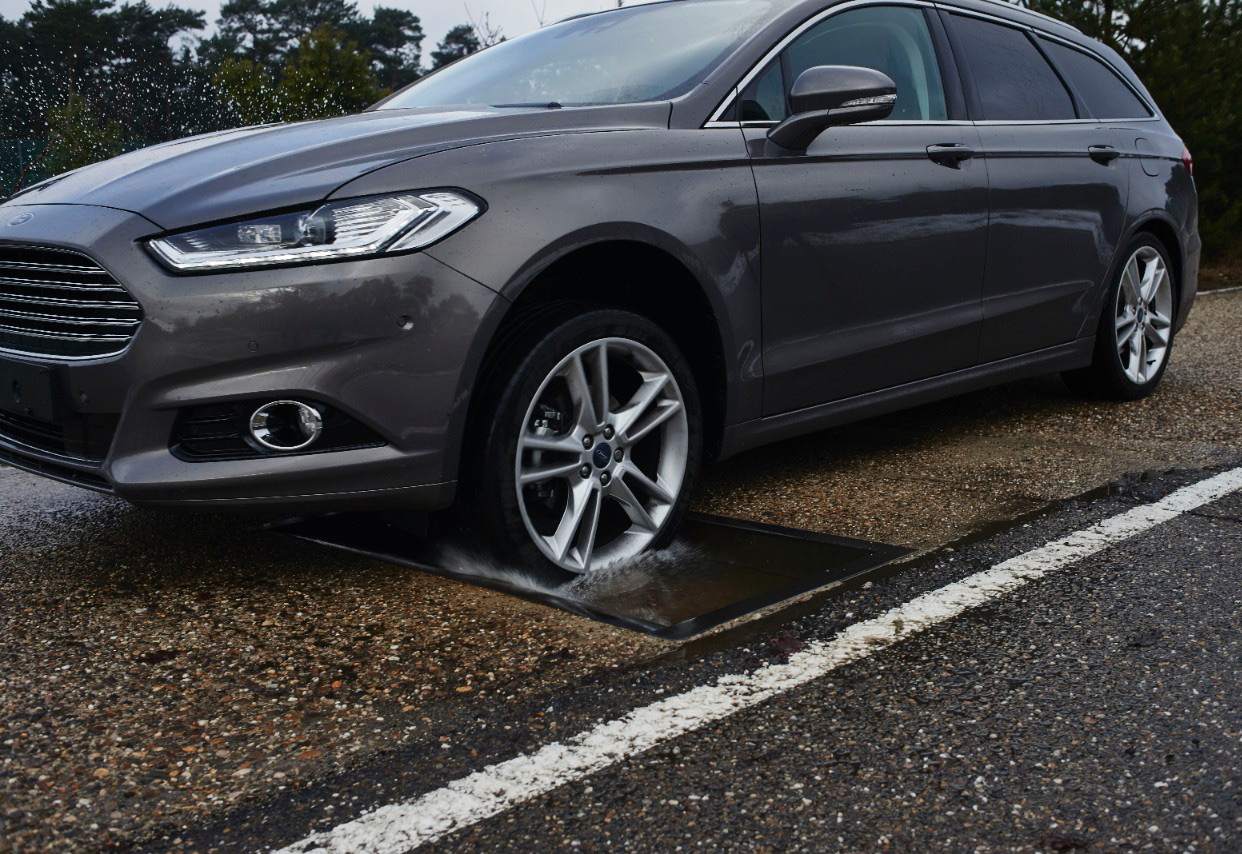 Costly car repairs could be prevented with the help of a crowd‑sourced virtual pothole map, which Ford is researching.
With testing due to start later this year, the map would show drivers, in real-time on in-car displays, where potholes are, how bad they are and suggest alternative routes.
This winter is expected to set records as the worst ever in some parts of Europe, with freezing temperatures, ice and snow likely lead to more cracked and potholed roads. Bad road surfaces contribute to more than a third of all accidents every year.
In the UK alone, a pothole damage claim is received by local authorities every 17 minutes – with claims averaging £432, according to the RAC. In 2011, 20 million potholes were reported in Europe but only half were filled – at an estimated cost of more than €1.2 billion.
"A virtual pothole map could highlight a new pothole the minute it appears and almost immediately warn other drivers that there is a hazard ahead," said Uwe Hoffmann, research engineer, Advanced Chassis Control Technologies, Ford of Europe. "Our cars already feature sensors that detect potholes and now we are looking at taking this to the next level."
Cold, ice and snow all cause roads to freeze, thaw and ultimately break apart, a situation compounded by heavy spring rain that fills the holes – spelling trouble motorists who hit the road for the Easter break.
Ford models including Galaxy, Mondeo and S-MAX already use on-board sensors for Continuously Controlled Damping with Pothole Mitigation, which detects potholes using sensors and adjusts the suspension to help reduce any potential damage.
Engineers are now researching the use of cameras and embedded modems, at the Ford Research and Innovation Centre, in Aachen, Germany. Together, these technologies would gather detailed information on the potholes and beam it to the cloud – where it can be made available to other drivers – in real time.
Further research is also exploring the use of an active suspension system designed to massively reduce the severity of bumps and rough road surfaces.