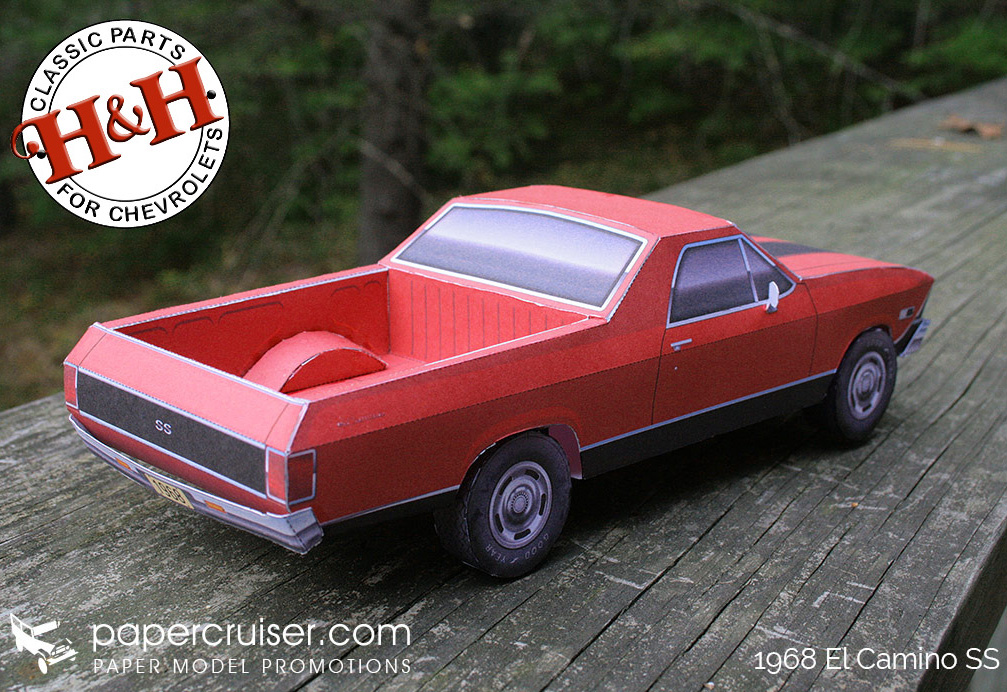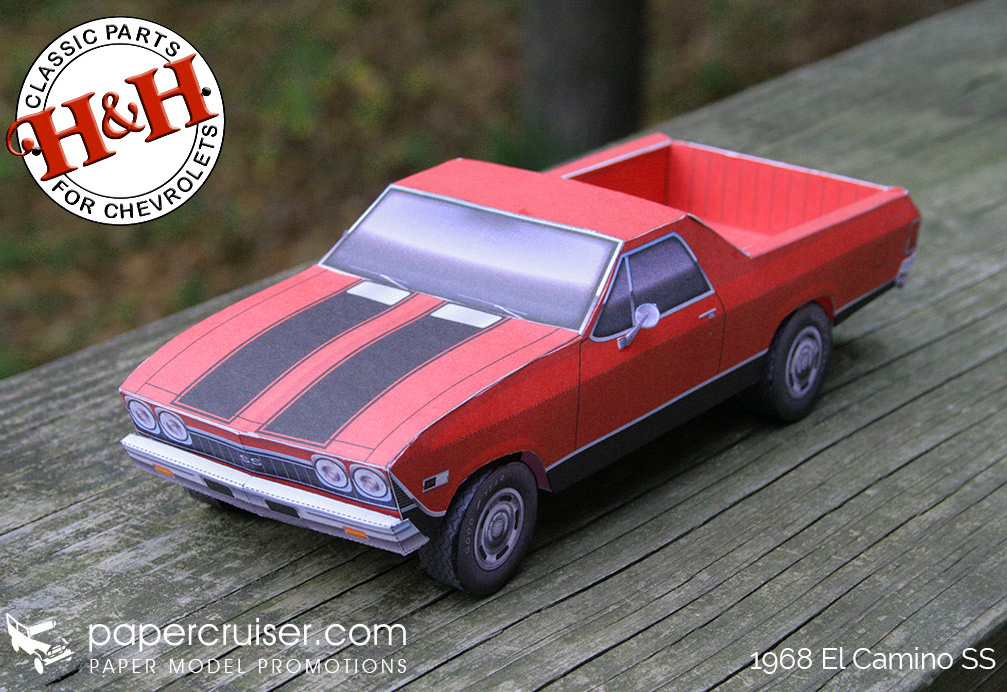 American company H&H Classic Parts is letting you build your own 1968 Chevrolet El Camino SS 396 for free.
Designed to scale, and being offered for free, the catch however is that this special '68 El Camino must be created from paper. 1968 was the first year that Chevrolet offered the Super Sport package on an El Camino, making it a pretty desirable car.
Only 5,190 of the 1968 El Camino SS 396 vehicles were built, with an even smaller number of these vehicles powered by the RPO L78 engine package. The free paper model is equipped with the L78 396 engine, of course, but you have to use your imagination to see it.
The car-truck hybrid was launched in the autumn of 1958, and was marketed as a luxury vehicle that could do some work. Chevrolet were patient with the El Camino, but ended up discontinuing the model in 1960 due to slow sales.
Tray Smith, vice president of H&H Classic Parts said: "Since these cars are pretty expensive to buy these days, we wanted to offer enthusiasts a way to have their very own El Camino SS. All you need is a printer, a sharp knife, some heavy stock paper, glue, and a little bit of patience."
In 1964, the El Camino was resurrected on the Chevelle's A-body platform and moved into the realm of muscle car. 1968 was a year for El Camino options and power. The big block 396 V8 engine was offered in 325, 350, and 375 horsepower versions, with the highest horsepower L78 engine only available as a special order.
"Our paper model El Camino plans include the blacked-out grille, longer body, and bulging hood vents found on a '68 SS," Smith says. "Of course, all the numbers match!"
To download your El Camino SS click here - have fun!