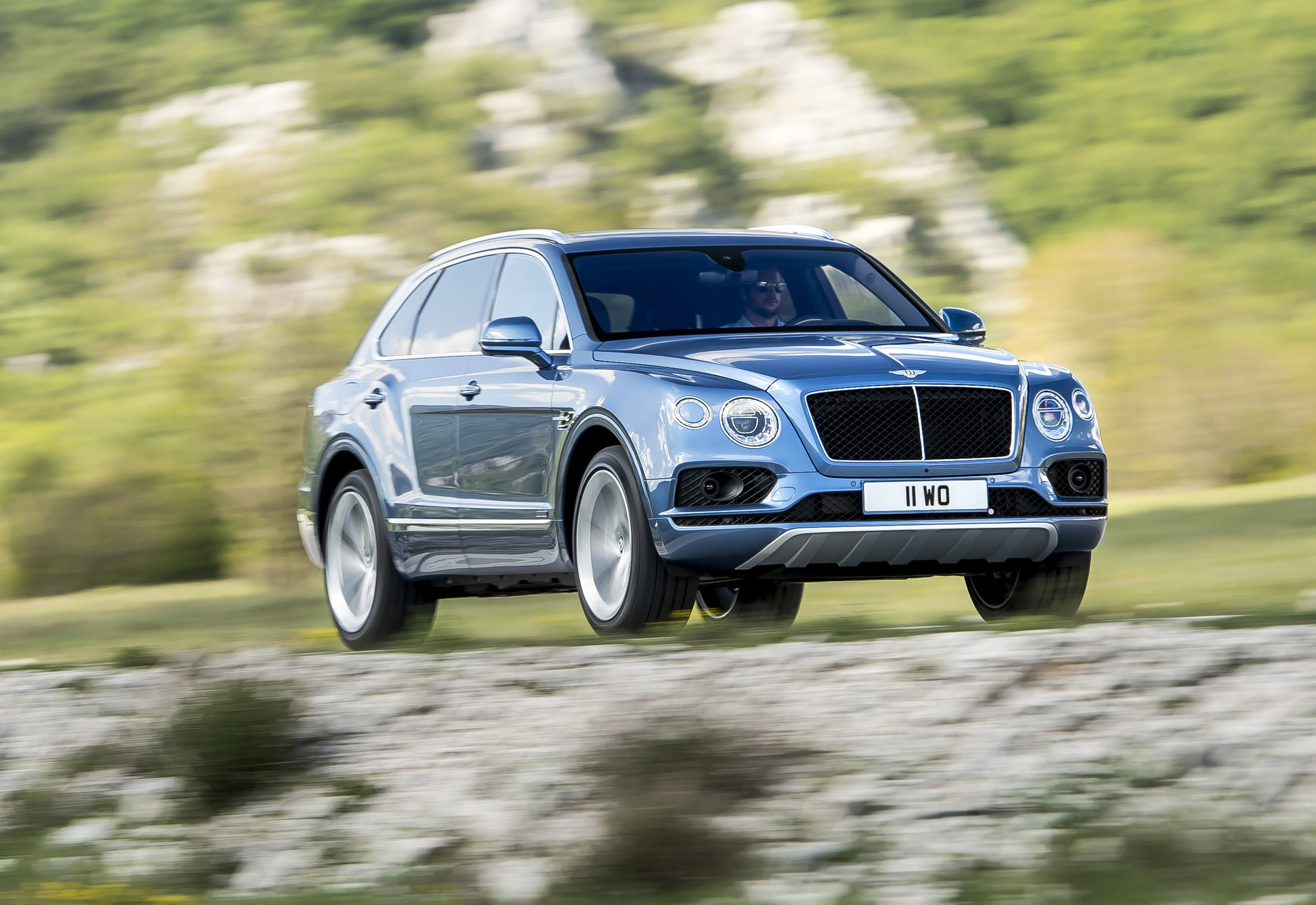 Bentley has announced details of the first diesel model in its history – the Bentayga Diesel.
Powered by an all-new, triple-charged, 4.0-litre, 32-valve V8 engine, developing 429 bhp and 664 lb.ft of torque (available from 1,000 rpm), the Bentayga Diesel hits a top speed of 168 mph and can accelerate from 0-60 mph in 4.6 seconds.
At 210 g/km, the Bentayga Diesel has the lowest CO2 emissions of any Bentley and a range of over 621 miles – allowing owners to, for example, drive from London to Verbier, Bordeaux or the Scottish Highlands on a single tank.
Inside, the luxury SUV features hand-selected veneers including a newly introduced Liquid Amber finish. Each of the 15 pieces are shaped meticulously by Bentley's artisans and finished with trademark attention to detail.
Up front, an eight-inch touch screen infotainment system features satellite navigation, a 60GB hard drive, and a choice of up to 30 languages while rear seat passengers can have a play with the new Bentley Entertainment Tablet – a removable 10.2" Android device with 4G, WiFi and Bluetooth for high-speed on-board connectivity.
Wolfgang Dürheimer, chairman and chief executive of Bentley Motors, said: "The Bentayga Diesel represents a moment of immense significance in Bentley's history, by giving the world its fastest luxury diesel SUV. Immense power, grand touring capabilities and superb refinement – this is a true Bentley. Only Bentley could produce a car so powerful, yet so refined."
Customer deliveries will begin in Europe early next year, with entry into Russia, South Africa, Australia, New Zealand and Taiwan planned across the rest of 2017.