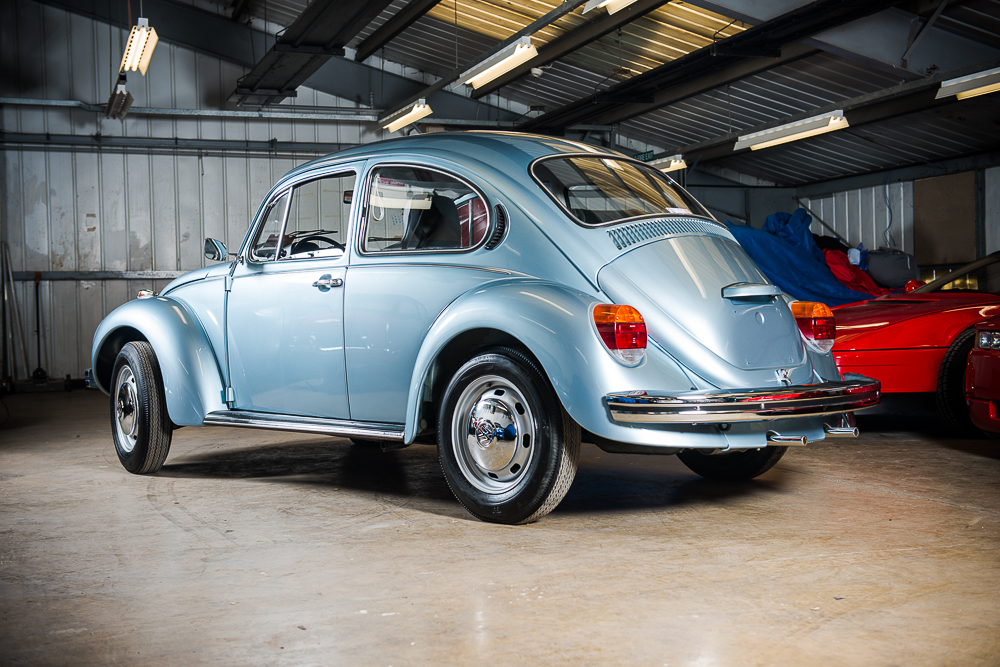 A 1974 Volkswagen Beetle, that has covered just 90 km, has been discovered in time warp condition and will be sold at Silverstone Auctions' in Denmark.
With just one owner from new this 42 year old Beetle has to be one of the lowest mileage examples in existence still in its original condition, according to Silverstone Auctions'. Supplied new by G. Terragni Volkswagen, Genoa, Italy, on the 23rd January 1974, its first and only proud owner was an elderly gentleman by the name of Armando Sgroi. He had never owned a car before and did not particularly want this one. However, he was a deeply religious man and walked every Sunday from his house in the hills to his local church. This was only a short distance, but it had become a struggle as he became more and more frail with age.
The car was used less and less as his church-going became more infrequent, up until the last outing in 1978, when the car was retired to a barn where it has remained for almost four decades. This little Beetle has recently been rediscovered, has been lightly recommissioned and will now be offered at auction. For sale for only the second time in its life, it will head to auction with an estimate of €35,000 to €40,000. Finished in blue with a black leather interior and all its original features, this left-hand drive, manual example still holds the original oil in the engine and is shod with its first set of tyres. The original books and invoice, along with its unwrapped tool kit, are also supplied with the car.
Speaking ahead of the sale, Nick Whale, managing director of Silverstone Auctions commented, "The VW Beetle is one of the most successful and loved cars worldwide, and we're no strangers to them at Silverstone Auctions, but this one is a very special example and something we rarely see. With such an incredibly low mileage it is in virtually new condition, 42 years after it was first bought."
The car features as part of the Classic Race Aarhus Auction hosted by Silverstone Auctions and Lauritz.com at the prestigious motorsport festival in Denmark on 28th and 29th May - to find out more visit http://www.silverstoneauctions.com/volkswagen-beetle-90km-from-new.