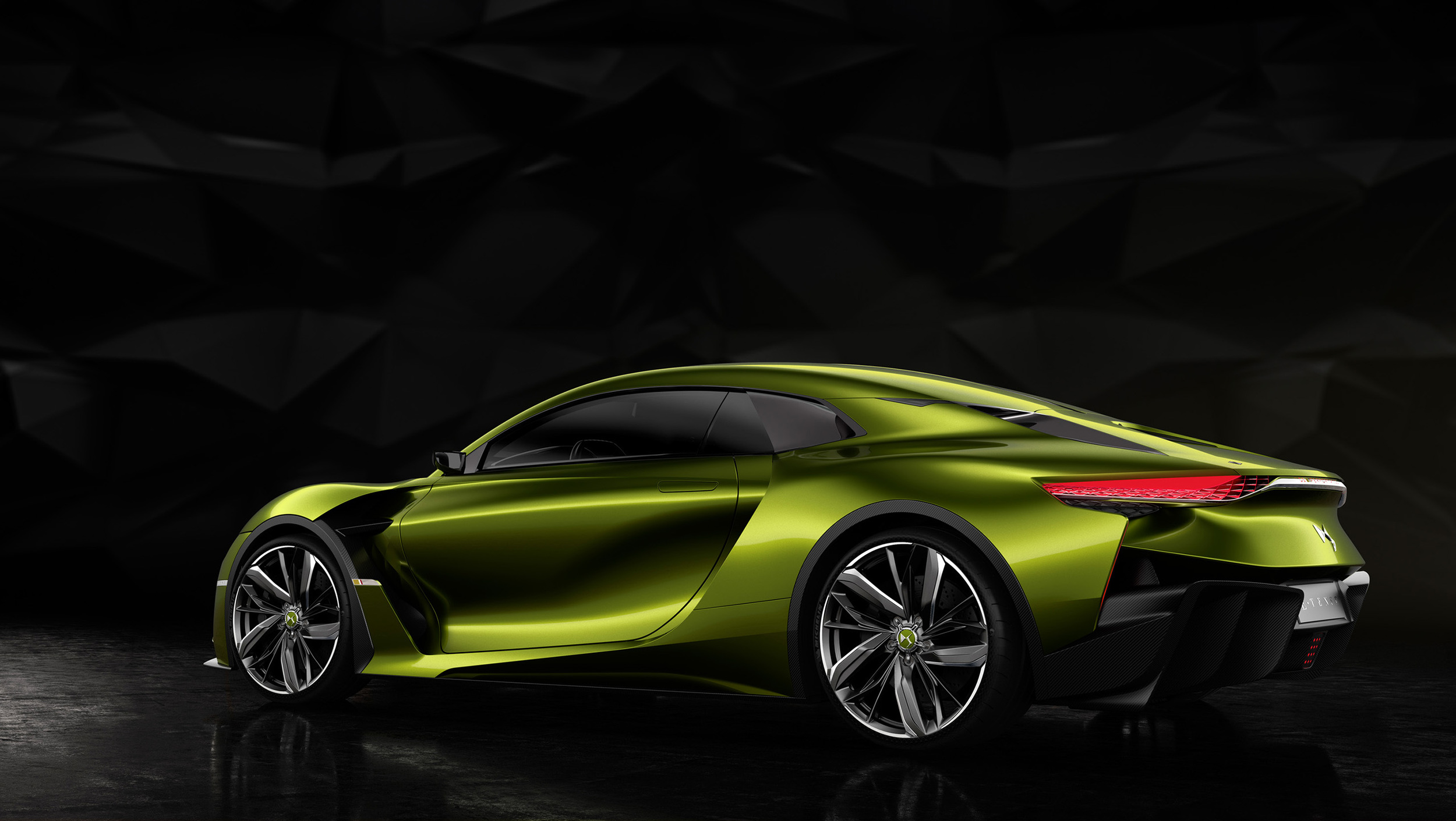 DS Automobiles is set to pull the covers off a unique Supercar at the 2016 Geneva Motor Show next week.
The French brand will unveil the DS E-TENSE electric-powered sports car, which features a 'striking appearance' as well as hi-tech capability and 'exceptional' performance.
The all-electric concept silently produces 402hp with zero emissions. Measuring 4.72m long and 1.29m high, DS says its ambition is to create a high-performance electric GT car that brings together 'state-of-the-art technology and avant-garde design'.
The new car's styling merges flowing lines with a silhouette of a grand tourer coupe - emphasised by a central chrome-plated spine and an exclusive metallic green 'ametrine' body colour. Removing the rear windscreen at the back allowed the design team freedom to mould the contours further and make use of digital rear-view technology.
The DS LED Vision headlamps are described as jewel-like in design. The daytime running lights – designed to look like beaded stitches, are a 'nod to the world of high fashion' says the French company. At the rear, the indicators integrated into the roof are inspired by the original DS from 1955.
On the inside DS says upholsterers took 800 hours to design, test and produce the interior, with a particular emphasis on the watchstrap style design on the seats and dashboard. Other features include the 'cold steel' used for the dashboard, creating a futuristic look, and the strongly marked tulip-shape of the steering wheel.
As a Formula E World Championship competitor, DS Automobiles has equipped its latest creation with a 100 per cent electric 402hp engine that produces 516Nm of torque, delivering propulsion that is clean, silent, but above all efficient and powerful offering 193 miles mixed cycle range (or 224 miles urban cycle).
The two-seater monocoque chassis is manufactured from carbon fibre and equipped with independent superimposed double wishbone suspension. As the batteries are located beneath the floor, the centre of gravity is low. Meanwhile, the streamlined silhouette, the carbon fibre diffuser and the flat underbody all contribute to its aerodynamic performance.
The Geneva Motor Show opens its doors on 3 March.