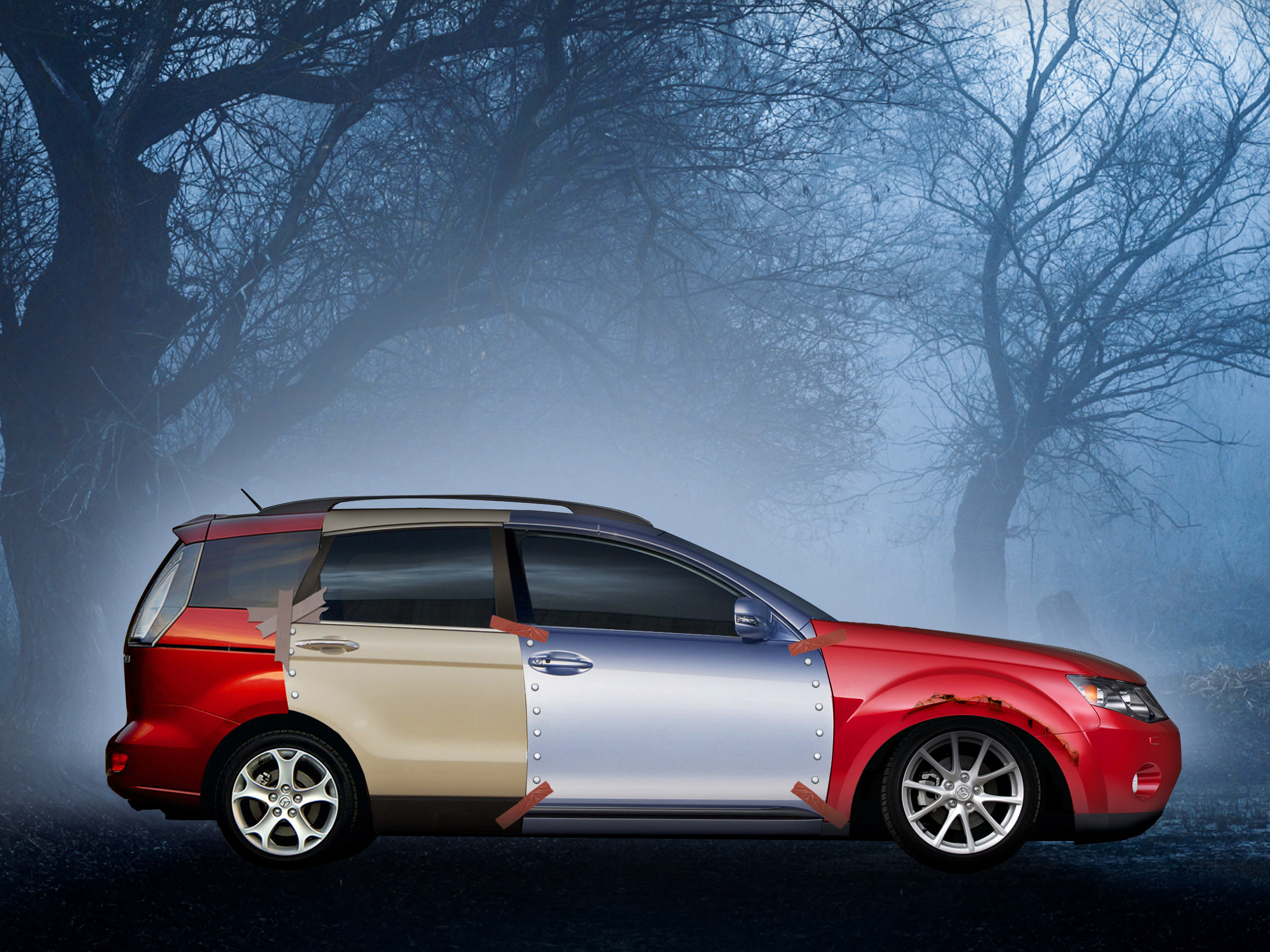 As October 31 approaches, Warranty Direct has revealed its Halloween horror car.
Using data from its Reliability Index (www.reliabilityindex.com) the 'horrific car' would give its owners nightmares all year round. Warranty Direct analysed data from 50,000 live policies, using failure rates to determine which parts should be bolted on to the ultimate horror vehicle. The vehicle, known as 'H-0WL3R' breaks down every other month and regularly feasts on the contents of its owner's bank account, costing an average of £487 to repair.

Sitting on the Mazda 5's axle and suspension system, the Horrific H-0WL3R would most likely spend much of its time coming to grief over Britain's poor quality road surfaces, breaking in the process, as the suspension inflicts problems on almost three quarters of Mazda 5s.

Power comes from a motor torn from under the bonnet of a Mitsubishi Outlander. This engine will be to blame for almost half of the many failed starts with some 48.3 per cent blighted by such issues. Stopping the Frankenstein of a car could be a problem too as the Mazda MX-5 donates its braking system to the H-0WL3R. Although the car experiences most problems as infrequently as Halloween itself, in almost 50 per cent of these instances, the issue is related to the brakes.

Adding to this engineering monstrosity is the Chevrolet Tacuma. For drivers of H-0WL3R, turning corners and swapping cogs will most likely be an unpleasant experience thanks to a steering system and gearbox which have both been proven to plague 33 per cent of Tacumas with reliability woes. The complex electrics of a Lexus GS will cause regular headaches with a 67 per cent failure rate, while the wheezing air conditioning system of a Honda CR-V is likely to bring unpredictable temperatures and a lamentable failure rate of 18.4 per cent.

David Gerrans, Managing Director of Warranty Direct commented, "This Halloween vehicle is the culmination of motorists' nightmares, guaranteeing inconvenient and expensive breakdowns if it was ever to be built. Thankfully it is fictional and can't be found on the market, nonetheless, it does highlight the Achilles heel of different vehicles, some of which are generally reliable, but could cause a fright as a result of a rogue component."