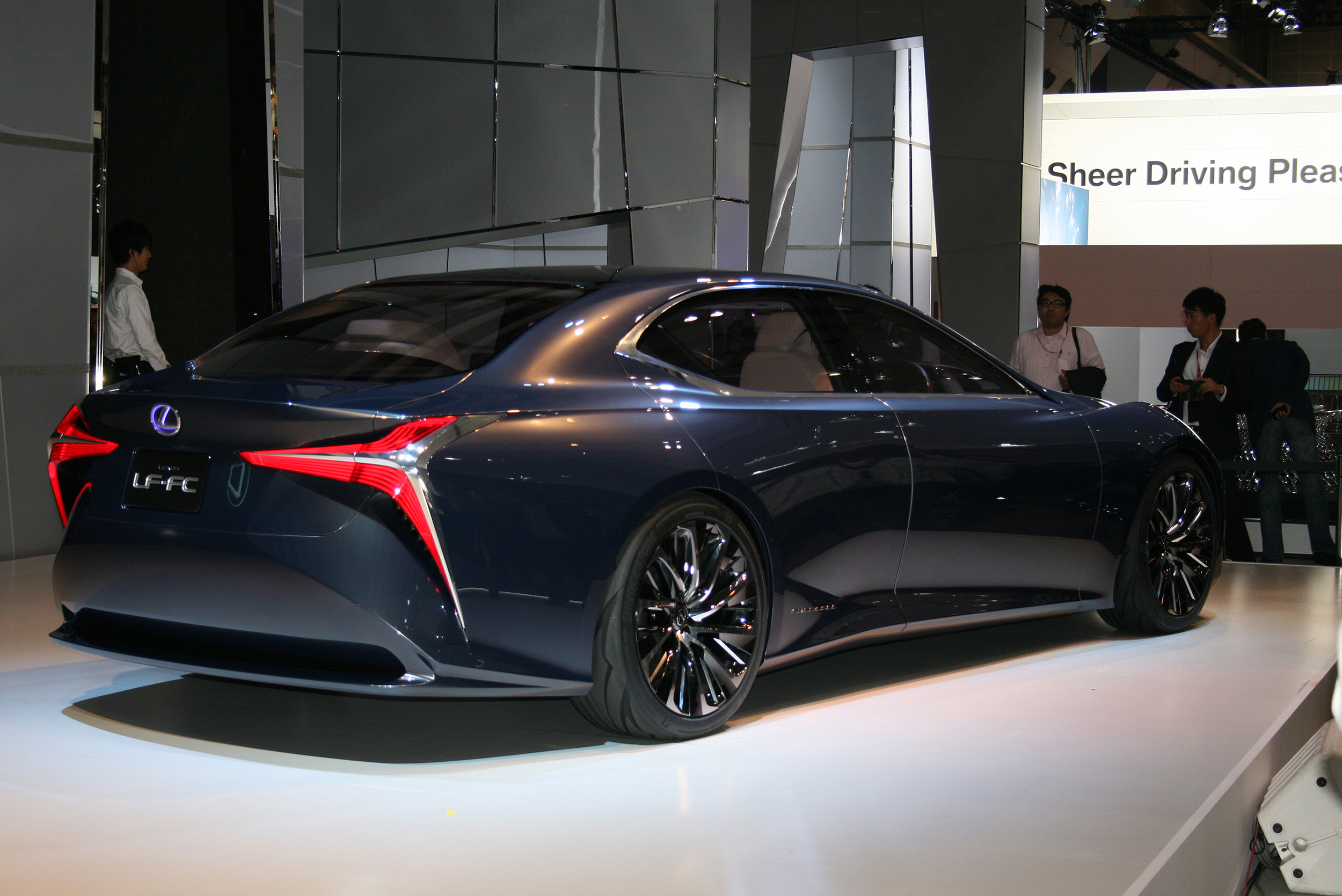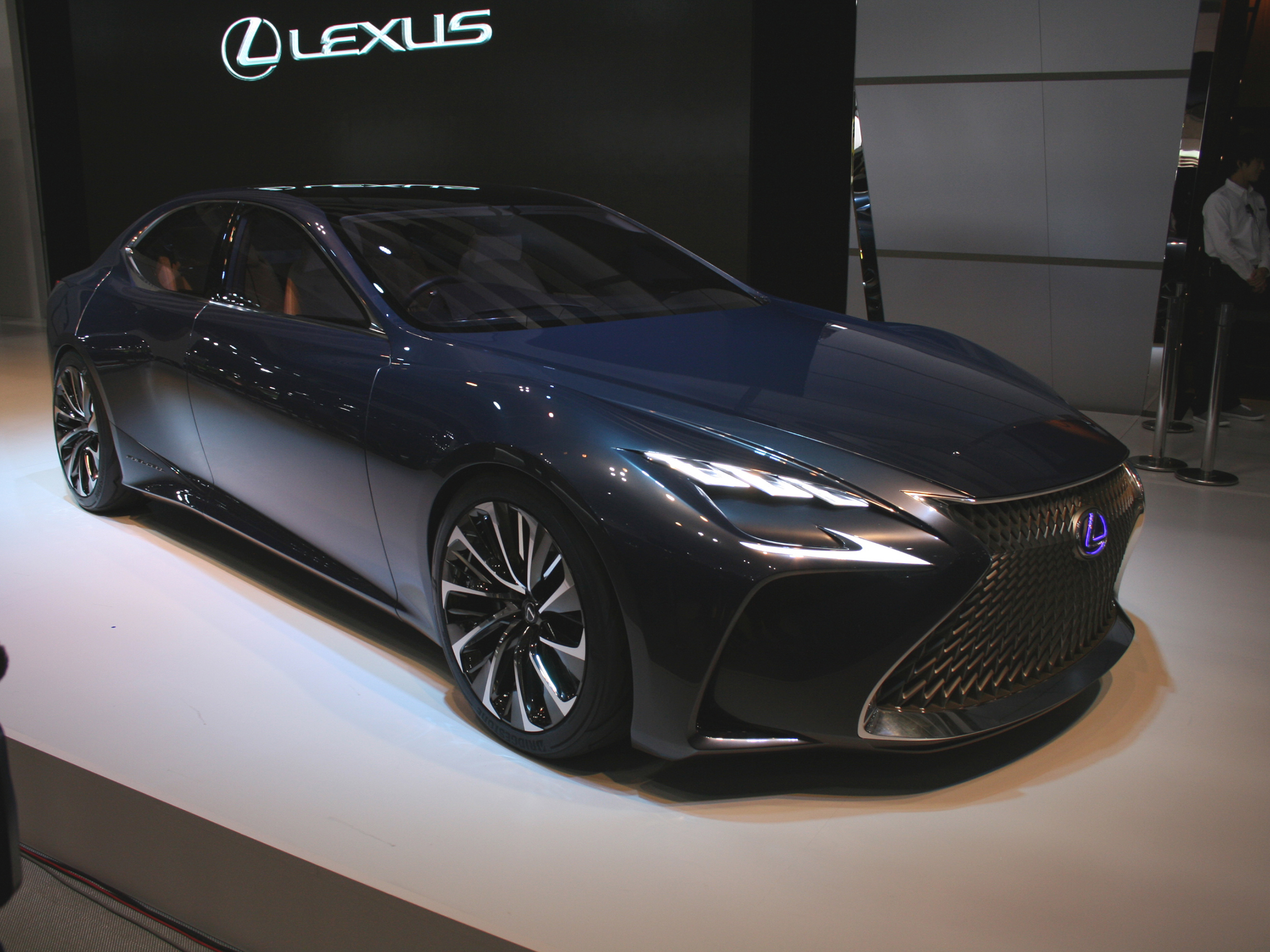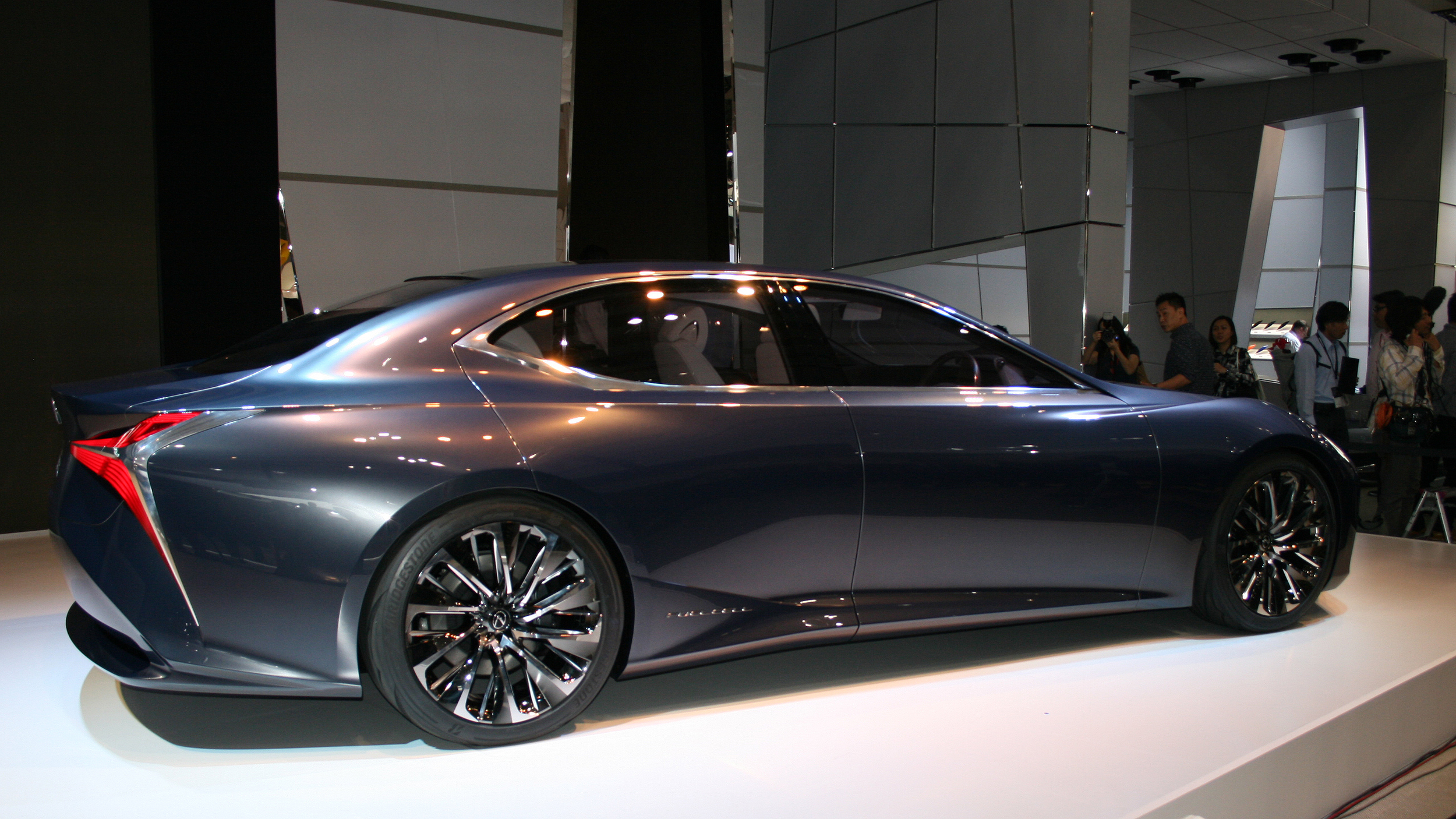 Lexus has pulled the covers off a new flagship LF-FC concept.
Unveiled at the Tokyo Motor Show, the LF-FC presents a new styling theme that 'embodies Lexus's L-finesse design philosophy' says the Japanese automaker and provides a glimpse into Lexus's design and technology direction for a future flagship saloon.

The front end features an evolution of Lexus's signature grille, with a new mesh design along with L-shaped daytime running lights which 'emerge seamlessly' from the front wings with a floating effect, that is mirrored in the tail-lights. Featuring a flowing roofline in the style of a four-door coupe, the concept runs on 21-inch alloy wheels with carbon fibre reinforced plastic (CFRP) rims adding an 'extra dash of flair'.

A high-output fuel cell power system is at the heart of the LF-FC, which drivers the rear wheels and also sends power to two in-wheel motors at the front for all-wheel drive. This drive system allows precise torque distribution control, giving the vehicle 'exceptional handling and stability'. The location of the fuel cell stack at the rear and the power control unit at the front and the arrangement of the hydrogen fuel tanks in a T-formation result in 'optimum' front-rear weight distribution for a sporty saloon.

On the inside, a spacious interior wraps its occupants in what Lexus calls a comfortable yet futuristic environment. Viewed at eye-level, the front seats appear to be 'floating' says Lexus. The rear seats offering a reclining feature and plenty of head and knee room. High-quality aniline leather on the seats, doors and dashboard enhances the level of luxury in the interior.

The LF-FC features an advanced human/machine interface that can be operated using simple hand gestures, with no need to touch a panel or switch. A small holographic image on the centre console indicates where the system can interpret hand gestures to control the audio system and ventilation. The concept uses automated driving technologies, with an elevated level of traffic environment recognition, prediction and judgement functions to provide a safe and efficient driving experience.

The Tokyo Motor Show runs until 8 November.