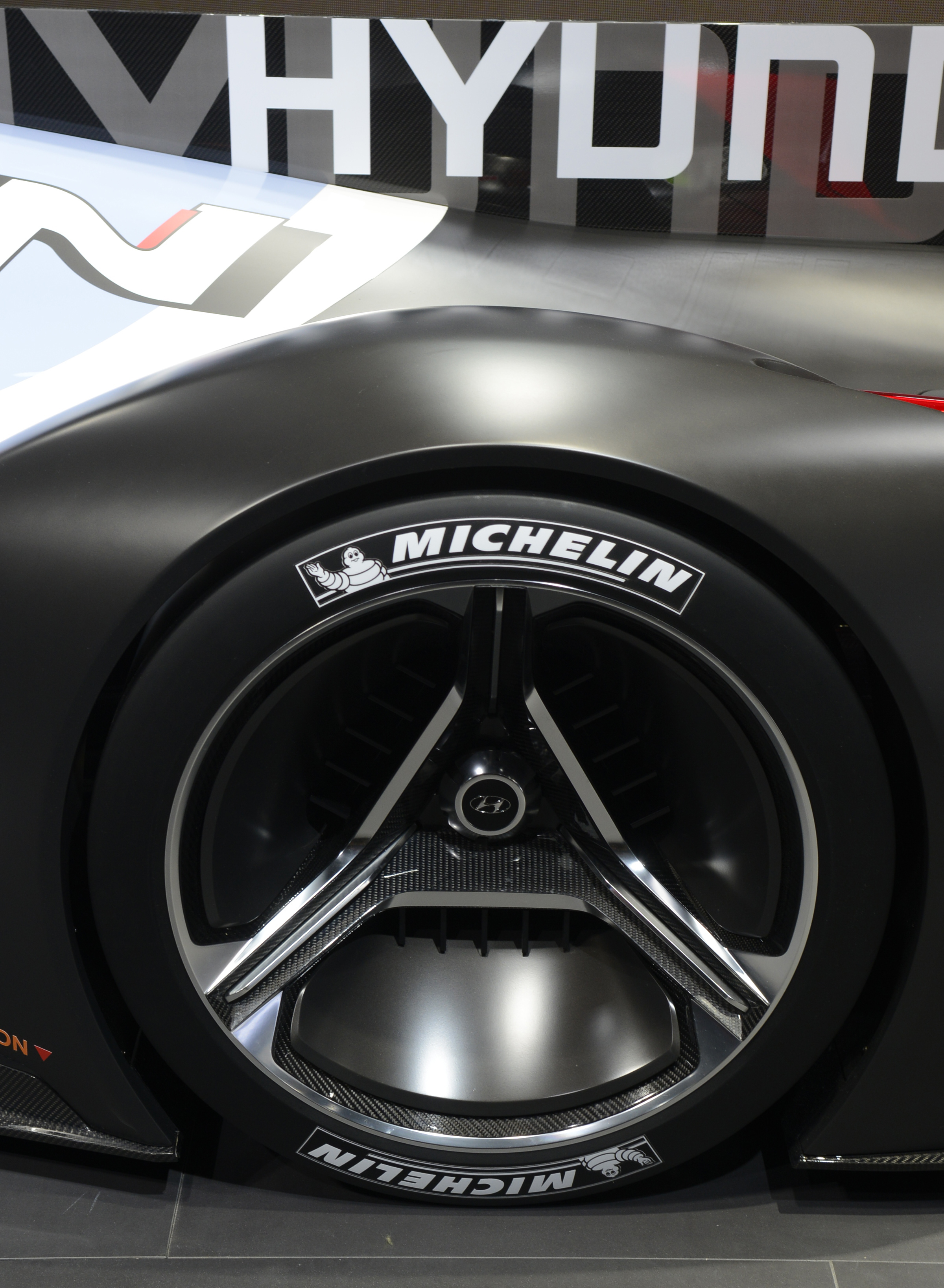 Hyundai has launched a new high performance sub-brand 'N' with the 2025 Vision Gran Turismo.
Unveiled in Frankfurt, the N 2025 Vision Gran Turismo is described as the 'ultimate concept car to show the global audience the brand's unique perspective on future performance characteristics'. Inspired by N, the concept will be coming soon to PlayStation's Gran Turismo video game series.

The N name takes inspiration from Hyundai's R&D centre at Namyang as well as the Nurburgring test track used to hone N's high performance technologies. Both locations play a crucial role in the development, testing and refinement and the logo shape of N represents the corners of a race track.

The sub-brand is built on the foundation of the company's product development and motorsport experiences and ultimately aims to develop future performance-oriented models. Albert Biermann, Head of Performance Development & High Performance Vehicle Division said, "By revealing this exciting high performance sub-brand N to our customers, we're challenging expectations of the Hyundai Motor brand. Drivers will soon experience the thrills and emotion of our proven motorsport prowess for themselves. Our future model line-up will include performance-oriented and race track-capable cars that will be full of energy. These models are just the start of what we know will be a fast and exhilarating journey for our brand."

Hyundai N cars will feature new powertrains and lightweight materials derived from the brand's World Rally Championship (WRC) participation, as well as performance-focused handling and aerodynamics. By providing a balance of power and agility, Hyundai's N cars will 'aim to achieve harmony in performance and deliver optimum thrills to customers who appreciate a focused and truly engaging driving experience'.

The N 2025 Vision Gran Turismo's powertrain is based on the world's first mass-produced hydrogen fuel cell system. The total system output is 650 kW (871 HP), with the dual fuel cell stacks providing 500 kW (670 HP), and a 'super capacitor system' generating an additional 150 kW (201 HP) by using energy regeneration when braking. The power is delivered through four high-powered independent in-wheel motors, which provide 'uncompromised traction'.

The compact, lightweight fuel cell stacks and rigid CFRP monocoque structure help to keep weight down to 972 kg, giving it a power-to-weight ratio that rivals most supercars. As air flows through the hexagonal grille to the boat-shaped underbody structure, the tube-type underflow air supply duct connected to the rear minimises pressure to the underbody to produce maximum downforce. In addition, the air brakes activate according to speed and brake usage as well as reduce drag.

Although the N 2025 Vision Gran Turismo is based on eco-performance technology, the noise from its powertrain includes sounds from the air blower's turbine, the sound from the hydrogen cooling system as well as the in-wheel motors, all combining to produce a distinct race car roar, says Hyundai.

The concept's design draws inspiration aeronautics and speed, with Hyundai saying it looks like a 'jet fighter on wheels' - designed to appear like it is floating.