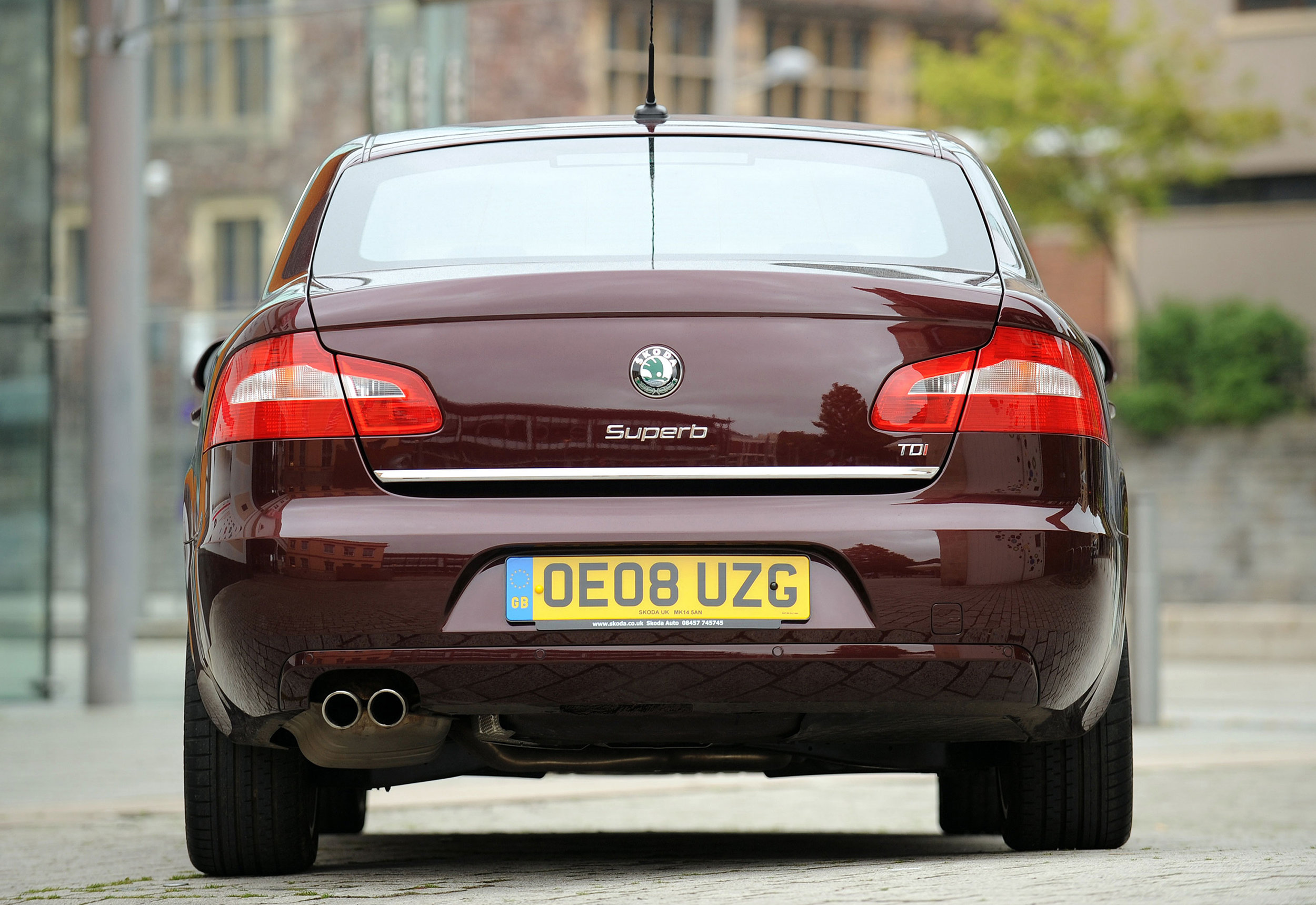 The original Skoda Superb pushed Skoda further upmarket than it had ever been before, and while it was a great car, buyers didn't really latch onto its brilliance. So when the second take on the formula was launched in 2008, Skoda had to come up with something really special to be noticed – and that's exactly what it did. This time round there was a novel tailgate arrangement, more space and equipment than before plus a great range of engines. You can now buy one of these brilliant cars for peanuts, making it one of the biggest – in every sense – bargains around.
Key dates
9/08: The Skoda Superb Mk2 arrives with 1.4 TSI, 1.8 TSI or 3.6 V6 petrol engines, or 1.9 TDI (Greenline) and 2.0 TDI diesels, the latter in 140bhp or 170bhp guises. The 1.8 TSI, 2.0 TDI 170 and 3.6 V6 engines are offered with 4WD.
2/10: A Superb estate appears, with the same engine options, and the 2.0 TDI 140 engine gets common rail fuel injection to make it smoother, more refined and more frugal than the previous PD unit. Later in the year the Greenline gets a 1.6 TDI engine.
5/11: The high-value SE Plus trim joins the range.
6/13: A facelifted Superb brings an overhauled interior, reduced emissions and a refreshed exterior.
2/14: The Superb Outdoor 2.0 TDi brings off-road styling and optional four-wheel drive.
Checklist
The badges can corrode and look tatty after just a year. Dealers have replaced many under warranty.
The leather trim can wear on the driver's seat bolster. Again, dealers have fixed this under warranty.
If buying a Superb that's been used for towing, check its suspension, clutch and brakes aren't worn out.
Cars with the DSG transmission can suffer from jerky changes between first and second; software 'fixes' can make things worse.
Superbs with the 'KESSY' keyless entry system can suffer from the car refusing to acknowledge the proximity of the key, so it won't start.
ABS sensors can fail, leading to the ESP, ABS and tyre pressure warning lights coming on. Fixes are cheap though.
All Superbs have alloy wheels which can corrode under the lacquer. Dealers have replaced many wheels under warranty.
We like
Reliability
Practicality
Comfort
Low running costs
Spacious cabin
Affordability
Good engines
Refinement
We don't like
Low-rent image
So-so dynamics
Awkward styling
Richard Dredge