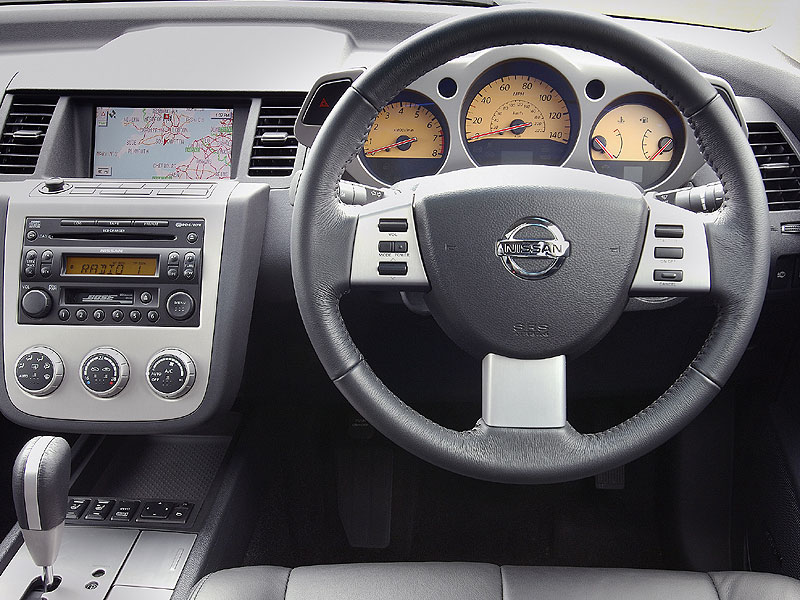 Over 90 per cent of 4x4 buyers choose diesel power, so when Nissan introduced the petrol-only Murano there were many who questioned the Japanese car maker's judgement. Sure enough sales proved hard to come by, but the Murano's used values are on the low side, so if you don't mind the 20mpg thirst and costly road tax (CO2 emissions are 295g/km), this could be just the car for you. If you're partial to a bit of towing, the Murano is especially worth a look - but be warned, the fuel consumption will plummet even further...
Key Dates
10/04: The Murano is introduced with a 3498cc V6 petrol engine only, mated to a six-speed CVT gearbox.
6/06: The Murano gets a Euro IV-compliant engine.
Nissan Murano (2005-2008) Checklist
Check that the gear ratios engage smoothly, as CVT belt failures have occurred in some cars, although this generally affects Muranos sold overseas.
Check that the tyres aren't worn; they're 225/65 R18 items and only Dunlop and Toyo make this size, so finding stocks can be tricky.
The Murano makes an excellent tow car; if it's already been used as one, make sure the transmission and brakes haven't been overloaded.
Few Murano owners will have taken their car off-roading, but check the underside for scrapes, just in case.
We Like
Interior space
Handling
Build quality
Equipment
We Don't Like
No diesel option
High running costs
Rear visibility
Road noise