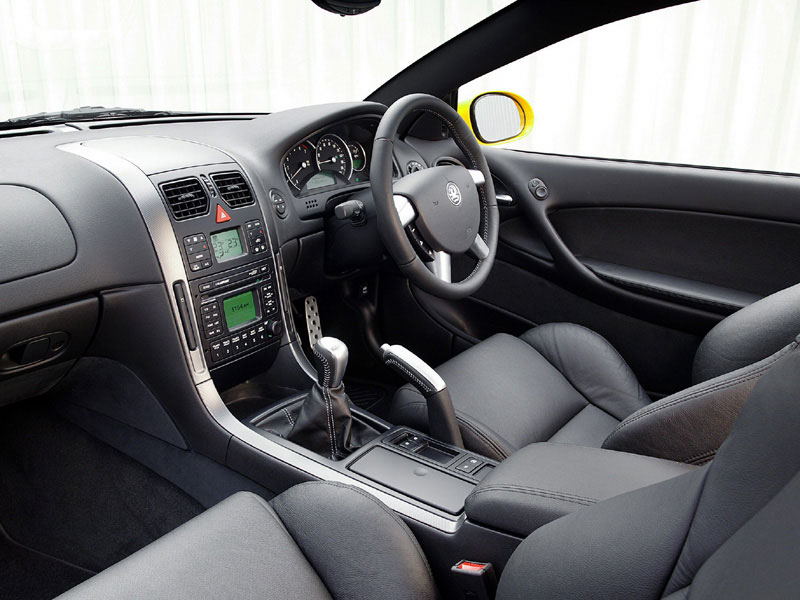 If you're a firm believer in the old adage that there's no substitute for cubic inches, you'll love the Monaro. With its V8 up front that displaces 5.7 or 6.0 litres, this is a full-on muscle car for the 21st century. Discreet, fast, reliable and cheap to buy, the Monaro can also be tuned very easily, if the entry-level 329bhp isn't enough for you. Just make sure your OPEC subs are up to date before you buy one.
Key Dates
3/04: The Monaro goes on sale with a 329bhp 5.7-litre V8.
5/04: A Monaro VXR is now offered, with a 380bhp 5.7-litre V8.
1/05: The 5.7-litre V8 now pumps out 349bhp while there's also a 397bhp 6.0-litre V8 available alongside.
10/06: The Monaro VXR500 debuts, with a 493bhp supercharged 6.0-litre V8 in the nose.
Vauxhall Monaro (2004-2007) Checklist
Start the engine up from cold and listen for rattles; if it's making a racket you're better off walking away.
Piston slap is also common on this engine; it generally affects very early cars only, but some later editions might suffer too.
Even healthy engines can get through a lot of oil, so make sure the V8 hasn't been running on empty.
The brakes take a real beating if the car is driven hard; make sure the discs haven't overheated and warped or scored.
The power steering can cause problems, so make sure it feels evenly assisted as you turn the wheel.
We Like
Power
Performance
Low purchase prices
Discreet styling
Tunability
Cabin
Interior space
We Don't Like