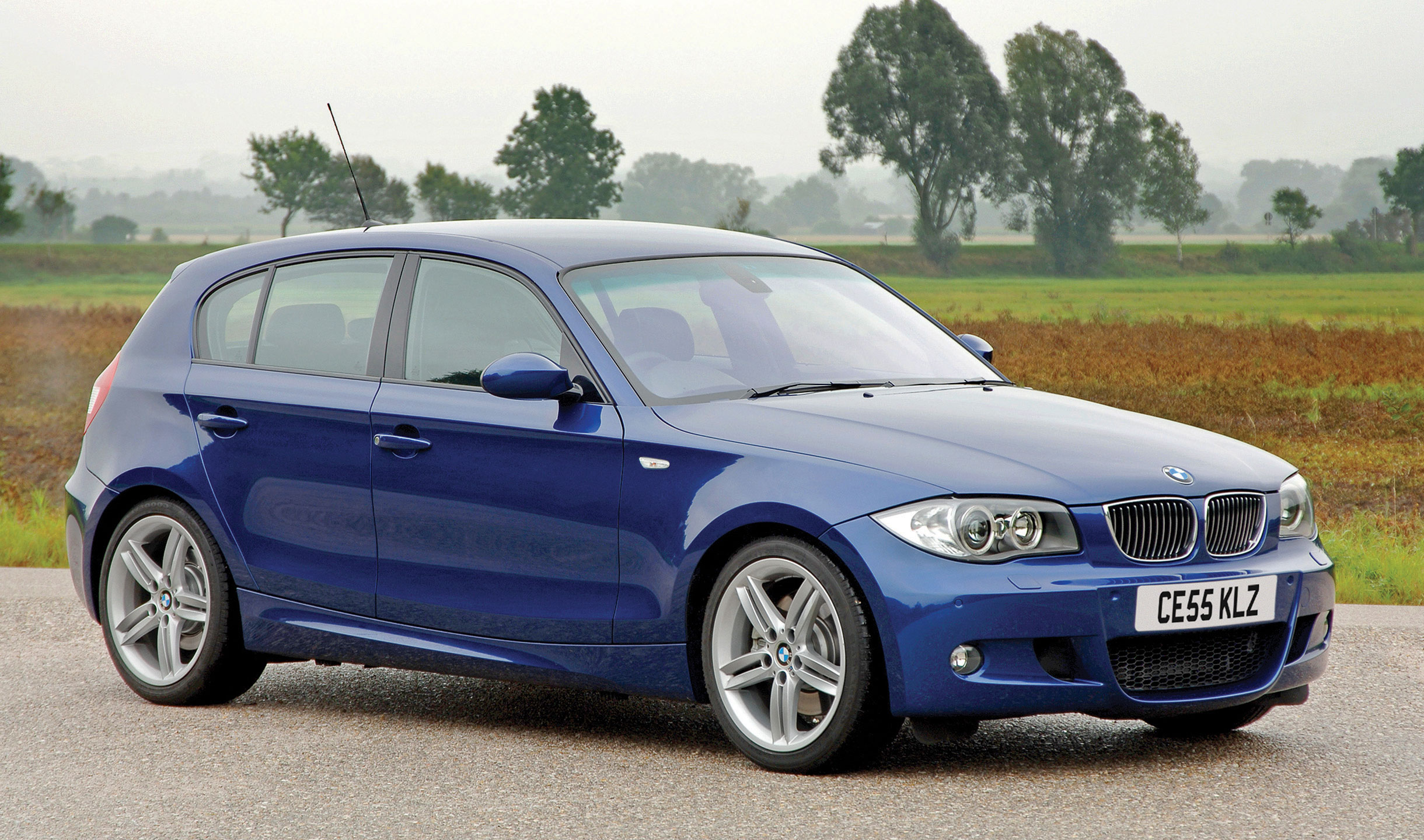 Years after the debuts of key rivals such as the Audi A3 and Mercedes A-Class, BMW unleashed its own posh small hatch with the 1-Series. In true Bavarian fashion there were superb engines and a great rear-wheel drive chassis, while the 1-Series was also beautifully built and brilliant to drive. But while the 1-Series proved controversial with its challenging styling and high prices, the car was a success for its maker and now makes a great used buy.
Key Dates
5/04: The 1-Series five-door hatch arrives, in 116i, 118i, 120i, 118d and 120d forms.
9/05: The first hot 1-Series appears; the 265bhp six-cylinder 130i.
3/07: A three-door hatch debuts, along with a high-power 2.0-litre diesel (the 123d). At the same time, all models get reprofiled bumpers and lights.
7/07: A 1-Series coupé arrives, in 135i, 120d and 123d guises.
3/08: A Convertible 1-Series is introduced, with a choice of petrol engines; the 125i coupé and convertible also debut.
7/08: There are now 118d and 123d convertibles.
1/09: The 116d debuts.
9/09: 118d and 120i versions of the coupé are now offered.
12/10: The 340bhp 1-Series M Coupé now tops the range.
BMW 1 Series (2004-2011) Checklist
Optional run-flat tyres means the ride is firm; M Sport editions are even firmer.
Manual diesel cars suffer from failure of the dual-mass flywheel; it's a costly fix.
Some early petrol-powered cars suffer ECU failures, requiring a new unit.
The run-flat tyres are costly, so make sure what's fitted doesn't need to be replaced in the near future.
Steering racks can wear quickly; many have already been replaced. Check for fluid leaks from the gaiters.
The 120d's turbocharger can prove short-lived; watch out for excessive oil smoke from the exhaust when accelerating.
We Like
Dynamics
Build quality
Efficient engines
Engine choice
Lots of bodystyles
We Don't Like
High purchase and running costs
Cramped rear seats
Awkward styling