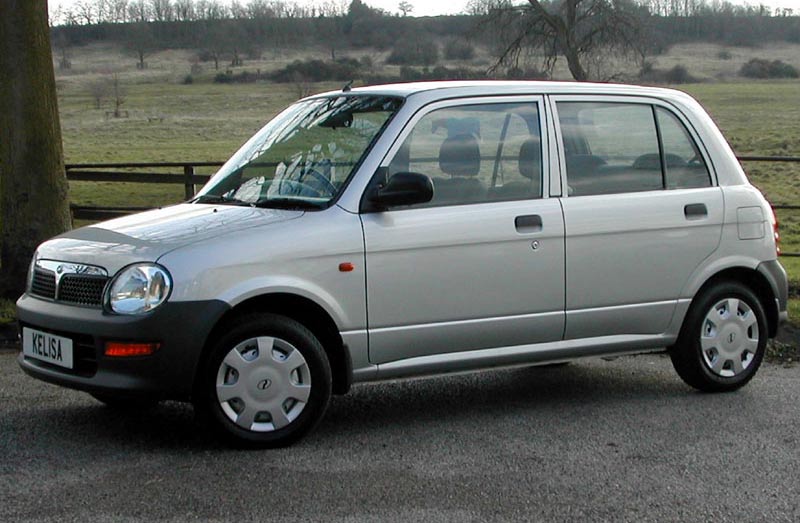 For motoring writers, the demise of the truly rubbish car is something that's been mourned for years; after all, what can we have a pop at now that Ladas have gone and Skodas are good? Perodua has been fair game for a while now, but take the time to look more closely and you'll see that Perodua owners are generally a happy bunch. Having usually paid a pittance for a car that's great in urban use and generally reliable, these cars aren't the dogs you might be led to believe.
Key Dates
1/02: The Kelisa is launched onto the UK market, with a 54bhp 989cc three-cylinder engine. There are three trim levels - EX, GX and EZ, the latter coming with a three-speed automatic gearbox as standard.
7/02: The previous trim levels are replaced by the EXi, GXi and EZi.
8/03: A facelift for the EXi and GXi brings a new tailgate spoiler, protective side mouldings and two-tone bumpers.
6/04: Another facelift means a redesigned nose and tail and revised materials for the interior.
Checklist
One of the key problems is a lack of dealers, although servicing isn't tricky and parts can sometimes be sourced from Daihatsu dealers.
Make sure you get both keys with the car; if just the one is supplied, get another cut. Lose both keys and the system has to be reprogrammed, at great expense.
We Like
We Don't Like
Basic cabin
Low-rent materials
Poor image