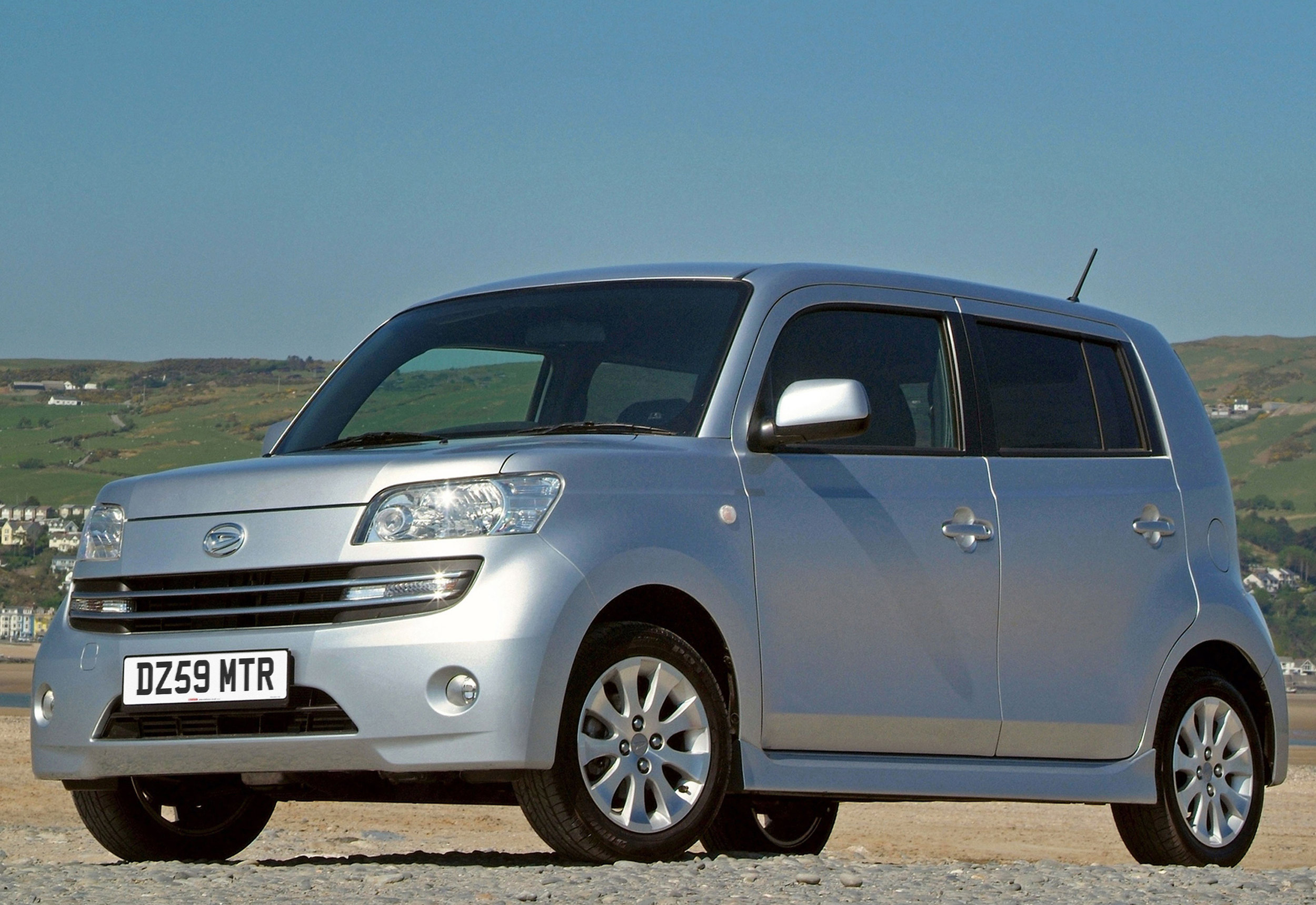 If you're looking for a small car that really stands out from the crowd, the Daihatsu Materia could be just the job. With its distinctive design and generous equipment levels the Materia is a left-field option for anyone who wants to avoid the obvious supermini choices such as the Ford Fiesta or Vauxhall Corsa. With typically Japanese levels of reliability the Materia can be an easy car to own, although Daihatsu no longer sells new cars in the UK so there's no longer any dealer network. Not many Materias were sold new either, so you might have to search to find the right one, but there aren't many choices to make thanks to the Materia coming with just one engine and trim level; the only choice is between gearboxes and colours.
Key dates
4/07: The Materia is introduced with a 1.5-litre petrol engine and a choice of five-speed manual or four-speed automatic transmissions. There's just one trim level, with standard equipment including alloy wheels, electrically adjustable door mirrors, remote central locking, air-con plus electric windows front and rear.
2010: The final Materias are sold in the UK, as Daihatsu announces that it's quitting Europe.
Checklist
Daihatsu sold its last car in the UK in 2010, so parts availability is patchy at best.
The original wipers aren't great. The driver's side was 500mm long and the nearside 475mm; swapping them for 550mm and 500m items is worthwhile.
The factory-fit headlights also aren't highly regarded. Fitting Osram Nightbreakers or Philips X-treme Power bulbs helps fix things.
Brake discs corrode and then warp, so feel for juddering when braking. Aftermarket replacements aren't costly.
The rear seat slides back and forth, but when moved forward the boot is still small even though there's no longer enough leg room for back seat occupants.
We like
Cheap to buy
Well equipped
Looks distinctive
Seems to be reliable
Spacious interior
We don't like
Dynamically flawed
No diesel option
Few to choose from
Patchy parts availability
Noisy at motorway speeds
Sombre cabin design
Small boot
Brand now defunct in the UK
Richard Dredge