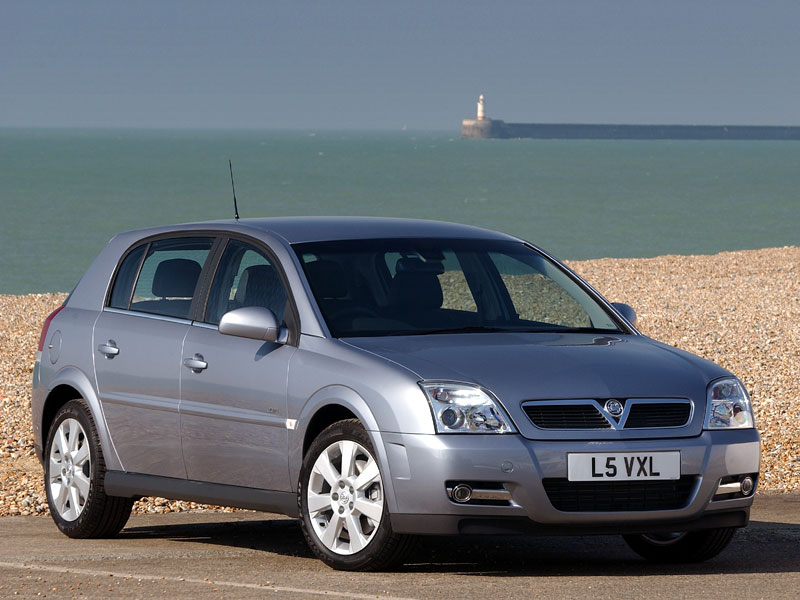 Vauxhall's replacement for the Omega was based on the Vectra, so it didn't win many fans as it was seen as an overpriced family hatch rather than a distinct model worth a premium. That's good news for used buyers; the Signum's lack of visibility has ensured that residuals are less than rock solid. However, with a high specification, practicality galore and a decent choice of engines, the Signum has a lot to offer.
Key Dates
3/03: Signum introduced in 2.0 Turbo, 2.2 Di or 3.2 V6 petrol and 2.0 DTi or 2.2 DTi turbodiesel forms. There's also a 3.0 V6 CDTi turbodiesel.
1/04: The 2.2 Di is replaced by a 1.9CDTi unit in 120bhp and 150bhp forms.
5/04: All cars get extra standard equipment.
10/04: A 1.8-litre petrol engine is now offered.
7/05: All Signums get a facelift, with a fresh nose. A turbocharged 2.8 V6 petrol also arrives.
1/06: The frugal high-spec 1.8 Exclusiv Nav is introduced.
Vauxhall Signum (2003-2008) Checklist
On the 2.2 turbodiesel, the engine's timing chain pulley can fail - but there's no warning of the impending disaster.
With the 1.9CDTi engine, power can be lost when the throttle butterflies seize up. It's an easy fix, but is involved.
Most Signums are gadget-laden, so check that everything works - especially xenon lights, sat-nav systems and the alarm.
Many Signums have over-sized alloy wheels, easily kerbed and which can destroy the ride. It's best to stick with wheels no bigger than 17 inches across.
We Like
Value
Space
Equipment
Reliability
Refinement
Engines
Practicality
We Don't Like