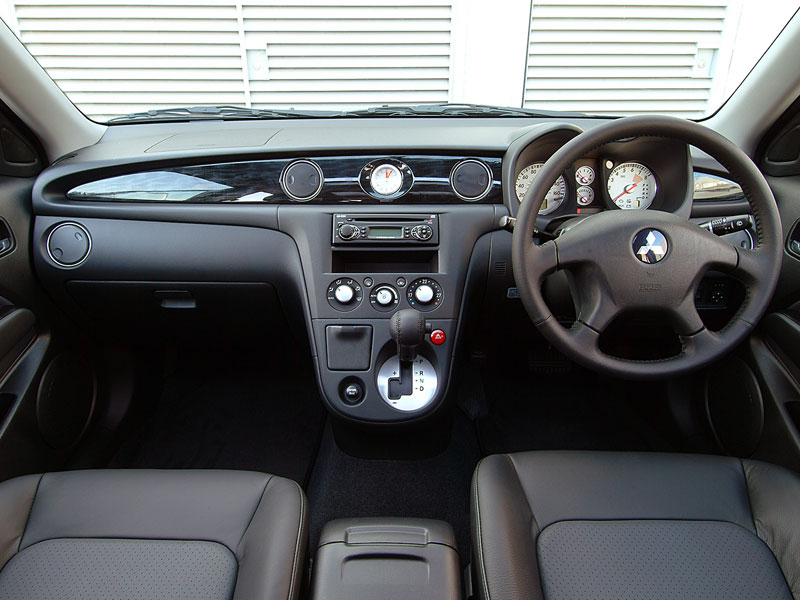 It was ugly, available only with a thirsty 2.4-litre petrol engine and didn't offer as much cabin flexibility as key rivals from Honda, Toyota or Nissan. It's no wonder the first-generation Outlander is spotted only on very rare occasions. If you can afford the fuel bills, the Outlander is still worth a look though, thanks to excellent reliability, a spacious and flexible cabin plus four-wheel drive as standard on all examples. As a result, the Outlander makes an excellent tow car - as long as you can afford the petrol.
Key Dates
10/03: The first-generation Outlander is launched, with a 2.4-litre petrol engine only.
3/04: There's now a dual-fuel option, as the 2.4-litre engine can be ordered in petrol/LPG spec.
12/06: The second-generation Outlander goes on sale, available only with a 2.0-litre turbodiesel engine.
Mitsubishi Outlander (2004-2006) Checklist
The Outlander is popular for towing, so check the rear suspension and make sure the clutch hasn't been given a hard time.
The off-roading ability is surprisingly good, so check that the underside hasn't been damaged from any excursions into the rough.
Suspension bushes can wear prematurely, leading to uneven tyre wear - especially on cars that have been used for off-roading.
Worn suspension bushes can also lead to the car pulling to one side under braking.
We Like
Reliability
Practicality
Spacious cabin
Equipment levels
Towing ability
We Don't Like
High running costs
Exterior styling
Inert handling
Petrol engines only