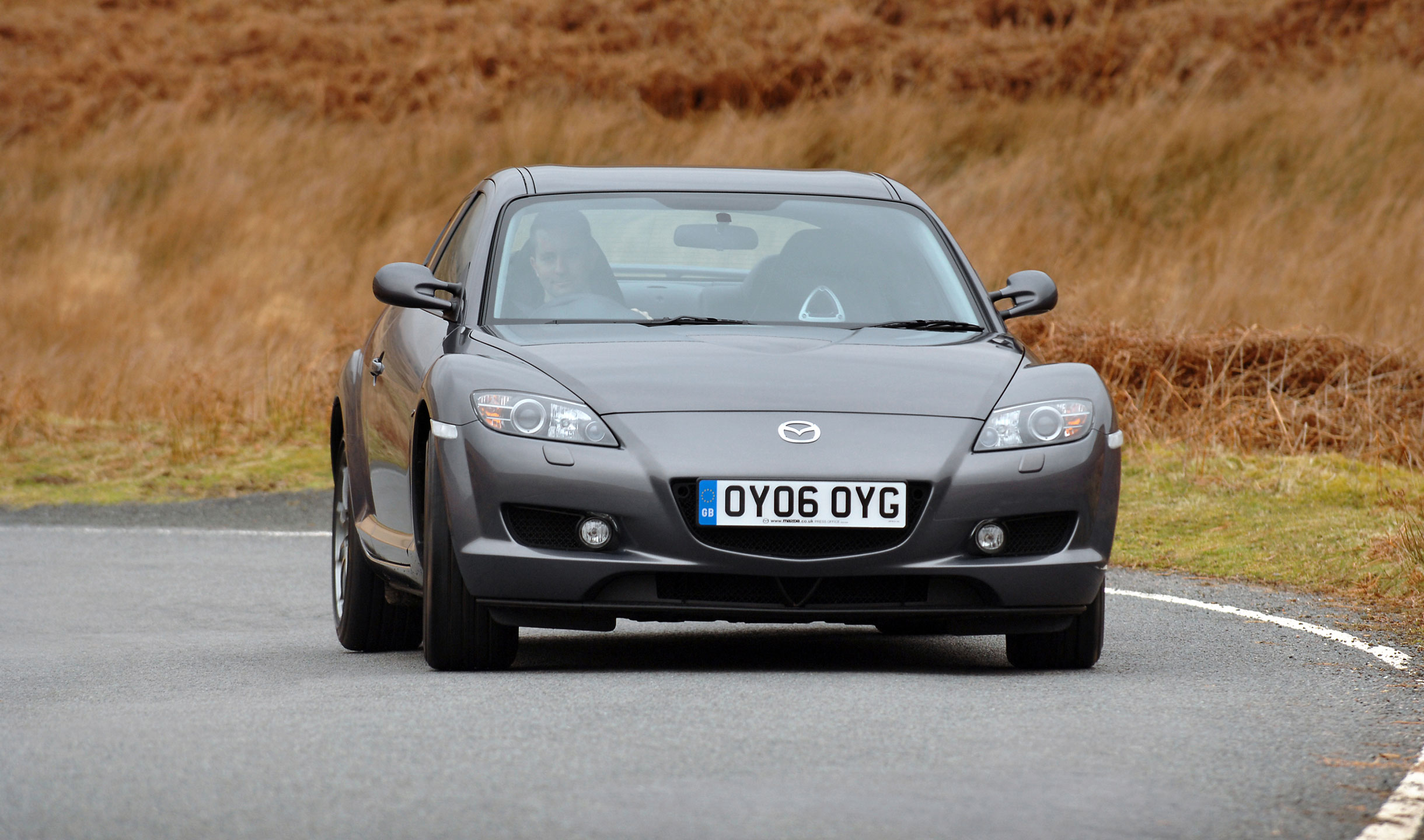 When Mazda introduced the RX-8, it made the rotary engine mainstream once more. Buyers lapped up this neatly styled family coupé-cum-saloon with its rear-hinged back doors and curvy bodywork, to revel in its cocooning cabin and to enjoy its brilliant rear-wheel drive handling. The shine has now dulled somewhat; low values have led to many examples being neglected, which is why you have to have your wits about you when buying. But source a good example, and you'll be rewarded with one of the most engaging family cars of the past decade.
Key Dates
1/03 :The RX-8 arrives, in 189bhp and 228bhp forms.
2/06 :The 228bhp Evolve limited edition appears.
9/06 :The 189bhp Nemesis special reaches showrooms.
1/07 :The PZ and Kuro debut, each with 228bhp.
7/08 :A facelifted RX-8 is here, now badged R3, in 228bhp form only.
Mazda RX-8 (2003-2010) Checklist
The RX- gets through fuel and oil at quite a rate, so if you're a high-mileage driver, running costs will quickly add up.
The anti-roll bar links fail, leading to the car leaning in corners more heavily.
The rotary engine is designed to use oil; fail to top up regularly and the engine will seize.
A compression test is essential, to check the engine's health. Also see how old the plugs and leads are.
Make sure the clutch isn't slipping, as premature failures aren't unknown.
The pipe from the oil cooler corrodes, leading to the engine losing its oil, then seizing.
Ensure the xenon headlights work properly, as water gets in then wrecks everything.
It's worth having an emissions test, as the catalytic converters are prone to failure.
We Like
Styling
Handling
Smooth engine
Relative practicality
Cabin design
Affordability
Reliability
We Don't Like
Rear seat access
Thirst for oil and petrol
Lack of torque