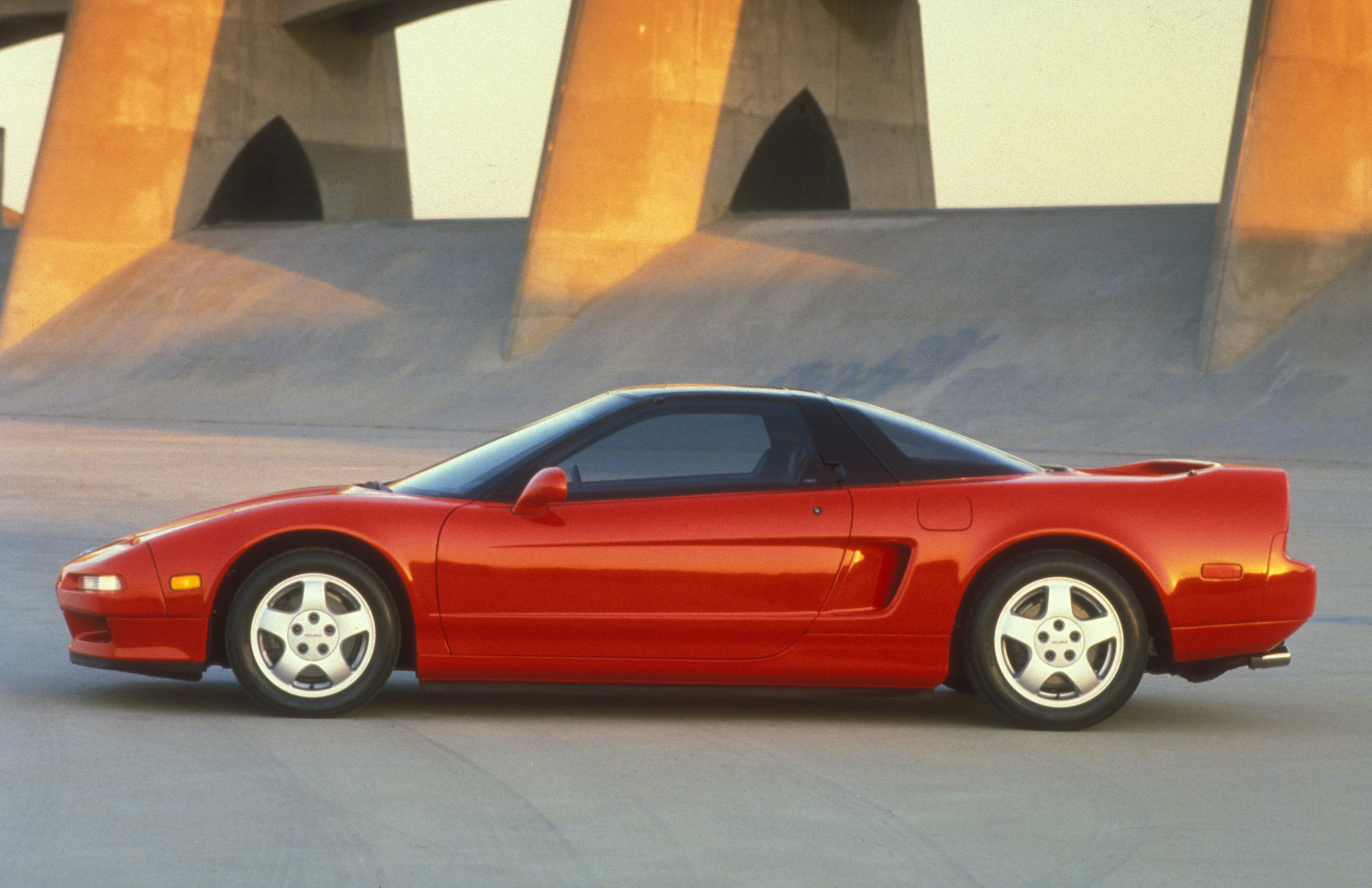 Until the NSX, supercars were impractical, temperamental things that cost a fortune to run. But Honda changed all that, with a car that's stunning to look at, fast and handles superbly - yet it's also docile, reliable and needn't cost an arm and a leg to run. Many owners are hanging onto their cars, unable to find anything comparable as a replacement. Try one - even briefly - and you'll immediately see their predicament.
Key Dates
12/90: Honda NSX arrives in UK.
11/92: Japan-only NSX Type R is produced.
4/94: Passenger airbag and seven-spoke alloy wheels now standard.
3/95: NSX-T arrives plus the F-Matic with auto gearbox.
2/97: Manual cars get 3.2-litre engine, six ratios and bigger brakes. The auto retains the 3.0 V6 powerplant. Japanese market gets Type-S and Type-S Zero.
5/02: Facelifted NSX gets fixed headlights, while Japan gets NSX-R.
7/05: Official announcement that the NSX is about to die.
Honda NSX (1990-2005) Checklist
The window winder mechanisms break, entailing a door stripdown.
The three hi-fi amps burn out; repairs are very costly.
Make sure a new cam belt isn't needed; replacements are expensive.
Clutches wear out in as little as 30,000 miles.
Anything less than perfect panel fit means the car has been crashed. Alloy panels are easily dented.
Rear tyres typically wear out in less than 6000 miles.
We Like
Great to drive
Reliable
Relatively cheap to run
Looks fantastic
We Don't Like
Eats rear tyres
Dull Honda image