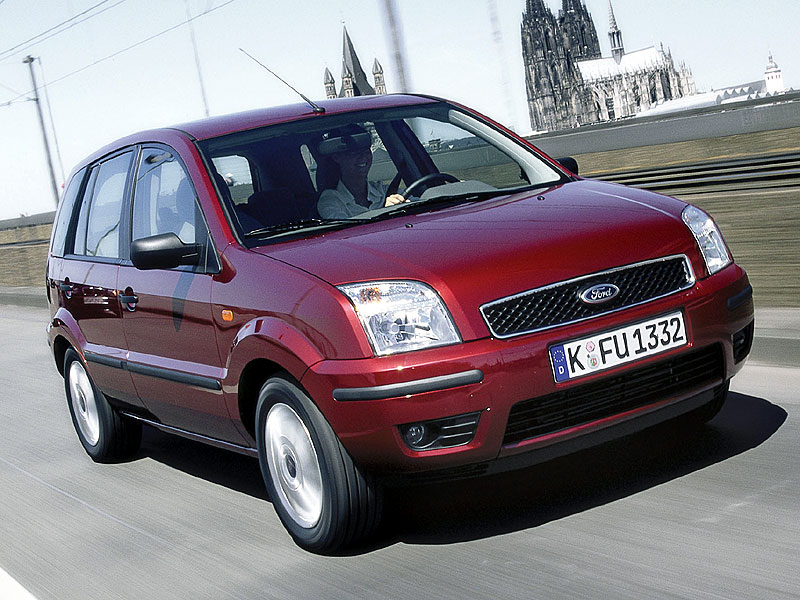 The Fusion sold badly because buyers didn't get it and neither did the press. It's easy to see why; you could hardly call the Fusion a looker and to make things worse the car was just as bland inside, with a disappointing lack of versatility. However, with most of the Fiesta's good points in evidence along with a higher driving position, the Fusion is not without merit.
Key Dates
8/02: The Fusion goes on sale, with a choice of 1.4 or 1.6-litre petrol engines, or a 1.4-litre turbodiesel.
11/04: There's now a 1.6 TDCi engine available, with 89bhp.
10/05: Ford ditches the 1, 2 and 3 trim levels for Style, Climate and Zetec instead. At the same time, a facelift brings new bumpers, lights and grille, extra equipment and a revised dash.
Ford Fusion (2002-2008) Checklist
Water gets into the engine bay, causing damage to the plugs, leads and coil pack.
The end of the plastic dipstick of the 1.6 TDCI engine can break and drop into the sump; retrieving the errant part means removing the sump.
The timing belt tensioner can fail on the 1.4 TDCi engine; listen for a whirring noise.
The Durashift automated manual gearbox can be unreliable, as the system's brain can fail - expensively.
The electronic accelerator control can fail on the 1.4 petrol engine.
The pins holding the pedals in place can fall out, leading to an inability to brake or declutch.
Clutches can appear to fail, when it's actually only a spring washer coming loose behind the pedal.
We Like
Good to drive
Elevated driving position
Affordability
Spacious cabin
We Don't Like
Dull design
Lack of versatility