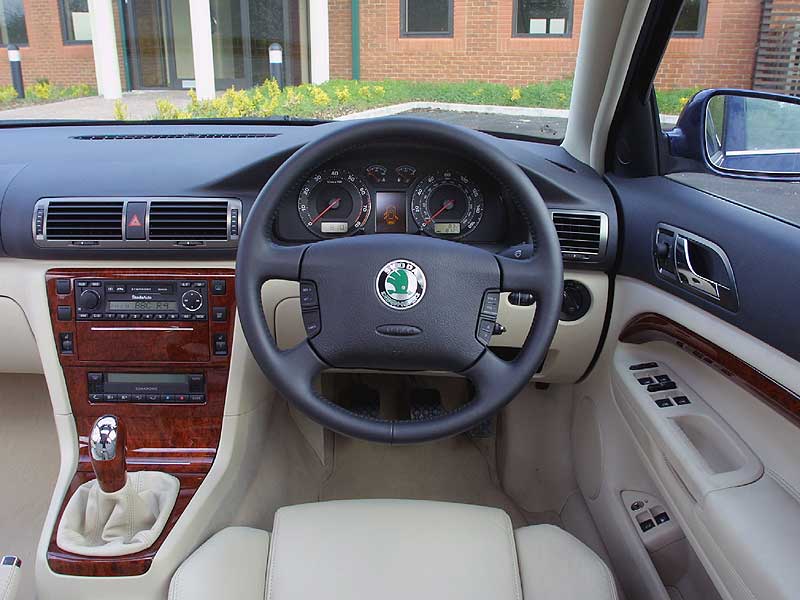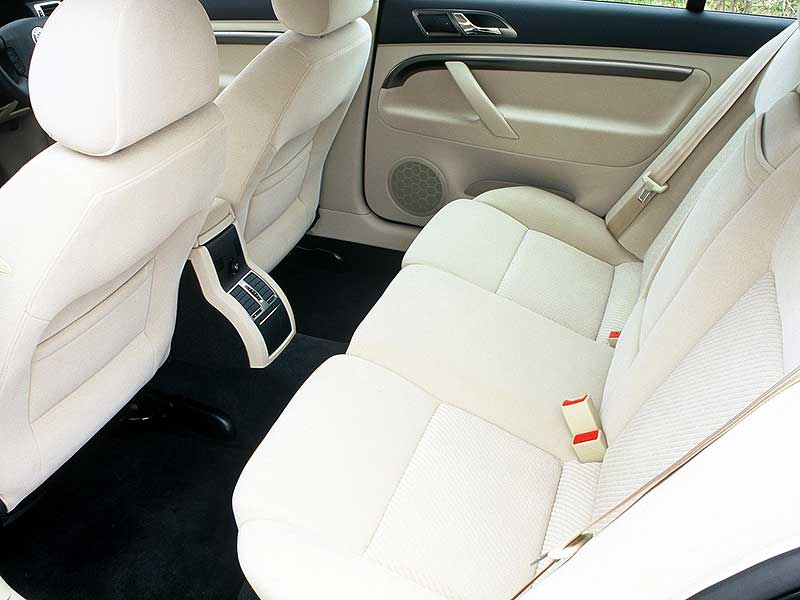 With so many people overlooking the Superb in the new car market, there aren't that many used examples around. However, there are enough to give you some choice and once you've tried one, you'll be wondering why they're so rare. With great reliability, acres of space inside, generous equipment levels and decent dynamics, the Superb really has got the lot.
Key Dates
4/02: Superb launched with 1.8T, 2.0, 2.8 V6 petrol powerplants or 1.9TDi and 2.5 V6 TDi engines.
7/03: 2.5 V6 TDi now has 160bhp (previously 155bhp).
1/04: Five-speed auto option arrives for 1.8T, 1.9TDi engines
1/06: 105bhp version of 1.9TDi powerplant now offered, plus 2.0TDi engine is now available in 140bhp guise.
7/06: Facelift brings restyled nose, fresh dash, new colours and tweaked tail light design.
Skoda Superb (2002-2007) Checklist
Make sure the water pump was replaced when the cam belt was renewed, or the engine may be wrecked when the pump shaft snaps.
Check leaves haven't collected at the base of the windscreen, blocking the air vent drains. If so, water gets into the interior, causing problems with the electrics and electronics.
Headlamp bulbs can blow with frustrating regularity; check that everything is working.
The air conditioning can play up, but it's often just a question of recharging the system.
We Like
Affordability
Reliability
Space
Equipment
Comfort
Diesel engines
Dealers
We Don't Like
Fixed rear seats
Dowdy image
No estate option