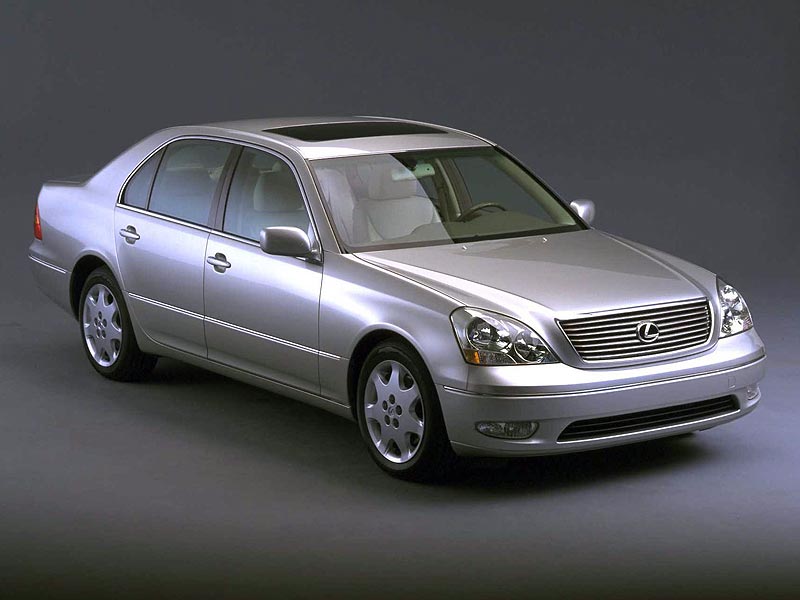 It may be the new kid on the block in the luxury car arena, but that hasn't stopped this Toyota offshoot from quickly gaining a seriously enviable reputation for superlative quality. With unsurpassed reliability, astonishing equipment levels and peerless dealer service, owning a Lexus is guaranteed to be painless. Even better, thanks to heavy depreciation, you can get into an LS430 for less than you'd think - it's just running the thing that might cripple you financially...
Key Dates
11/00: Second-generation LS launched, now with a 4.3-litre petrol V8, mated to a five-speed automatic gearbox. There are two trim levels; standard or Premium, the latter with air suspension, air conditioned front seats, rear seat air-con and audio controls plus electrically operated massaging rear seats
10/03: A revised LS430 arrives, with a six-speed automatic transmission, air suspension, facelifted interior and adaptive headlights
Lexus LS430 (2000-2007) Checklist
Even minor problems are unlikely, as Lexus dealers have to nip anything in the bud before it develops into a problem. However, you can think about:
Get an insurance quote before purchasing; buying an LS is usually only the start of the expense.
Also work out what you'll be paying in fuel and road tax costs; the LS430 has a CO2 rating of 276g/km.
Alloy wheels can corrode, although dealers will sometimes replace them for free as a goodwill gesture.
It's a big car, so check the corners for scrapes; there isn't always a Lexus-sized space available when parking up.
We Like
Dealer service
Refinement
Equipment
Reliability
Low used values
We Don't Like