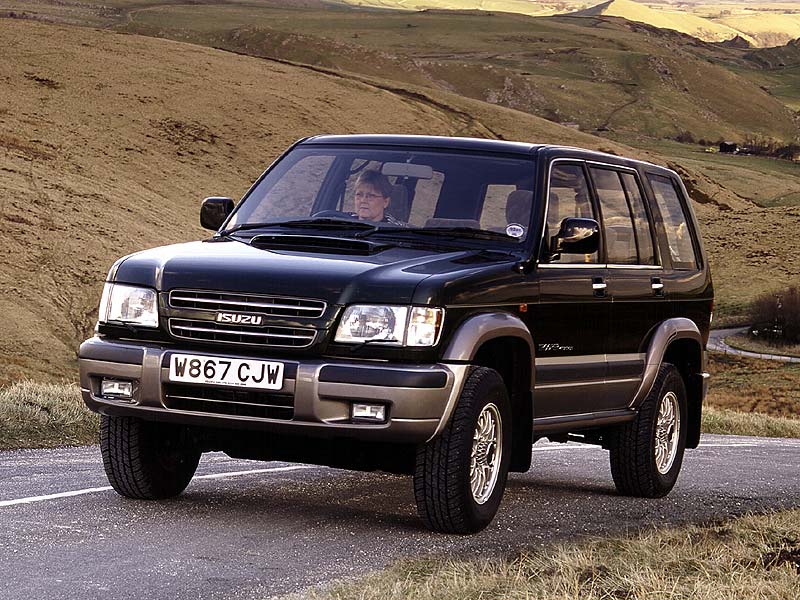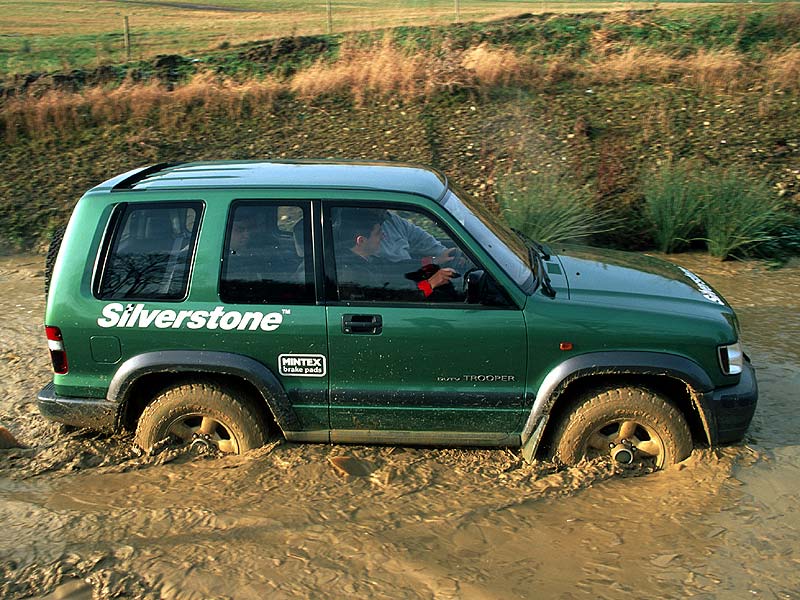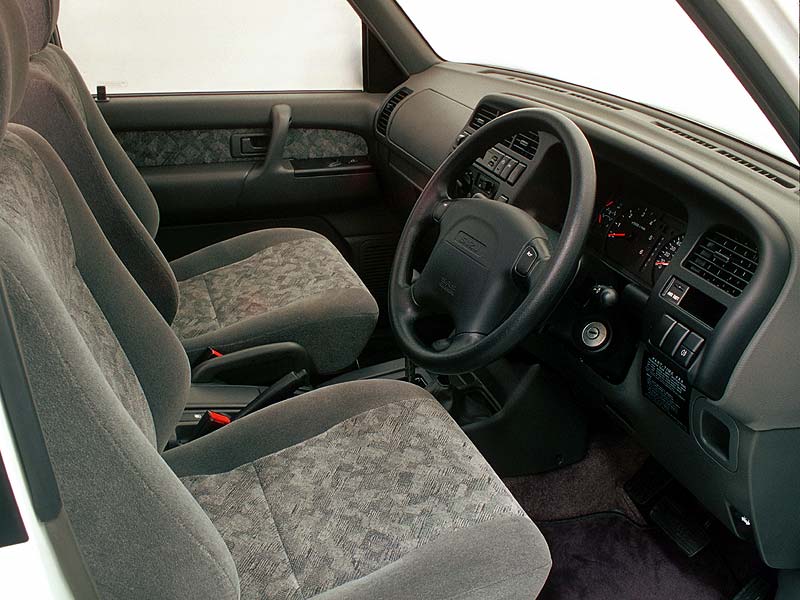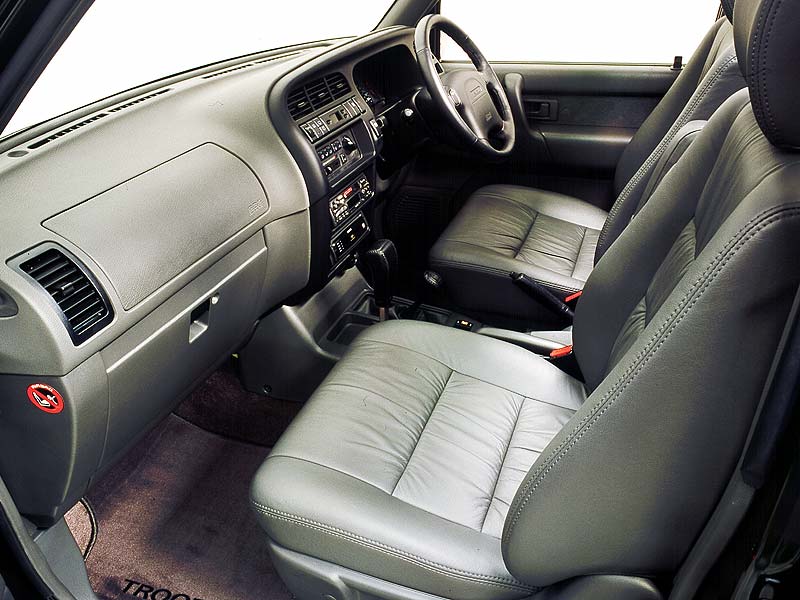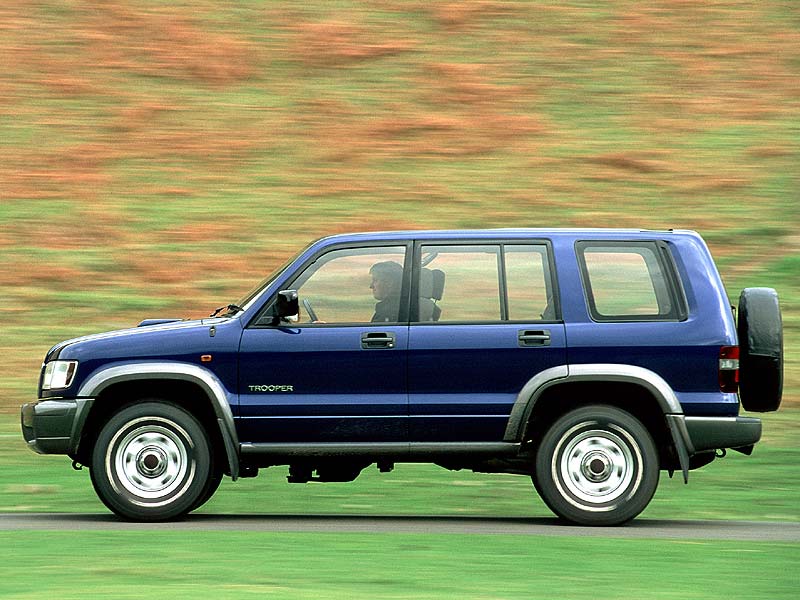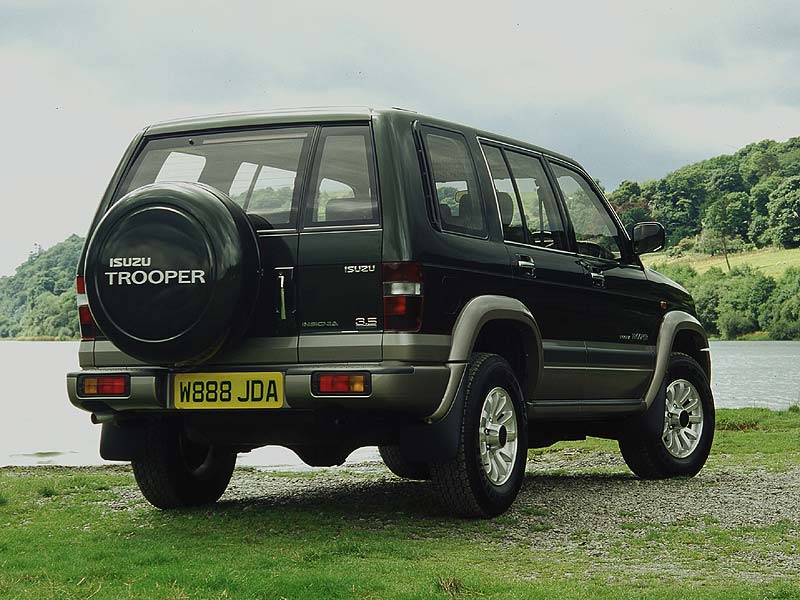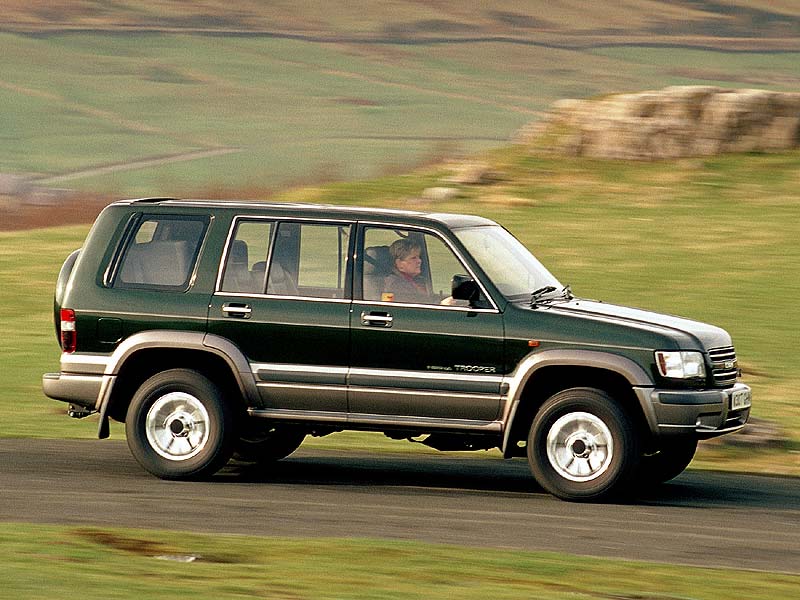 If you're looking for a workhorse of a 4x4, this could be just the ticket as it's great in the rough and offers excellent value. However, the Trooper isn't so good on the road and it can be spectacularly unreliable if it isn't looked after - so don't touch anything that doesn't come with a full service history.
Key Dates
3/92: Trooper debuts in 3.2 V6 petrol and 3.1 four-cylinder turbodiesel forms.
10/95: Facelift brings new grille and dash, plus selectable 4WD on the move.
7/97: More safety kit fitted, including seat belt pre-tensioners and twin airbags.
5/98: Facelifted car released, with revised styling and fresh engines (3.5 petrol or 3.0TD).
12/99: Facelift brings new grille, painted bumpers.
Isuzu Trooper (1992-2003) Checklist
Transmission (especially the gearbox) can suffer vibrations and weakness, especially 1999 model year editions.
Popular for towing, so check the brakes and suspension haven't had it.
Fuel injectors give problems on the turbodiesel engines, leading to rough running and poor starting.
Injector seals also fail, leading to oil leaking into the sump, running on, and ultimately self-destruction of the engine.
Popular with off-roaders, so check the car's underside for damage - and scrutinise the outer panels and paintwork too, looking for bodged repairs.
Rust can also strike, so check all metalwork closely as it may be full of filler.
We Like
Good off road
Cheap to buy
LWB seats seven
We Don't Like
Firm ride
Cheap cabin materials
SWB is cramped