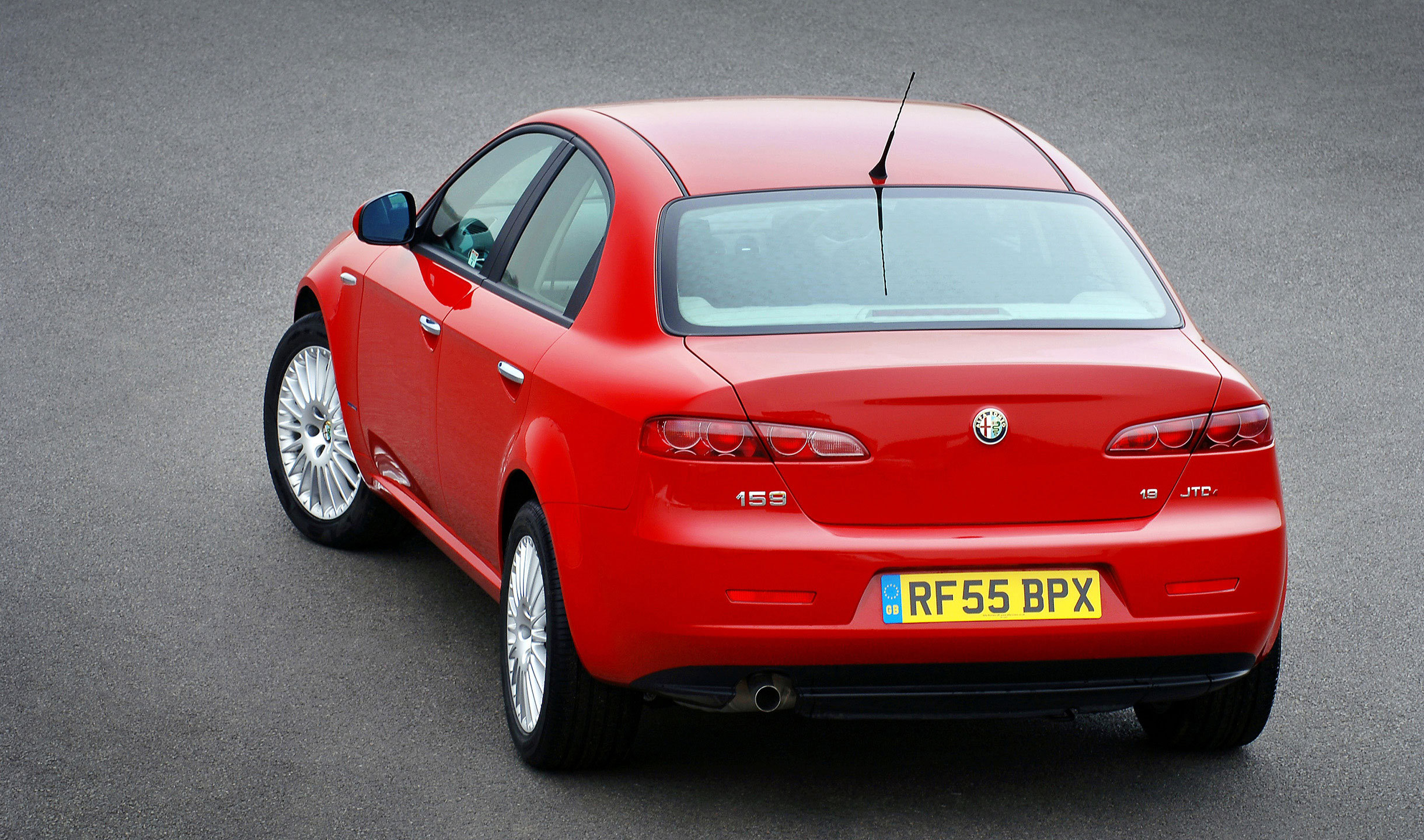 Just because you want an executive car you don't have to buy something sober and Germanic - instead you could opt for something Italian, with much more flair. Don't be put off by Alfa's reputation for shoddy build quality; the 159 is from a newer breed of cars which are better built than ever before. But reliability can still be variable, so while you must check very carefully before buying, get the right car and you'll love driving something that bit different.
Key Dates
1/06: The 159 saloon replaces the 156, in 1.9, 2.2 or 3.2 V6 JTS (petrol) forms; there are also 1.9 or 2.4-litre JTDm (turbodiesel) options.
5/07: The entry-level 1.8MPi petrl-engined 159 debuts, along with the Sportwagon five-door estate, with the same engine options as the saloon.
10/07: The Q-Tronic automatic transmission appears, with the 3.2 V6, 1.9JTDm and 2.4JTDm. Also, the latter engine gets a power boost to 210bhp (previously 200bhp).
8/09: Two new engines appear; the 200bhp 1750i turbo petrol and the 170bhp 2.0JTDm.
4/11: A facelift brings a revised interior, extra equipment and a 136bhp 2.0JTDm engine option.
Alfa Romeo 159 (2006-2012) Checklist
Big wheels easily suffer from kerbing or pothole damage.
On the 1.9JTD engine, the waterpump fails, throwing the timing belt off, wrecking the powerplant.
A rattling 1.9JTD engine signals that the dual-mass flywheel needs replacing; they typically last 80,000 miles.
Clutch pedals can get sticky and squeaky; a shot of silicone grease is the cure.
Uneven and rapid tyre wear is a trait of 159s fitted with 19-inch wheels.
Steering racks can wear out in just 60,000 miles, yet still feel OK. Put the car through an MoT.
Some 159s suffer from a notchy gearchange, for which there's no cure. The transmission itself is strong though.
We Like
Exterior styling
Dynamics
Engines
Value
Cabin design
We Don't Like
Below-par reliability
So-so dealers
Cabin build quality